CBNT Referral Campaign - 20,000 CBNT Per Referral!
Writing content, liking, and commenting all mine CBNT tokens; however, we are putting a special emphasis on recommending friends. We have created a recommending friends campaign and their will be HUGE rewards! In this article we show exactly how you can recommend friends and earn rewards.
The Two Awards up for Grabs:
10% mining bonus
You will receive a 10% bonus on whatever your referral mines. For example, if he mines 1,000 CBNT a day, then you receive an additional 100 CBNT a day! These are additional coins from the mining pool and are not from your referral, making it a win-win situation.
Referral Reward for up to 20,000 CBNT
Yes, you read that right. Referrals that register with your code, pass their KYC and mine regularly and earn up a 20,000 CBNT bonus! This is a huge amount as articles are mining on average 400 CBNT at the time of this writing.
Step 1.
Log into your account and click on the "Millions of CBNT for Grabs" banner on the home page.

Step 2.
Click on the "Refer to Friends now" button.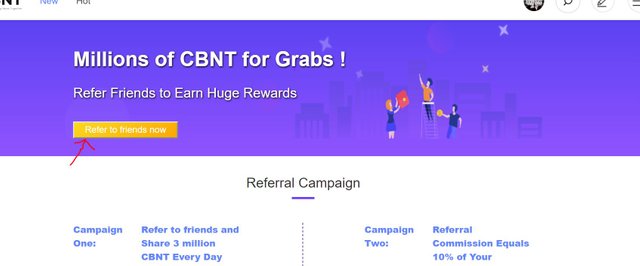 Step 3. Copy Referral Link and send it to your friend.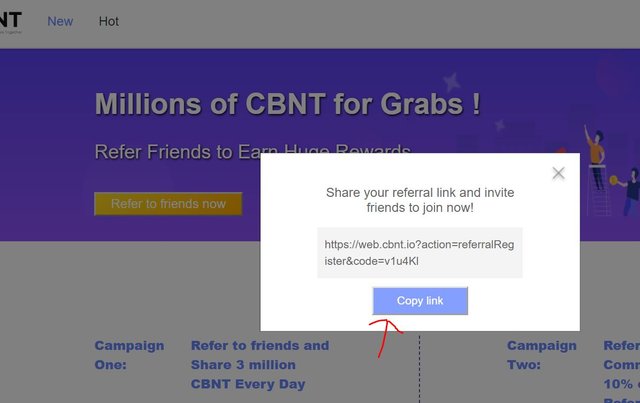 Step 4. Have your friend sign up through your referral link, use the platform normally, pass their KYC, and you will then have a qualified referral. Your referral will then count for up to 20,000 CBNT, and you will receive an additional 10% on whatever they mine.
Step 5. Track your progress under the "My Referrals" tab to see who has registered and who has passed their KYC and referral process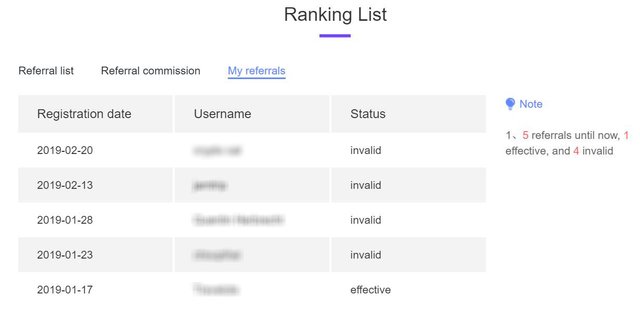 Note: Your referral can also add your referral code manually if they do not use your link. They can then copy your referral code and add it to the "my referrer" section.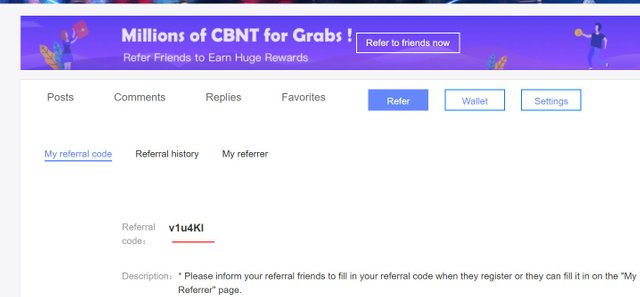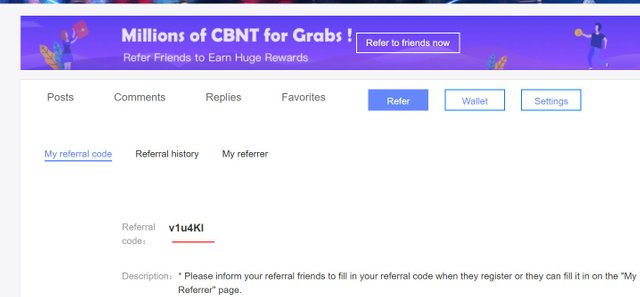 Follow us on our social media channels for more updates:
Register here:
https://web.cbnt.io/
Facebook:
https://www.facebook.com/cbntofficial/
Twitter:
https://twitter.com/CbntOfficial/
Telegram:
https://t.me/cbntofficial
Reddit:
https://www.reddit.com/user/cbntofficial
Medium:
https://medium.com/@cbntofficial
Steemit:
https://steemit.com/@cbntofficial