Beware of Scam Cryptocurrency websites
Beware of Scam cryptocurrency websites like Perfect Mining Hub, the new crypto MLM scam sites.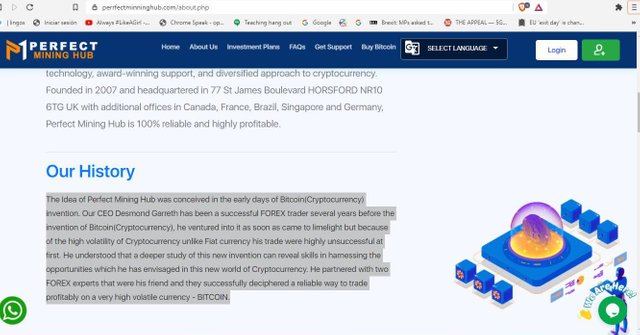 Perfect Mining Hub was allegedly set up by Desmond Garreth, allegedly a Forex expert, that's what they claim on their ''About page'', they may be connected to Limelight, another high ticket scamming team, they work like an MLM, they are a very disorganised team of inarticulate high ticket scammers, who have started scamming people for there bitcoin and cryptocurrency now too. This site supposedly works on a MLM system of rewards and incentives, they will try and sell you ''an opportunity'', to work with them as a High Ticket Closer, a non-existent job you'll have to pay 500 dollars in cryptocurrency first, to work with them, or you have to deposit 150 dollars worth of bitcoin or more to just deposit.
If you try to withdraw your deposit anytime, it will stay as pending forever and you will lose it. Basically, you will never see what you deposited again. They claim to have 24/7 help available but that's not true, no one is available.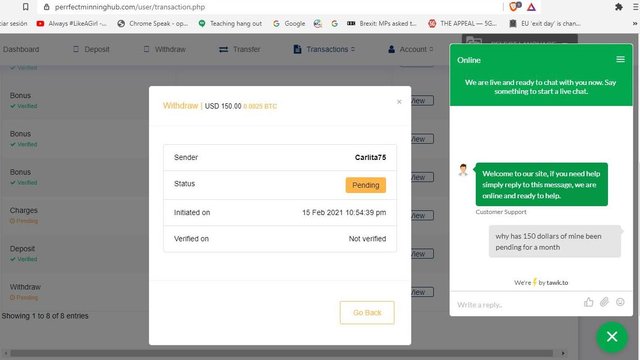 They usually approach victims on Facebook and they have other mirror sites to fish for other peoples cryptocurrency too. Please be aware of these new scammer cryptocurrency websites which are scamming in the same way that MLMs do. Should you have made a deposit, you'll never be able to access it again, its gone for good. There's many of them out there, see their other sites below, so before you sign up to invest your currency on any new website, check reviews and scam web detectors first.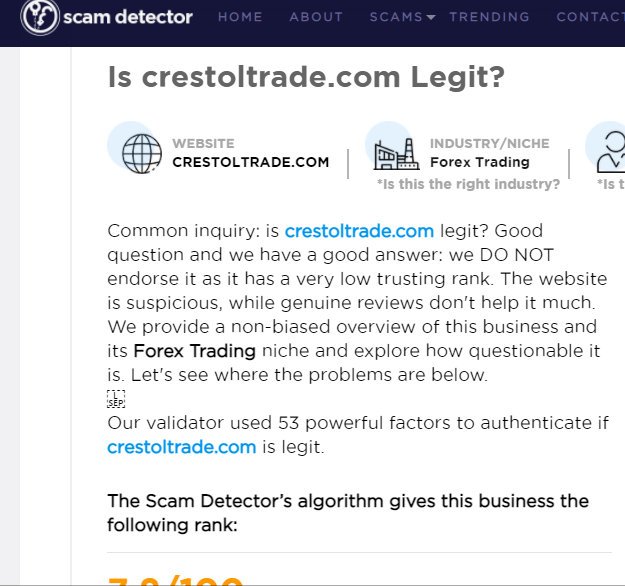 https://tradegains.tech/about.php
https://probasefx.com/about.php
www.bitpencecrypto.com