iOWN Token - crowdfunding platform! IEO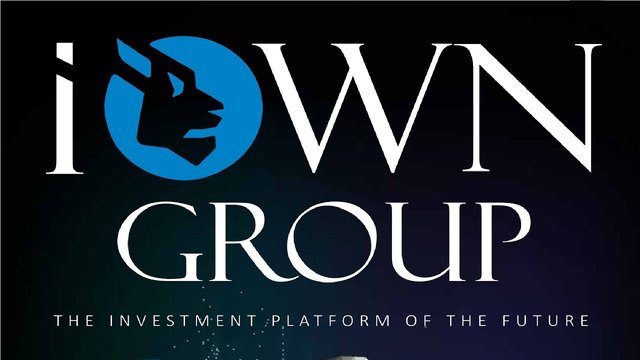 Hello, friends, the world of cryptocurrency is a variety and there are a lot of projects for today I will share with you a project that contributes to the development of other projects. We will consider today a new generation crowdfunding platform. Such projects are very interesting because they move the market forward allowing new players to receive the necessary investments to develop in this market. Each such platform has its pros and cons. But basically, such platforms work because investors are used to trusting and checking projects. We will talk today about the IOWN Token project.
Problems

In general, as you know, the main problem today in cryptocurrency is investing. The fact is that investors cannot invest safely. A large number of scammers are promoting their projects on the market today, thereby stealing investor funds and causing them to distrust projects. This huge problem can be solved by projects that offer reliable investments. Investors need a convenient proven tool that will be profitable in the future. Therefore, we can note the urgent need for such projects. If you look, even the new IEO technique was able to improve this market. And if you combine such projects with IEO it will be a huge success. Project teams have some great ideas that will help promote projects on the market, which is very good. Not only investment assistance. But additional functions for investors and investment projects will be present on this platform. To begin, I suggest you familiarize yourself with the video presentation of this project.
IOWN Token

A multi-purpose investment platform on the blockchain. Project tokenization, crowdfunding, trading, and investment tools. The project will receive its mobile application for the convenience of investing. Where you can view the latest news, as well as the investor's wallet, where your investments will be stored. The company will offer not only tokens to its investors but also shares of commercial assets, shares of personal assets. Startups will receive the necessary funding for development thanks to an investor who will be present on the platform. The project says that it will help create a business landing that will increase sales. And we also get franchising on the platform, this is a very interesting decision. It is not known how it can be used in the blockchain technology sector. Perhaps it will be used to invest in real business and also the acquisition of any franchises. It will be known that own token will work on the platform. It will be used in all sorts of additional properties, say for investment or we will provide any services to the company directory where we can invest. Also on the platform, there will be auditors who will analyze the investment project. In general, how it works you can see in the picture below.

Conclusion

Like any other platform for investing in a project, it is interesting. The more high-quality products, the greater the demand in the cryptocurrency project market. The most important thing in this business is reliability. How effective will be This project can be judged by the first investment. For the most part, I support such projects. Thank you, dear friends, stay tuned for my updates soon.

◉Website - https://www.iowntoken.com/
◉Group in Telegram - https://t.me/iOWNToken
◉Official Facebook - https://www.facebook.com/iOWNToken/
◉Official Twitter - https://twitter.com/iowntoken
◉The theme of the project on the forum is - https://bitcointalk.org/index.php?topic=5155819.0
◉WhitePaper: https://www.iowntoken.com/iOWN-whitepaper.pdf
Autor
Bitcointalk Username: anatolij.shishkin
Bitcointalk Profile: https://bitcointalk.org/index.php?action=profile;u=2280356
ETH 0xae291938EcF7887cbD6edAa42Dec3d9abC9dEa94