Why Privacy Matters
![](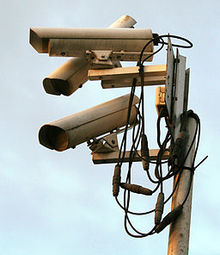 )
Surveillance cameras, Quevaal, CC BY-SA 3.0.
I have been giving privacy some thought over the last few weeks. Steemit, has been a great platform to share my ideas with the world, and with all it's beautiful features, it has one major flaw.
Privacy
Follow me down the rabbit hole for a discussion on privacy. Why it matters! And what I am doing about it.
Public Space
Blockchains are a public space. Anything and everything placed on a blockchain is equivalent to having what you say and do displayed on a 50 foot billboard on the busiest street in town.
This is not always a bad thing. For public discourse a blockchain allows for everyone to see what is being said, having what is said be unchangeable and having robust features against censor. When communicating about issues, this is a great in the open way to discuss it.
Private Space
Private space includes the conversations you have with your loved ones. The subtle arguments that subject you to the inner most thoughts of those you care about. The pictures you share of a silly face, a sexy pose, a moment of sadness. Social communication with those we love is part of Human nature. These conversations are meant to be private. Only shared with those that care about you and are not willing betray you for a financial gain, or a few 'likes' in a public space.
Current State of Social Networks, Text Messaging, Video & Voice Chat
Rumors of the social media giants conducting experiments on their users. Whispers of targetted ad campaigns on specific keywords overheard by your phones, 'environment awareness'. Government and Law Enforcement casting a wide net and collecting all conversations in the hope of catching someone doing what is considered 'wrong' in a place or time.
All of these things are happening now.
You are your own worse enemy!
You have been providing yourself as a source of income for far too long.
In 2017, your online ad profile knows as much about your interest, lies and secrets then your loved ones. Your chat messages are mined for potential interest in a brand of soap, a new electronic toy and even potential medical issues. Your emails, phone calls and social media post are collected to determine market sentiment.
We have become cattle.
What can you do
Your first step in privacy is understanding why it is needed. Here are 10 Reasons why Privacy is important:
Limit on Power
Respect for Individuals
Reputation Management
Maintaining Appropriate Social Boundaries
Trust
Control Over One's Life
Freedom of Thought and Speech
Freedom of Social and Political Activities
Ability to Change and Have Second Chances
Not Having to Explain or Justify Oneself
Source: https://www.teachprivacy.com/10-reasons-privacy-matters/
Please check out the source for an great discussion of each of Professor Daniel J. Solove points.
The next step
Understand what you are posting and how it is being used. If you are creating a 'persona' to share with the world. Understand that what you share including pictures, style of writing, sound of your voice can all be used to identify you. With the rise in machine learning algorithms huge data sets can now be mined for just about anything. If you are posting on a public space, or communicating on your phone. Ask yourself, would I be ok if this conversation was shared with the world?
Do not fear! 'Fear is the mind killer', it stops you from acting, it stops you from sharing your honest opinion.
Take action and start protecting yourself. Google has a great privacy check-up that helps enlighten you on the data they keep. You are the product that google is selling, don't forget.
What am I doing to help?
After much thought and conversations with those I love, I have come to the conclusion that a privacy first tools is needed. I am developing an application called 'Breeze Chat'.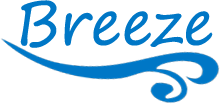 https://breeze.chat is a project with the goal of creating a p2p messaging system that utilizes the blockchain for identity and peer brokering. I have opened it up to the community to help fund the development of the system and so far have raised over 12,000 usd to develop the platform.
Breeze is a private social platform to communicate with the people you care about. It has an integrated payment platform and security provided by the NEM blockchain
Everything is stored locally on your device and the person you chat with. No company servers, and no 3rd parties to see your chat, pictures or video. What you do with the platform is your business, not a company trying to turn you into a product and sell your data.
So, I apologize that I have been absent from my Steemit page. I sincerely hope that you will share some feedback on this project and help me build something that will change the world in that small way.
You are all in my thoughts.
Captain Nemo