Quantstamp ICO - Proof-of-care
Proof of care is a new marketing idea. Care about Quantstamp and then get on the whitelist early. I care about beer but I'll sacrifice one post for the team.

---
ICO Name:
Quantstamp
---
URL:
---
Description:
The Quantstamp protocol is a scalable system to audit all projects on Ethereum. (source: webpage)
---
Level of engagement and interest:
They rely on community spreading the word about quantstamp so I guess something like this Steemit post.
I'd say High! 5200 telegram members, 1150 twitter followers
Team:
Software testing experts who collectively have over 500 Google Scholar citations (Whitepaper source) - all have pictures included with bio, no cartoon characters, lots of PhD candidates or dropouts. Also, they seem to be hiring a senior engineer so be quick!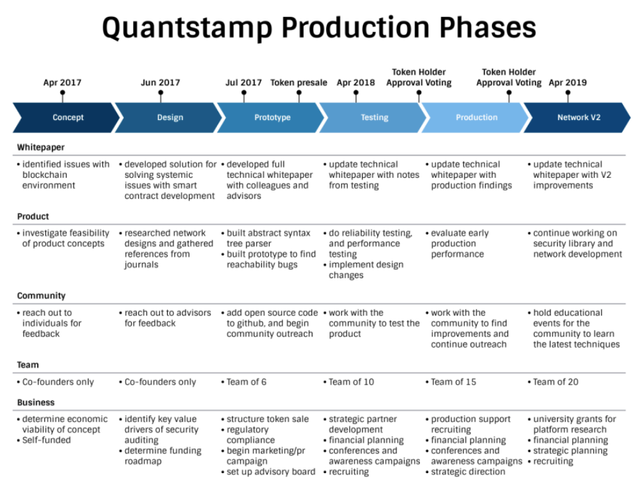 Presale and crowdsale:
Hardcap: $30M, including both presale and crowdsale (The cap has not changed)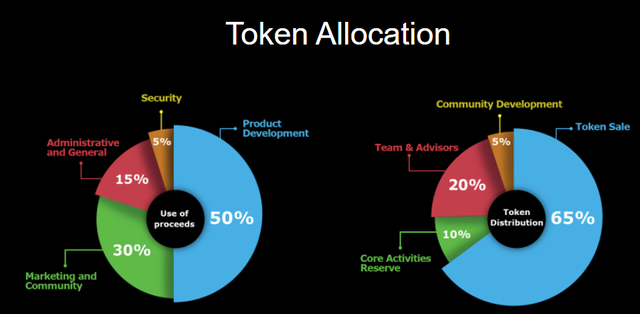 Token sale: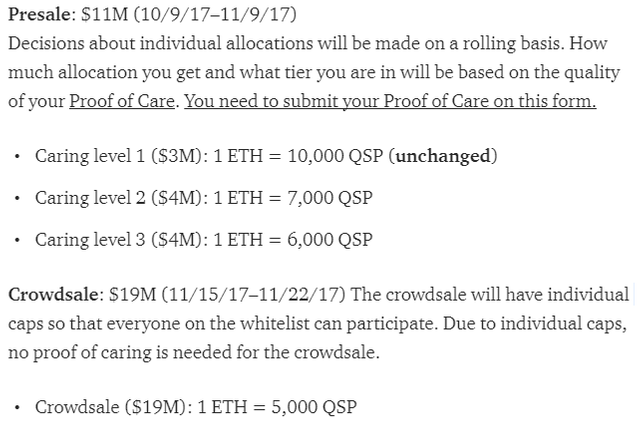 Relevance and mission:
They want to turn ETH smart contract audit into a distributed system relying on consensus. Right now you need human experts for that, whitepaper states.
Scanning through the whitepaper, the word bounty appears a lot. So you get something in return when you find a bug but others have the same opportunity. You resolve it by not exploiting the bug but reporting it immediately to claim the bounty.
So, in essence, an automated bug search with addition of individuals incentivised by bounties. Finding bugs is boring for people who spend countless hours on it already, plus it's expensive. It's easier to pay a token amount to fresh pair of eyes.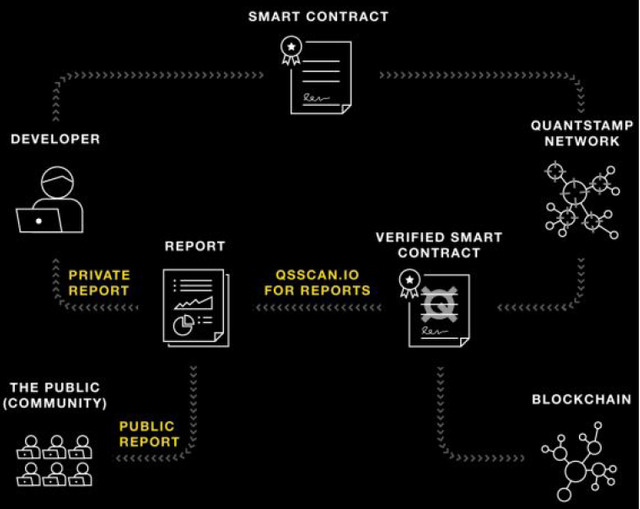 It's all done over Ethereum contracts so I don't know if this wil work when EOS takes over.
Financial planning (Whitepaper)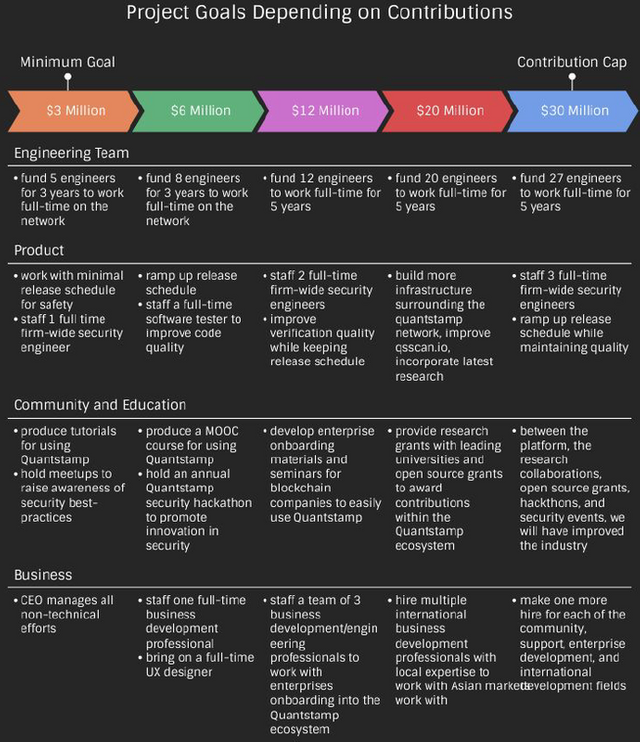 Quantstamp CEO Richard Ma interviewed on www.crypt0snews.com (YOUTUBE)
If they do everything as promised we will feel much safer using the Ethereum network.
Other sources:
Positive vibes in the article with keywords such as cost-effective, scalability, low competition regarding their mission.
Positive vibes there, lots of translators appearing. No real critical opinion.
Steemit articles, 5 days old at most, very low payout posts with the exception of one 12$, meaning low visibility:
https://steemit.com/quantstamp/@elowin/quantstamp-integral-product-revolutionary-crowdsale
https://steemit.com/quantstamp/@naveenpurswani/quantstamp-the-future-of-smart-contract-audits
https://steemit.com/cryptocurrency/@skydrop/quantstamp-ico-token-sale-summary
https://steemit.com/quantstamp/@saurabhn/quantstamp-most-promising-ico-of-november-2017
https://steemit.com/cryptocurrency/@poh/quantstamp-smart-contract-just-got-smarter
https://steemit.com/ethereum/@ohmano/quantstamp-the-protocol-for-securing-smart-contracts
https://steemit.com/blockchain/@kchoi/quantstamp-analysis-making-smart-contract-great-one-validation-at-a-time
https://steemit.com/quantstamp/@sniperz/what-is-quantstamp-or-proof-of-caring-or-new-ico
https://steemit.com/crypto/@againstallodds/next-big-thing-in-crypto-quantstamp
These seem not to be copy/paste so I upvoted all of them.
What do you think. Should we put some dollars into it?
---
This ICO was brought to my attention by @carebbear, give him a follow. He will have cool things to share in the future!
---
| Need some post visibility and promotion? Use @bellyrub bot! | Still not enough? Trade or earn BUILDTEAM tokens! Better Steemit future right now. By @buildteam. |
| --- | --- |
---
Buy BTC with Coinbase. Don't want to spend money and you don't like writing posts? How about a daily FREE sports betting by @sportsncoffee?
---
I offer good curation rewards if you'd like to follow my trail! Find me in chat or discord. Same username. Earn while you sleep! Expect @professorbromide, @cheftony, @anejosua's vote and many more when I upvote!