If only you could mine crypto by having a beer... BEERCOIN is here, now you can! Crypto is the future of any value exchange, so why not beer too? It's only the most important secondary thing in the world!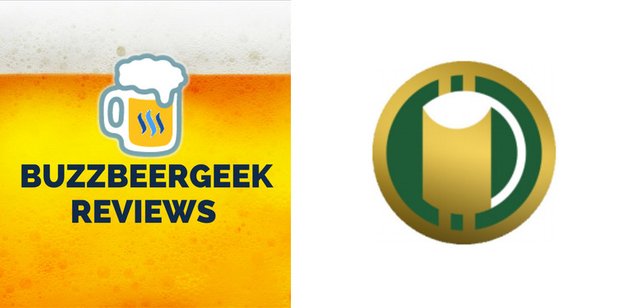 ---
It all starts with a bottle cap. Imagine this: it's a bright sunny day and you are in front of your favorite supermarket just waiting to open that first morning pilsener. This time, after you open your beer, you'll smartphone the cap. QR code underneath will hold your crypto! If it is your lucky diamond beer, you just might win 10,000 beercoin and join the elite 0.01% club.
But smart people warn against greed and you will always find at least 1 beercoin in your bottle code. It's just a cherry on top of your experience. On average scan you should generate 2.98 Beercoins (whitepaper info).
In theory beercoin will allow for the whole process of buying/selling beer to the customer smoother. You will be able to buy beer directly with beercoin (hopefully on a discount), and not only beer. Different merchandise options are just lining up. And you will be able to donate beercoint to the charity of your choice.
Will the value of beercoin be pegged to the dollar? No! It will be pegged to one standard beer which should in theory always be worth 100 beercoin. Sound good yet? I should think so!
What's the first thing you wonder when visiting foreign country? The exchange rate? No! You ask your friend how much for a beer, right? I'm hoping beercoin will bring us one step closer and equal.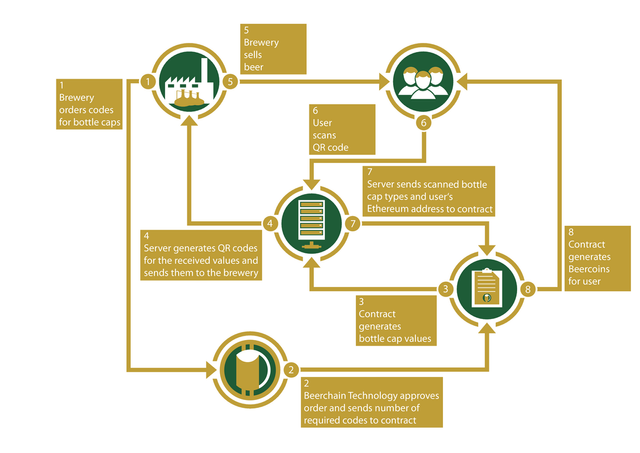 ---
What a ridiculous notion you might think? No one has thought of this before, and how can a bottle cap be a legal tender? This idea is not unheard of. For example in 1990s a RPG game called Fallout has already prophesied the future. In-game, in the post apocalyptic world ravaged by nuclear fire the exchange medium is - yes, you have the right idea - a bottle cap. What a twist of fate, it has happened already.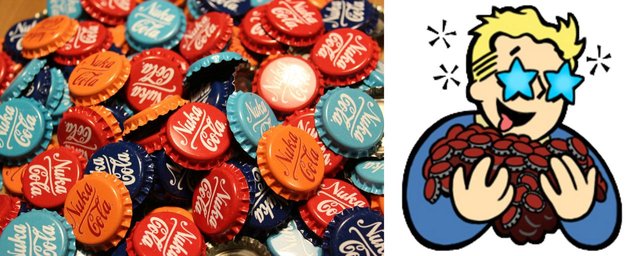 http://fallout.wikia.com/wiki/Bottle_cap
---
Now the real deal. How will beercoin (BCBC) staff and servers fund itself to stay profitable?
https://www.beerchain.technology/
Data mining and advertisement
small fee for merchandise and beer purchases via the Beerchain app
some advertisement and collecting beer related user data (anonymous and impersonal)
I love their quote in the whitepaper regarding distribution
The Beercoin will be mostly generated through beer, i.e. you will mine it that way
• Minable coins (80% of total supply) = 61,984,000,000,000 coins
• Airdrop and ICO (5% of total supply) = 3,874,000,000 coins
• Employees (5% of total supply) = 3,874,000,000 coins
• Company (5% of total supply) = 3,874,000,000 coins
• Founders (5% of total supply) = 3,874,000,000 coins

Beerchain app is the key here
a QR code scanner
integrated Ethereum Wallet to hold Beercoins
Charity function > BCBC transfered to fiat and sent
breweries' merchandise store

Roadmap and ICO sale details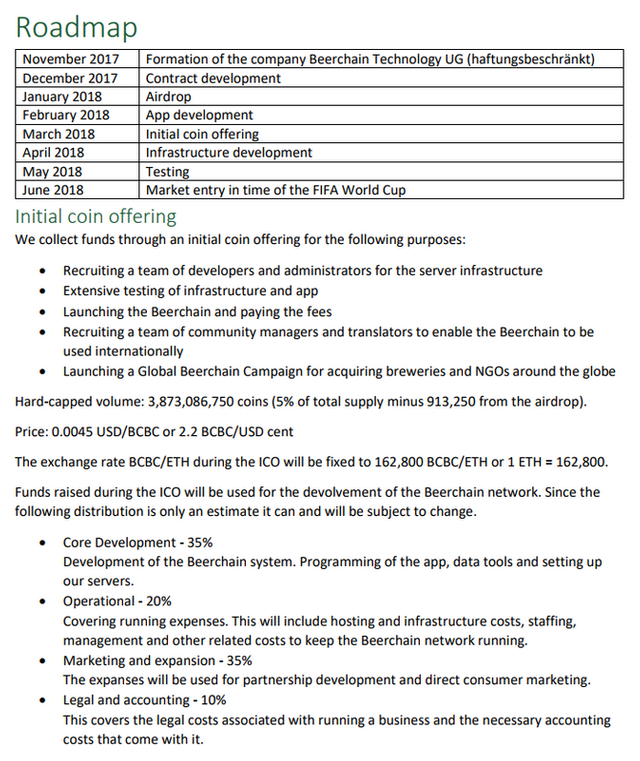 The team
Team Tobias Meyer Founder / Executive Bavarian, beer enthusiast.
Wanted a cryptocurrency based on beer. Studies law and is responsible for writing content.
Moritz Markgraf Co-Founder/ Designer, prefers a classic Pils
Studied architecture and is our driving visual power.
Christoph Niese Co-Founder/ Developer, Prefers sake but could still be persuaded to work on the Beerchain project.
Has more than eight years experience in web and app development. Felix Görlach Responsible for social media
---
One likes sake and the other is a pils fan. I don't know. I feel we need to get some answers on that front. Maybe in a youtube video or some such. Joking aside, small team means a concentrated effort. I sure would like their input here in the comments.
There is a technical yellow paper available which I will not comment at this time.
https://www.beerchain.technology/yellowpaper.pdf
---
Disclaimer: I am not affiliated with the project in any way other than I hope to get some tokens for the promotion. I'm also interested in investing.