Ola Steemit! Back with another market wrap. @Gohba.handcrafts seems to have been spreading his manflu around discord and I feel like crap, so just charts today. Having said that, our first chart is looking rather awesome ... very little chance of a chain split on August 1 XD
Here's the latest in ...
Crypto Markets
---
Bitcoin surged higher yesterday, making short work of 2400/50 resistance and continuing on to test the all time highs. Pair is currently consolidating, down a little on the day, but expect more strength over the coming sessions. Resistance is the 2800 - 3k zone, with a break higher targeting 4k and beyond:
Ether is lagging behind in the aftermath of the Parity hack, but I expect renewed strength going forward, as crypto-market confidence recovers across the board. Hodling long with a close above 240 confirming my bullish bias and a breach of the lows invalidating: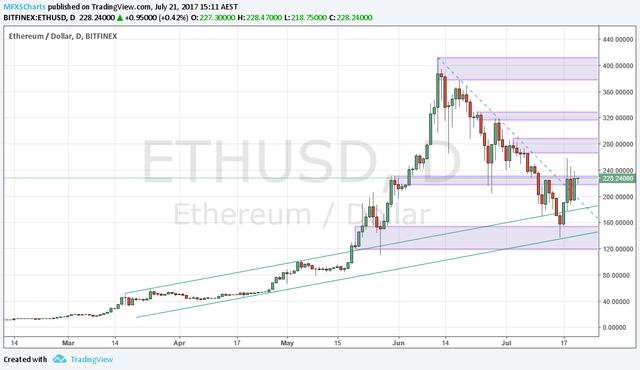 Steem is holding it's value against Bitcoin and that's all we need for the moment, if it can hold firm while Bitcoin is rising and rally when Bitcoin is consolidating, then we'll all be very happy Steemians: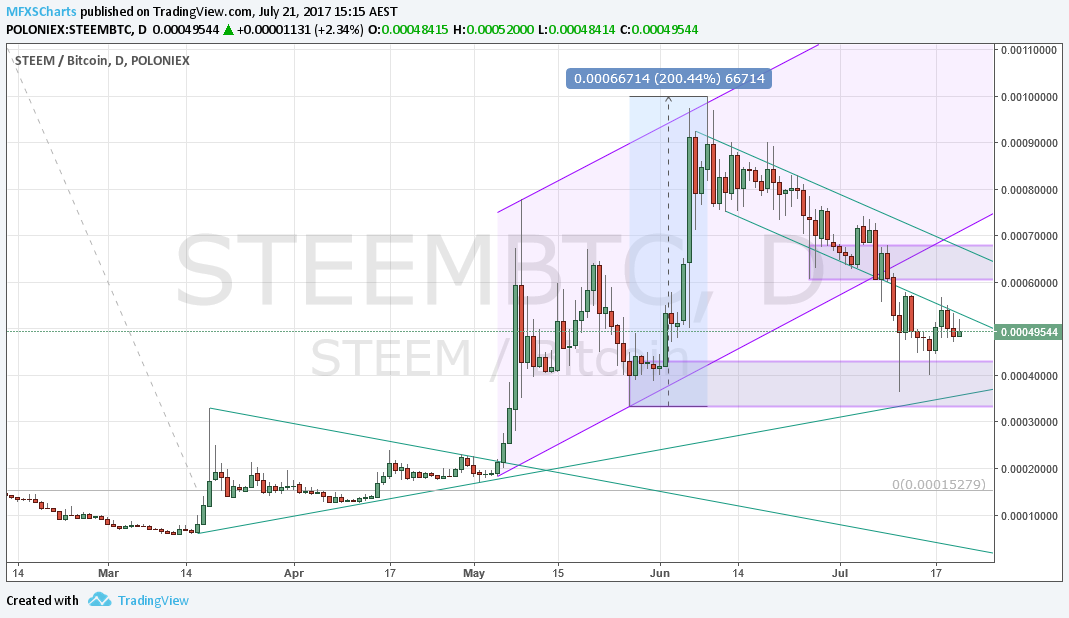 Currently fetching $1.79 AUD, up from $1.54 yesterday. Also up against the buck, fetching $1.37 from $1.19 yesterday. SBD are once again trading at a slight premium, so congrats to everyone who picked them up at a discount. Currently $1.03 down from a 24 hour high of $1.17.
That's me for the day folks, I feel like a turd on a stick and I blame Gohba and his manflu-spreading discord shenanigans.
---
As usual, 20% of the rewards from this post will be split with @centerlink for the communal benefit of #TeamAustralia

Team Aus footer by the amazing @bearone