Top 5 Utility Cryptos To Buy On The Dips
So many Cryptos, but how many of them have real world value? When there is a big sell-off in any market it can be a bit like the market is having an enema and clearing out all the.…uh, bad stuff. All those assets which were trading on hype and pure speculation have a way of coming back down to earth, and hard. People sell out of these assets for fear of becoming a bag holder, but the smart ones go bargain shopping at times like these. What do they look for? In a word, Utility.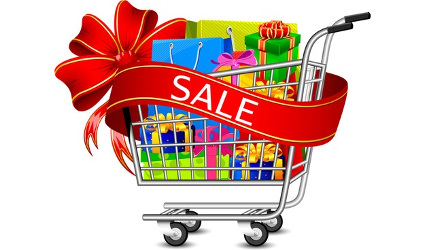 Source
I was expecting my own portfolio to have been bit hard during this latest sell-off but I was pleasantly surprised to see I was only off about 5% from my valuation peak (and by the time I finished this article I was making fresh highs). Some of my holds have been in the green today, but I am one who has been cautious of the speculative mania and the glaring market errors. In early December I very publically posted about some of the reasons why I was selling Cryptos but I admit that anti-Crypto government action in South Korea was not one of those reasons.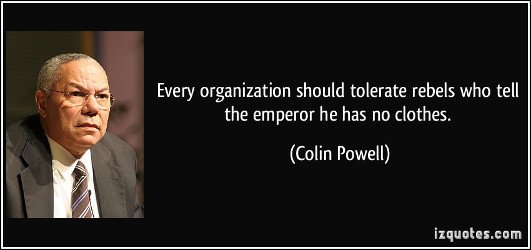 Source
*The Emperor in my little sub-plot here is Bitcoin (BTC)
That said, once Christmas passed and the market (particularly BTC) started correcting I started quietly looking around for Utility Cryptos. The key to making profitable investments in a potential Bear Market or speculative blow-off is to look for options that have real world use and value. In other words – Get back to the Fundamentals. Since Crypto is such a new technology and the sector is just getting started this can be difficult, but here I'll share with you some of the Cryptos I've been accumulating (or just holding) and why.
---
1. Ethereum – Gateway Crypto & ICO Platform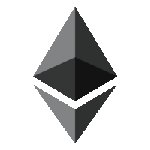 Regular readers of my blog will remember I posted about Ethereum challenging Bitcoin as the #1 Gateway Crypto. Since then we have seen a massive rally in ETH and we are seeing even more and more ETH trading pairs being used on the newer alt-coin exchanges. Every day more traders are getting fed up with Bitcoin fees and switching to ETH and this Gateway Crypto Utility (transferring between exchanges and alt-coins) for ETH is one of the big trends I see for early 2018. The other big utility ETH currently has is that it is the preferred platform for ICOs and has been for some time. This makes it an invaluable infrastructure blockchain and the combination of these two very important Utility functions I believe could propel ETH to #1 in 2018.
---
2. Monero – Private Currency Transactions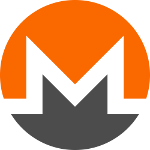 There is a lot of government scrutiny and tax law changes in the works for 2018 and Monero is currently the most widely accepted and respected Privacy Crypto on the market today. A lot of Dark Web vendors are actually preferring to use Monero for transactions so there is already a decent amount of real commerce being conducted with Monero, even if it is currently illegal. As we get more government scrutiny and tax changes in 2018, privacy currencies like Monero are only going to get more useful.
---
3. STEEM – Knowledge Base & Professional Network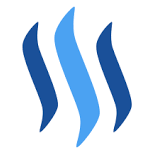 I do see a lot of problems with STEEM currently, it is now a "HOLD" for me and while I am not accumulating there is definite real world Utility for STEEM. It currently has the highest transaction throughput of all the blockchains so it being used extensively. I don't see STEEM so much as a social network but as a Knowledge Base where a lot of very useful information can be found and accumulated. It is also a great platform for collaborating and building a Professional Network with other traders and techos who might have similar interests in learning about Crypto technology and investing. So while my investment in STEEM financially might be small, I am investing a lot of time into this Crypto.
---
4. Binance – Exchange Trading Fees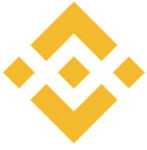 Binance is probably the biggest and best new alt-coin exchange to hit the market, but it's not just another exchange. Trading fees on Binance are paid for with the Binance Token (BNB) which means this Crypto has Utility in that it can be used to reduce trading fees and save money. It is also the sort of Crypto that is going to do well regardless of whether the Crypto market goes up or goes down as its value is going to be proportional to trading volume, not price and every trend currently points to an increase in alt-coin Crypto trading in 2018.
---
5. Bitshares – Decentralised Exchange

In a perfect world Bitshares (BTS) would already be the #1 Gateway Crypto because it is faster, has higher throughput and is cheaper to transact than most other Cryptos. But its current Utility value is via it's blockchain usage as a Decentralised Exchange. I have been using the BitShares client for some time now to trade on the exchange and liquidity is still low, but growing. The exchange functions well and there are a lot of Cryptos that can be traded. It is the sort of Crypto that will potentially do well in 2018 as the big Proof-Of-Work cryptos like BTC and ETH struggle with scalability. It will also do well if we have a continuation of government crackdowns on centralised exchanges because this is a functioning decentralised alternative that the market is waking up to.
---
That would be my Top 5 Utility Cryptos that I am watching very closely as the market takes its dips. My accumulation strategy is typically very gradual and cautious because the selling might not be over yet. Some of these Cryptos I've written about have had a big run recently. Binance is showing a huge gain today already so it might be worth waiting a bit for the next dip or consolidation there. STEEM (and especially the STEEM DOLLAR) has been coming back down to earth and may have room still to fall, but the other 3 are all in a good BUY zone for me at the moment.
DISCLAIMER – This information is for general information only and should not be taken as financial advice. I am not a financial adviser and I encourage all readers to seek independent financial advice before investing in any of the above Cryptos.
---

Images and Credits
http://all-free-download.com
http://izquotes.com
https://coinmarketcap.com