Because Of My Top 3 Holding (PPT, PLR, NEO) I Am Currency At All Time Highs Even During This Current Major Crypto Dip!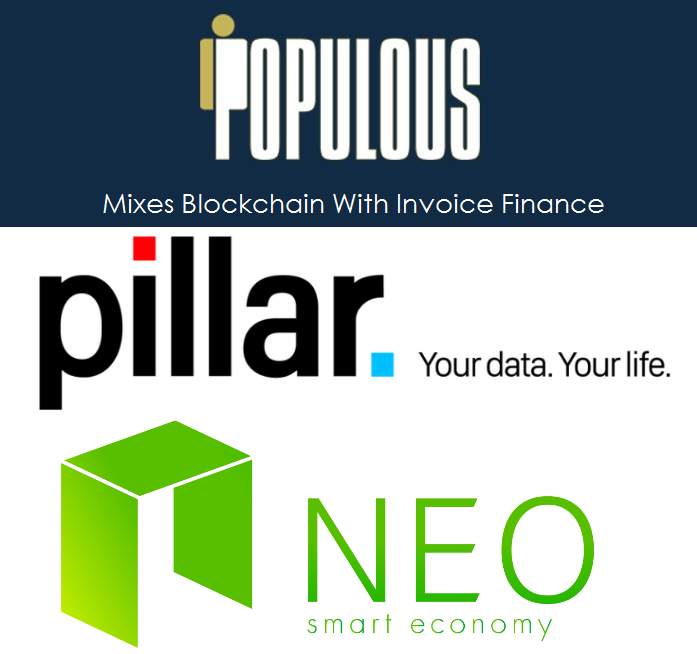 As most the crypto space has run red for the past 1+ month due to all the FUD (Bitconnect, SK ban scare, China mining crackdown, Tether drama...), my overall portfolio has surprisingly remained intact, in fact so much so that I am currently sitting at all time highs against not only fiat but also BTC/ETH as well (which is an unexpected surprise due to the circumstances). This is exclusively due to me having a rather large holding in 3 specific coins which have done quite well recently (due to random chance timing for the most part) while most of the crypto space corrects quite drastically, these 3 coins continue to test and even surpass their all time highs even during all the recent drama in the space.
---
#1 - Populous (PPT)
My Percent Gain vs Fiat: 2,620%
My Percent Gain vs ETH: 424%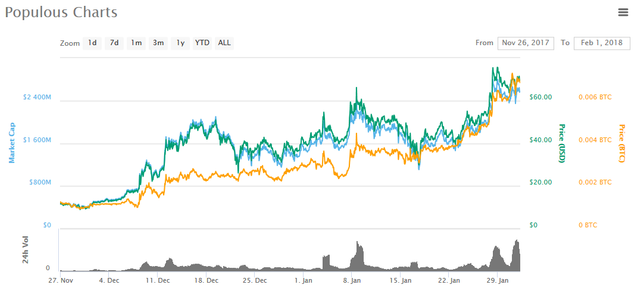 Populous is a largely overlooked crypto which is looking to bring the practice of invoice factoring to the blockchain. Invoice factoring isn't as exciting as some of the other projects in the crypto space, but it is a tried and tested industry (they aren't reinventing the wheel, they are improving it) that is also high lucrative (highest element of profit for commercial banks) which aims to bring this to the peer-to-peer level, cutting out the banks and allowing its holders a legit and sustainable form of passive income. The recent rise in price is due mostly to the fact that its live platform is almost complete, and they just recently previewed their beta platform which is scheduled for public release any day now.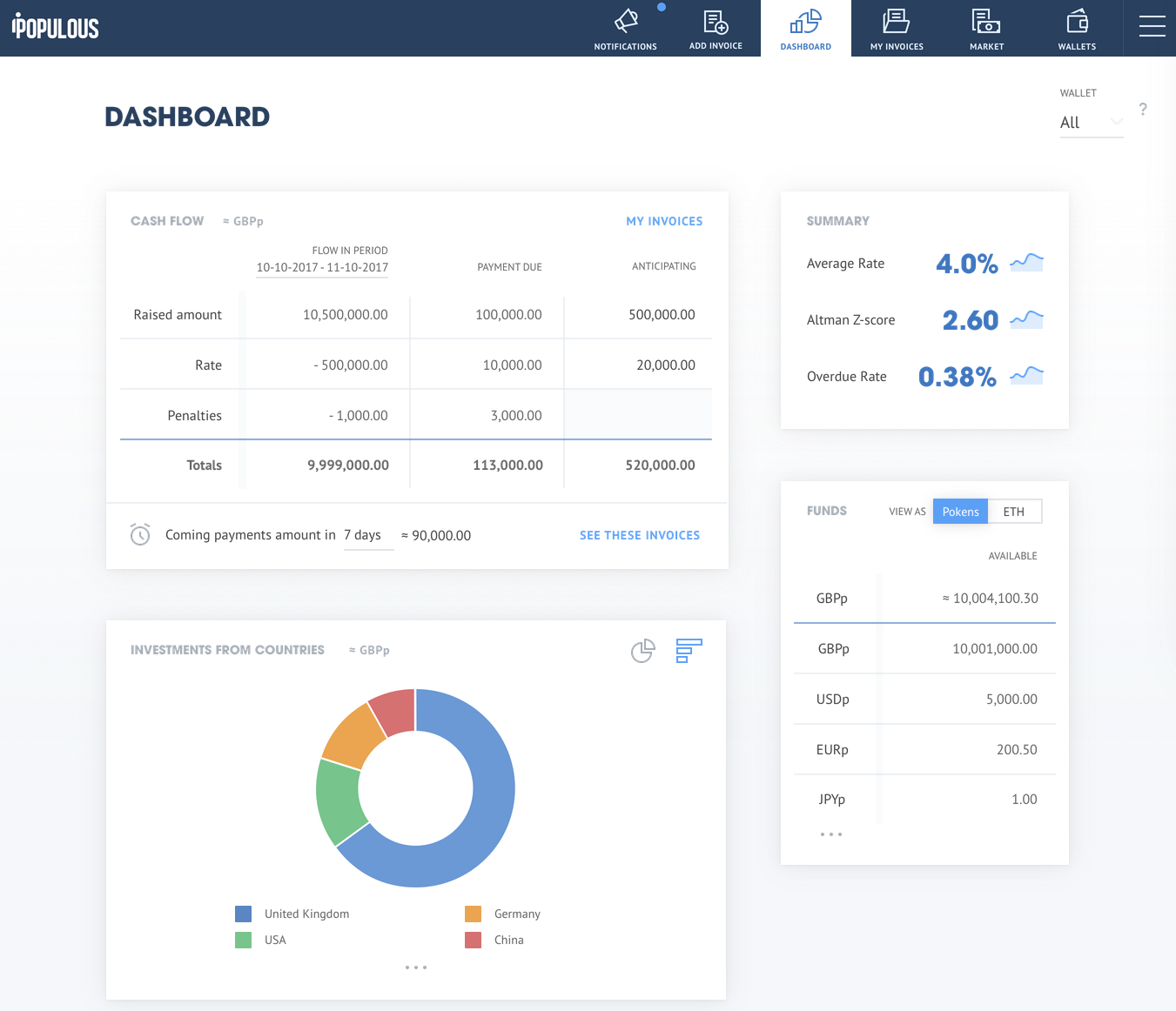 ---
#2 - Pillar (PLR)
My Percent Gain vs Fiat: 1,540% / 3,315%
My Percent Gain vs ETH: 197% / 574%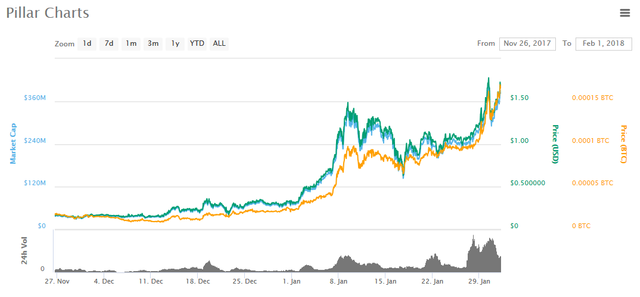 Pillar is admittedly one of my more risky holdings, but I have had faith in its ideas since the very beginning which is why it is one of the only ICOs I ever took part in. I also loaded up with a bit more PLR during a post ICO dip giving me an even lower average buy in cost which helped. Pillar is aiming to become the crypto wallet for the masses which is to come in 4 phases (Token Wallet, ICO Wallet, Consumer Wallet, Business Wallet) all of which are seemingly going to be timed perfectly for the various waves of new users in the crypto space over the coming 1-1.5 years (starting with universal Token Wallet scheduled for end of Q1 and the ICO Wallet scheduled for the end of Q2). Similar to Populous, Pillar just recently showed a preview of its upcoming highly user friendly and universal wallet and is going to be doing a live demo of it in action later this month (Feb 14) showing that its ideas are close to becoming reality (which is more then can be said about 90% of the cryptos out there at the current time). The phase 1 wallet will be released in the spring once all the proper security measures/testing is complete.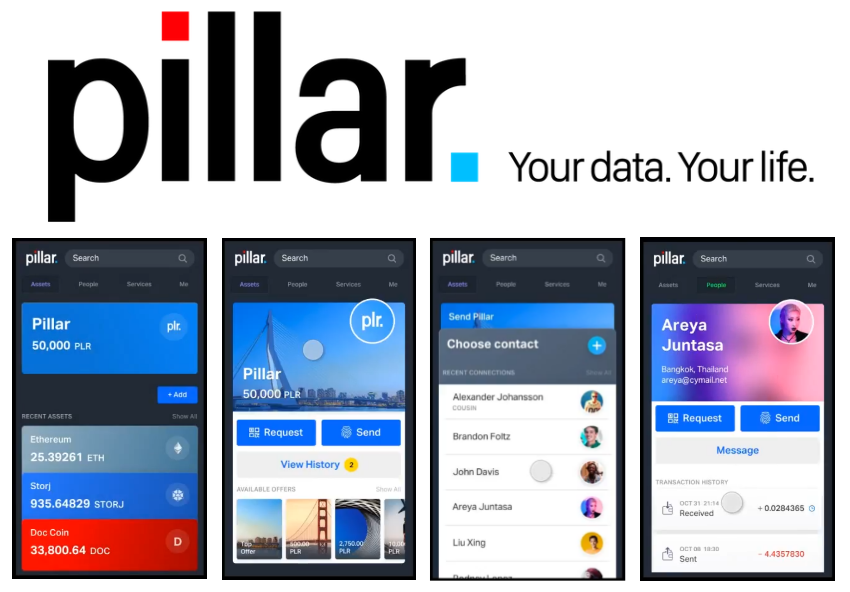 ---
#3 - Neo (NEO)
My Percent Gain vs Fiat: 341%
My Percent Gain vs BTC: 354%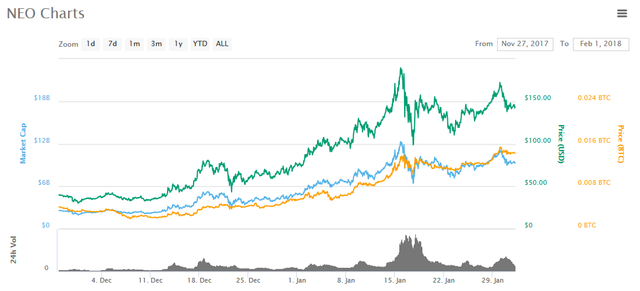 NEO has been one of my long holds for a while now and will continue to be for the foreseeable future. NEO, dubbed the Ethereum of China was pushed out of the country after China decided to go overboard and ban all ICOs within the country. Since then NEO has continue to push on moving outside of China, continuing to draw new companies onto its platform and improve its technology over the past couple of months. Since then it has had a decent amount of legit ICOs launch on its platform and has announced its future scaling solution for growth, all of which appear to draw a great picture for NEOs future in the long run. On top of that NEO has been oddly selective on which ICOs it allows to launch on its platform only allowing quality to use it in a carefully calculated way which is being done to show China that ICOs should be accepted and embraced but only IF done in the proper manor such as what NEO has been doing. Since that time rumors have started that China is soon planning to remove its ICO ban within the country and allow them to again take place in China as long as they follow a strict framework which the Chinese government approves of, which is exactly the position NEO is setting itself up to become. NEO is going to be an interesting one to watch for the rest of this year, and I honestly feel it's current success is only just the very tip of the iceberg.