I would like to tell you what I think with a small explanations on TWINS.
Team and Community
This crypto coin weighs heavily on the community and for how I think to have a very present community a requirement is necessary: to be very present in turn, and I must say that the TWINS team is not only very present but totally transparent, in how much they give any information about what they do and who they are, they also make us participate in every meeting they do with their parterships, we leave out the fact that even their linkedin profiles are present.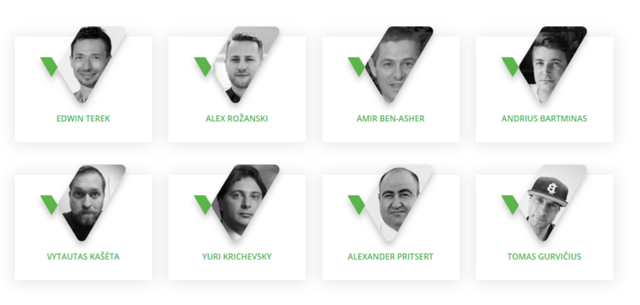 Compensation System (Bounty System)
Having talked about clubs I feel obliged to give a brief introduction.
In their community you are compensated with the direct presence and continuous participation of every kind:
Translations, Ideas, published articles, published videos, app Developer, finding bugs in the system, design, flaws in the system
In short, they have clear ideas on how to make a community present.
Finally I would like to give you the specifics of the coin .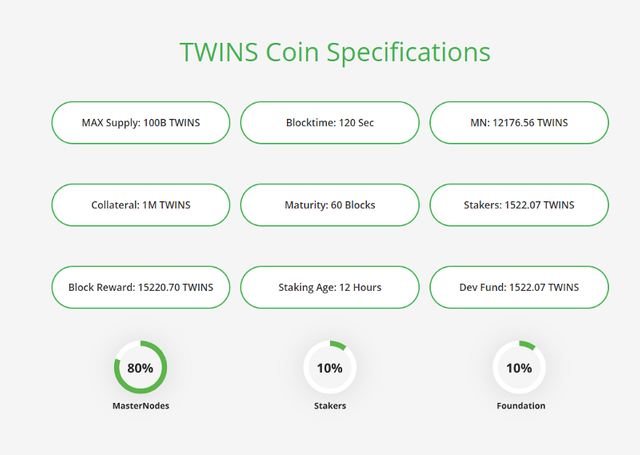 Altcoins can differ from Bitcoin in a range of ways. Some have a different economic model or a different coin-distribution method, like altcoins that were given away to all citizens of a country. Others employ different proof-of-work mining algorithms, perhaps to resist specialized mining hardware — or maybe they don't even rely on proof of work at all. Several altcoins offer a more versatile programming language to build applications on top of, while yet others offer more privacy compared to Bitcoin. And there are also altcoins that serve very specific, non-monetary use cases, like domain name registry or data storage pointers.
TWINS Coin Launch
Seed nodes are hosted and controlled by the win.win foundation team. Wallet apps and public master node setup guides will be published during the weeks of the TWINS mainnet soft-launch period.
80% of the block rewards are distributed to TWINS Masternodes, 10% of the block rewards are distributed to TWINS Stakers, and 10% of the block rewards are distributed to the TWINS Developer Fund and will be burned during the first 3 months.
100% of TWINS mined from the seed nodes are distributed as community bounties and used as a liquidity pool.
STAGE 2
TWINS Network Growth
Community participation is the critical requirement of the network growth in terms of the number of active masternodes and the accelerating transaction activity of TWINS coin on the network and crypto-exchanges.
100% of foundation reward TWINS are distributed as community bounties for network growth incentivisation, community invites and management, business development and marketing and PR.
STAGE 3
TWINS Network Maturity
A critical mass of decentralized masternodes and the acceptance of the TWINS cryptocurrency gives rise to the development and deployment of the win.win decentralized exchange platform and updated wallet apps to support direct peer-to-peer cross-chain transactions.
100% of foundation reward TWINS are used as community bounties for decentralized exchange platform development and network sustainability, community management, business development, marketing, on-boarding incentivisation and project advancements.
Centralized exchanges are the best known in the cryptocurrency market. But there are also the decentralized exchanges, known as DEX, that what TWINS will build.