Virtual account service for cryptocurrency exchange
New issuance of virtual accounts has been suspended since January 30th of this year.
The majority of Korea's crypto exchange, including Upbit, Bithumb and Coinzest, have been seeking way toward global market due to suspend of money inflow caused by suspend of virtual account issuance.

Source financial news (Cryptocurrency exchanges are planning to go abroad)
However, for the first time since January 29th, the official attitude of the Financial Supervisory Services has been revealed. It seems like the virtual account service on the Cryptocurrency Exchange is going to be normalized.
The Financial Supervisory Services Chairman, Choi Jong-koo, had a tough stance on the cryptos. In a press conference video Financial Supervisory Services Chairman Choi Jong-koo, said "If the cryptocurrency exchange has its own system of anti-money laundering and internal controls to protect customers, it can provide virtual account services."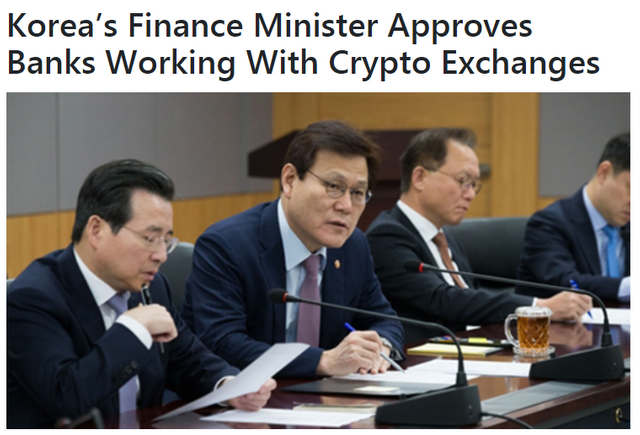 source ccn
Congressman Jeon Jae-soo stressed that for industrial growth, a clear stance and a direction of policy should be presented.
Experts predict that the market will be normalized if the issue of issuing virtual accounts, which was considered a major problem, will be resolved.