Utilization of Cryptocurrency and current issues
The currency used in real life also takes many steps to prevent counterfeiting and tampering. Anyone who copies or counterfeits money that has value as a medium for exchange can cause a big problem. Before Bitcoin was created, the first crypocurrency, people couldn't make digital currency that could be traded between individuals. Because the digital data was so easy to duplicate.
By an anonymous programmer, Satoshi Nakamoto created bitcoin using blockchain technology and encryption technology. When it was first developed, the concept of decentralization was so difficult that people could barely understand the structure. It is still not so common for people. Because it's a structural change that hasn't existed before. Nevertheless, Bitcoin is the first digital currency to move on from the inefficient traditional method to enable transactions between individuals.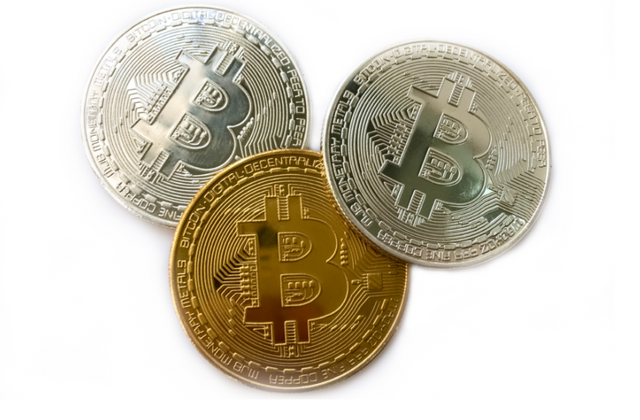 There were a lot of skeptics about Bitcoin . Since people can actually use cryptocurrency to pay for college tuition or purchase various items. The prospect of Bitcoin is getting more attention as it becomes available.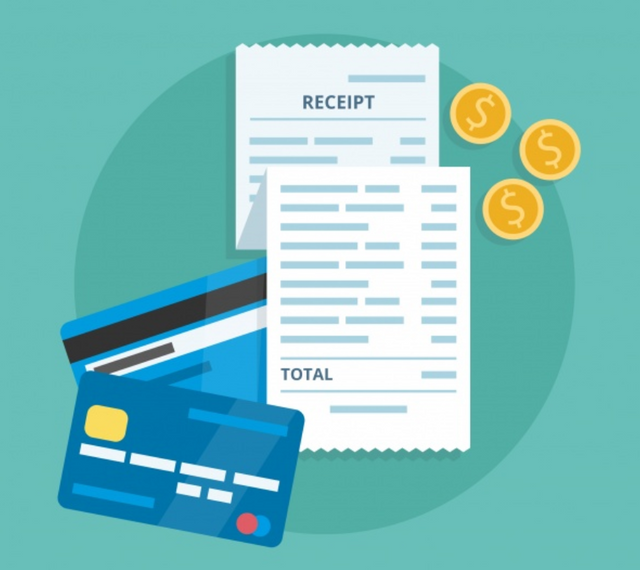 What investors are expecting to see in recent years is the entry of large financial companies into the crypto market. By looking at the news earlier this year, Morgan Stanley, the Wall Street global investment bank warned that Bitcoin's graph is very similar to the one before the dot-com bubble burst, and it will collapse 15 times faster than the dot-com bubble. Recently, however, Morgan Stanley published a report that Bitcoin has established itself as a new type of investment and that more and more organizations are investing in Bitcoin. Recently Fidelity announced their plan to enter the crypto market, establishing Fidelity Digital Asset.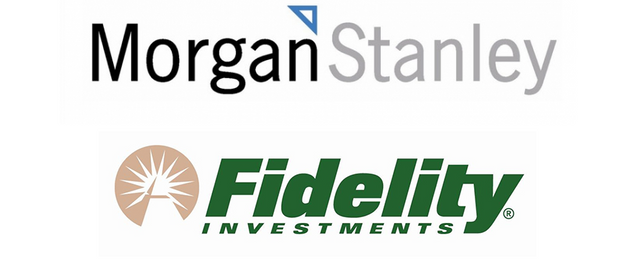 In the crypto market, lot of information is on Twitter, and celebrity's comments are getting enough attention to affect the market. Recently, Hong Kong's cryptocurrency analyst Joseph Young twitted his outlook for the legalization of Korea's cryptocurrency exchange and ICO. Since Korea's influence in the cryptocurrency market is significant, expectations are growing that it will have a positive impact along with the financial companies participation in crypto market.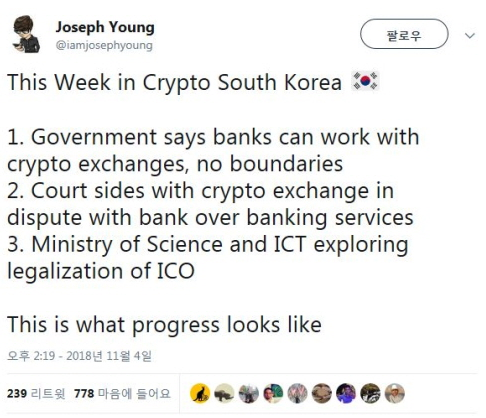 source Joseph Young's twitter