Amazon Web Services incident in South Korea
This morning 22nd, November many companies server, including the majority of cryptocurrency exchange, didn't work all of a sudden. This issue has emerged as a real-time fast-growing search key word.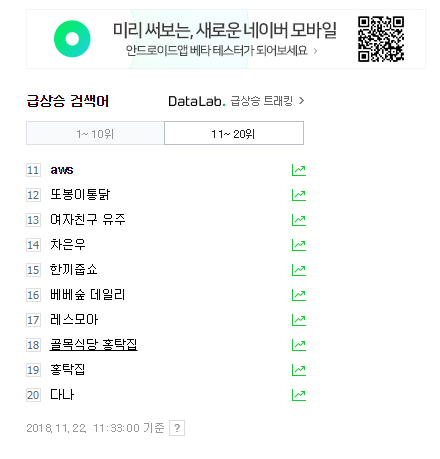 The fundamental problem was Amazon Web Services (AWS), a cloud service provided by Amazon the world's leading company. AWS, a cloud service from Amazon, is a form of service that provide infrastructure including servers and storage that are needed for IT corporation. AWS takes up largest part in the world's cloud computing market. Amazon has built a reputation for providing reliable services for quite a long time.

AWS, which has been providing this stable service for several years, had a total disturbance in Seoul are around 8 a.m. today. This made the homepage and app of Coupang, Yanolza, and many cryptocurrency exchange. Upbit announced at 9 a.m. that the server failure was an DNS issue for AWS.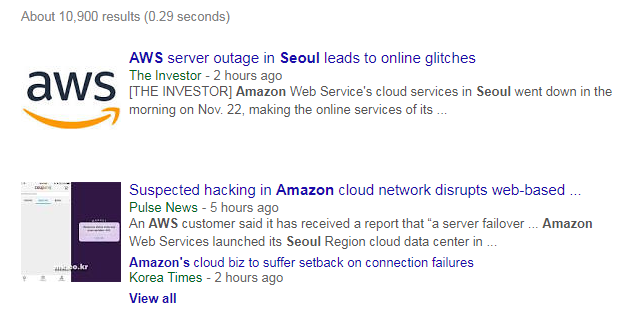 One netizen insisted that there was no need to worry about the problems since the problem is not within the exchange but AWS. By the time Coinone, Upbit, Gopax, and CoinRail were not working / Bithumb and Coinzest were working.
While the incident is known to be over without severe problem, experts
stressed that having a hybrid cloud server that mixes with the enterprise's internal infrastructure can prepare for this kind of crisis.