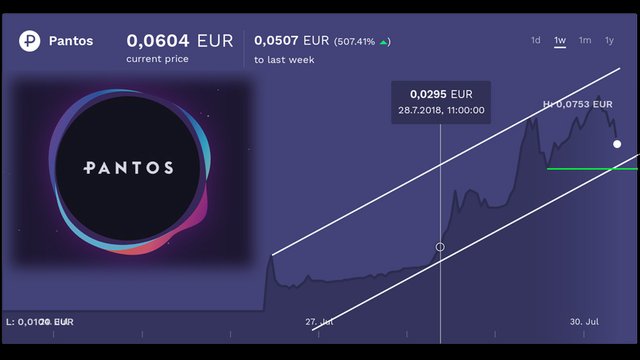 Pantos went from around 1 to 7 Cent with lightspeed in just 4 days.
Beware and hodl, that's only the beginning, cause there is a profound team behind it, developing a technology with top notch cross blockchain transaction arbitrage features.
Never seen before such an outstanding performance of an ICO, if it stays that way there are great things to come in the future.
Read more about it in my recent post here:
https://steemit.com/cryptocurrency/@brokendreams/pantos-become-a-panther
Direct link and actual price:
https://pantos.io/
As always, have fun :)