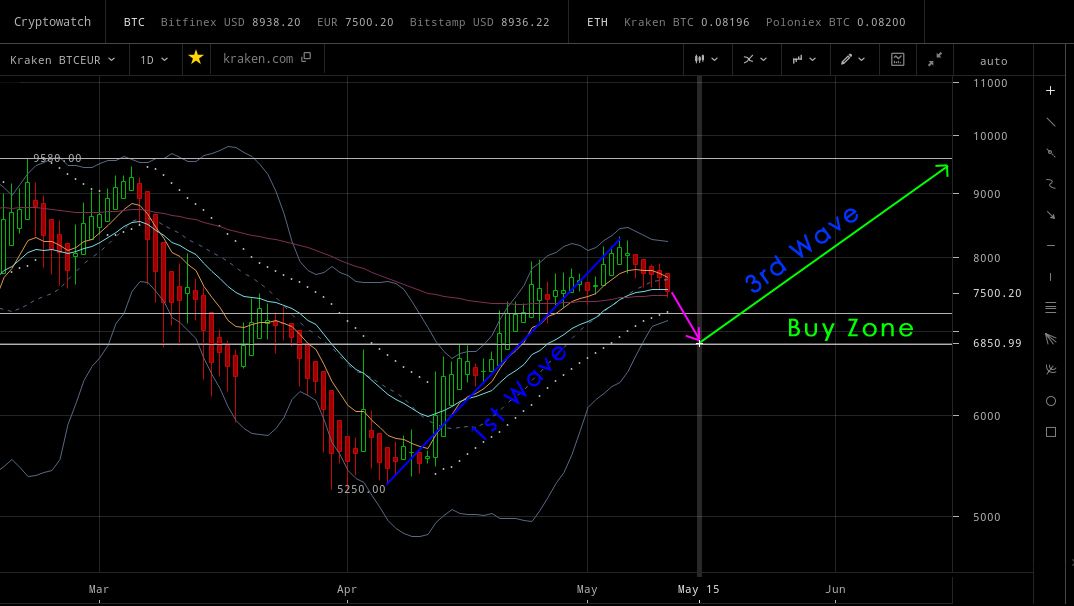 Source: https://cryptowat.ch/markets/kraken/btc/eur
If the bulls can hold this wall around 7000,- EUR (USD 7800) then the cryptoworld will enter the 3rd wave from mid to end may and we will leave the bears behind.
The next target will be 10000,- EUR, so buy zone should be around 6800 and 7200 Euro.
Any suggestions?
Please write a comment below.
As always, have fun :)