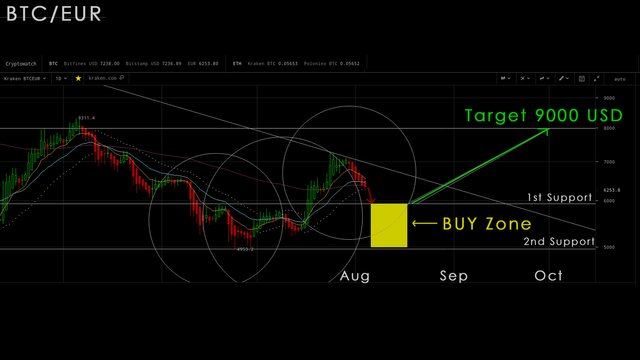 Source: https://cryptowat.ch/markets/kraken/btc/eur
BTC and ALTs will be great again until the end of September starting their success from mid August this year.
My assumptions are based on the key factor that most of the new crypto inventions and ongoing talks where a bit delayed, as the projects are huge and won't be accomplished in a month or so.
But things do look great and it's buy time again right now till mid August.
After that we should see it bloom and harvest the ripe fruits.
As always, I like to hear your opinion on that and have fun :)