Altcoins at the brink of insanity!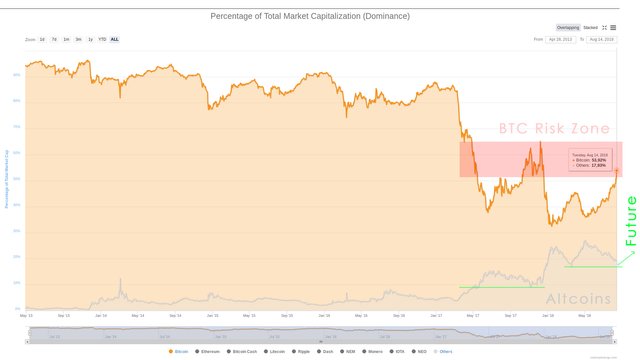 Image-Source: https://coinmarketcap.com/charts/#dominance-percentage
One might ask why is BTC still that dominant and killing the ALTs.
I've given up to explain that phenomenon because it defies all logic.
There are and will be far more better and faster technologies out there than Bitcoin.
It's interesting to see how much longer BTC can coupe with all the BS going on right now and it's hard for any investor to keep track and see the profits running away.
I don't know what the agenda will be in the future but this right now looks very fake to me.
Let's say there are just a few people holding over 50 percent of the total BTC reserves, then they would be able to manipulate the market.
And believe me, I've seen that over and over again in FOREX, the news come out after the strike.
Let's hope for the best!
As always, have fun :)