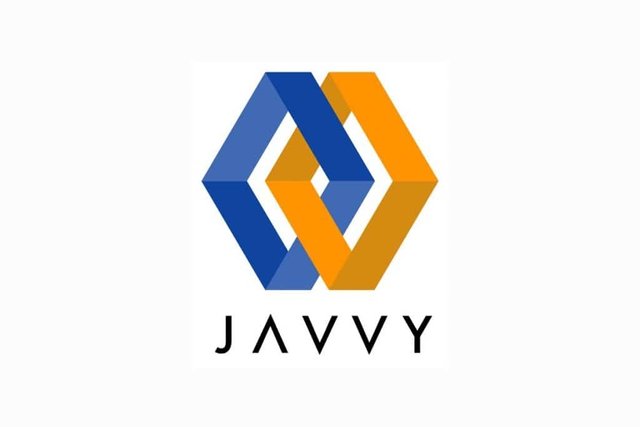 Hi friends today I will review Javvy and the ico process of this project.
Rapidly developing technology has brought all humanity to a digital era and this development continues unceasingly. The humanity that sails into a completely different sea with the introduction of the internet continues to create the infrastructure of the future by utilizing this technology.
The most productive and most important product that these new technologies have recently presented to us is undoubtedly the block chain technology. Although block chain technology is a new technology, many important companies that are aware of the future of this technology have started to shift their infrastructure to the block chain when they are at the beginning of the road.
Block chain technology can be used in many different sectors. It is planned to create an alternative to the existing financial system by developing a digital cryptocurrency block chain technology called Bitcoin. Especially in the world of traditional finance, high transaction fees, low transfer rates and problems in international money traffic can be considered as the most important reasons for the invention of Bitcoin. Adding value to the success and value of Bitcoin has allowed him to develop alternative new cryptocurrency and create a huge cryptocurrency economy.
In this crypto economy, crypto coins are bought and sold among themselves, and this cryptocurrency trade is carried out in private cryptocurrency exchanges.
The Javvy project we reviewed today is a platform that will serve the investors in this cryptocurrency sector and has been developed with block chain technology. The Javvy platform stands out as the project of a team that aims to enable all cryptocurrency transactions to be made from a single platform. Now, let's look at the services offered by the Javvy platform to its users.

Cryptocurrency Wallet: The Javvy platform offers a high security cryptocurrency wallet as a solution to security problems of cryptocurrency investors. This wallet will allow you to manage your portfolio with a very important cryptocurrency supporting infrastructure. You can use this wallet which will be a user-friendly application with simple usage features in computer operating systems such as Windows, Linux and Mac, and download it from Android and IOS markets to your mobile devices.
Cryptocurrency Exchange: Javvy cryptocurrency market aims to be a solution to many problems experienced by investors in the markets. The most important of these is to trade with Fiat. With a lot of new investor money, he doesn't know how to make a crypto investment. The Javvy stock exchange will eliminate this important problem by supporting trade with fiat money. With Javvy Stock Exchange, you will be able to trade from a single platform by connecting to many different exchanges and you will enjoy easy trading. Authentication will only be sufficient once for all these operations. You will no longer need to authenticate each platform individually. You will be informed about the arbitrage opportunities with artificial intelligence support and you will be able to expand your portfolio by taking important trading signals.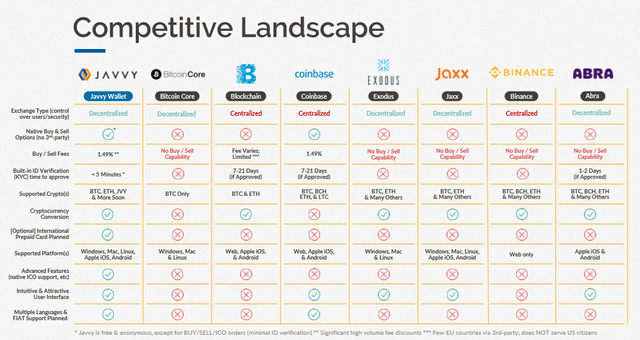 Javvy Ico
The symbol will be JVY for the Javvy token, developed specifically for the Javvy platform in the Ethereum network. The total number of JVY tokens is 333,333,333 and 100,000,000 of these tokens have been offered for sale in the ico process. 150,000,000 token is reserved for the loyalty rewards program. The token price for the Ico process is 1 JVY = 0,0004 ETH. The project's minimum investment target (soft cap) is determined as 1000 ETH and the maximum investment target (hard cap) is 8 million dollars.
The amount excluding the token allocated for sale is divided into 10% operations, 5% founders, 5% future talents and 5% advisors. Investments in the Ico process will be used for 45% development, 25% operations, 15% marketing and 15% legal transactions.
Javvy Social Media
Web: https://javvy.com/
Whitepaper: https://javvy.com/wp-content/uploads/2017/09/javvy_crypto-solution-white-paper.pdf
Telegram: https://t.me/javvychat
Twitter: https://twitter.com/javvycrypto
Linkedin: https://www.linkedin.com/company/javvy/
Reddit: https://www.reddit.com/r/javvy/
Btt Ann: https://bitcointalk.org/index.php?topic=2216370.0
Medium: https://medium.com/javvy-crypto-analysis
My Bounty0x Username: ttlvbrk