What is Stratis?
Stratis is a Blockchain-as-a-service (BaaS) Platform, created to provide solutions for corporations in the financial sector that want to enjoy the benefits of Blockchain technology. Stratis allows companies to create their custom blockchain applications with the features they require, making the development process simpler and accelerating the development lifecycle for blockchain projects. Source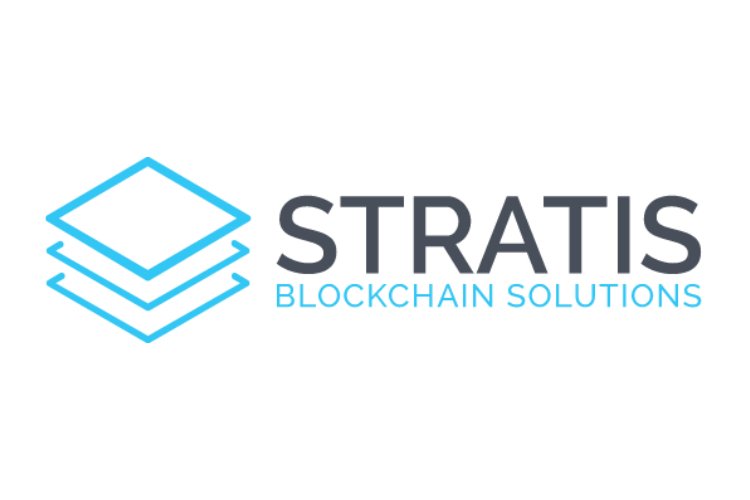 STRATIS PLATFORM:
Currently trading ~ $7.70 a coin and just turned 1 year old today. The first Stratis block was mined exactly a year ago from today and since then, the cryptocurrency saw an all time high of $10.53 with volume of $39,762,036 on May 29, 2017. Yesterday, Stratis was added to Cryptowatch for Poloniex Exchange, giving traders an enhanced technical chart analysis tool.
Development
Stratis Bitcoin Full Node on Bitcoin in C#
Breeze Wallet Alpha Release
Stratis Bitcoin Full Node on Stratis in C#
Stratis Mines First POS Block in C#
First Tumblebit operation
Breezehub
Organisation
Stratis Node available on the Azure Marketplace
Stratis Dashboard App
Welcomed a lot of new team members
New office
Stratis Wiki
Stratis Academy
Partnership with Escalate Group
London Blockchain Expo
Stratis Ledger Wallet support
C# Sharp Conference India
Numbers
From a starting valuation of $ 600,000 to an ATH of $ 1,067,000,000 (1,778 x)
ICO price from 0,00001129 BTC to an ATH of 0,00468688 BTC (415x)
Best ROI on an ICO
Over 25,000 followers on Twitter
Over 7,000 members on Slack
Over 770 pages on Bitcointalk
Announcement Coming Soon!
The Stratis team took to Twitter today to tease an upcoming announcement that they seem excited about.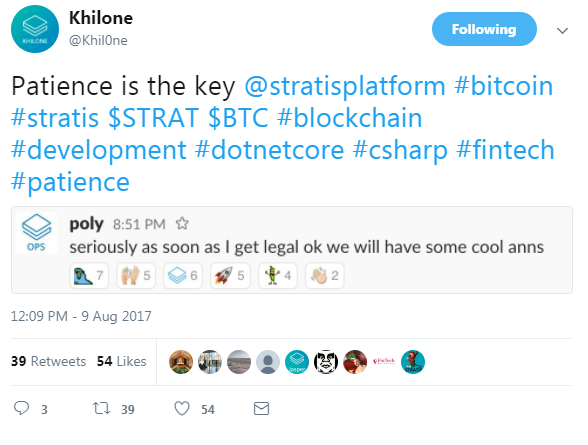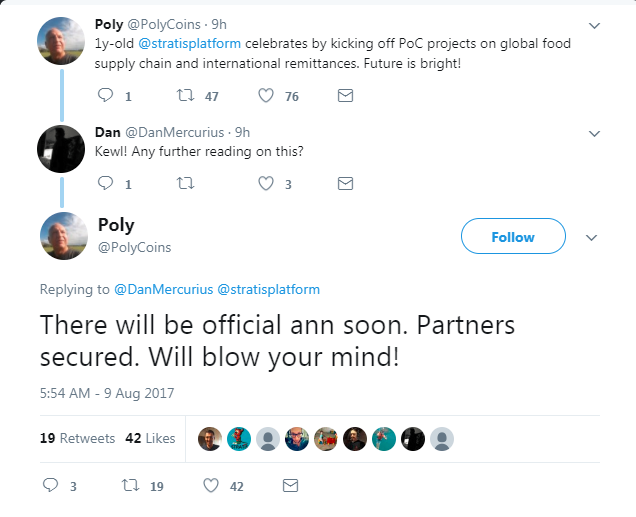 It appears that within the next couple of weeks, a big announcement will be dropped. As we know from many other announcements around cryptocurrency, we tend to see a huge hike in the price leading up to the announcement.
Follow the above on Twitter to get the most up to date details.
Cheers,
@brianjuice