EOS Direct Buyers Get A Major Win As Everyone Looks At ANS NEO and Bitcoin Cash 8/3/2017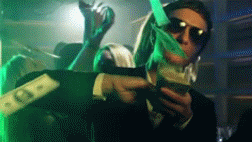 Buyer's who partook in today's EOS Direct buy option were greeted with a major discount! Lucky buyers were able to secure 165.03 EOS per ETH which is the best ETH to EOS ratio to date not including day 0 which was not a daily ICO! I'm pretty sure daily buyers took their eye off the ball as most people were talking about ANS aka NEO and BCC/BCH aka Bitcoin Cash. I do expect a quick sell off followed by a correction upwards as more attention is paid to EOS.
Be aware of major FOMO on the next daily ICO as people may think they can repeat these results
As always Good Luck and check the price for yourself at http://eosscan.io/
Follow me as I follow The EOS ICO with daily updates after the ICO ends for the day. Thank You
Tell me your thoughts or EOS concerns and I'll upvote you.