Komodo (KMD) - A Short Primer on a Multi-Function Platform Coin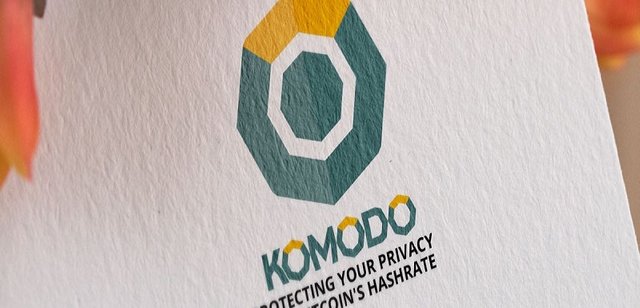 The Komodo (KMD) platform can trace its roots back to 2014's BitcoinDark, before it underwent a fork of the Zcash blockchain, and an eventual coin rebrand in March of 2018.
Another re-polish of sorts is in the pipeline for Komodo this year, but even in its current skin the platform has already garnered the attention of the crypto community for its utility, anonymity and customization options.
Komodo retains the zk-SNARK features of its parent chain, and incorporates a coin-tumbler typical of modern privacy coins. At the same time, transparency is catered for with the choice of z or t addresses, meaning users can utilize both anonymous and public addresses. But Komodo also has a few more tricks up its sleeve that set it apart from the average privacy coin.
Personalized Blockchains
First off, Komodo claims to be compatible with any of the popular programming languages, meaning smart contracts can be written in Python, PHP, Ruby, Pearl, Go and TCL. Front end web support is also catered for with JavaScript, CSS, HTML, and XML options available.
Komodo allows users to launch their own decentralized initial coin offerings (dICO) in a completely anonymous manner – without any kind of KYC or identification checks for investors. At the same time, users can build their own stand-alone blockchains – snapshots of which are stored every ten minutes on the Bitcoin blockchain in a delayed proof-of-work system (dPoW).
Another option open to users of Komodo is that of migrating their current blockchain to KMD – a process made easier by the aforementioned multi-language features.
DEX and Atomic Swaps
The Komodo DEX is already up and running and has so far processed 113,000 atomic swaps at the time of writing. An atomic swap is the process of swapping one coin for another directly via disparate blockchains, without the need for a centralized exchange. The ERC-20 version of the feature – the E-tomic Swap – can also be carried out on Komodo's DEX.
Wallet With Interest
Komodo comes with a multi-coin wallet which rewards users who keep at least 10 KMD stored in it – equating to around $14 based on the current coin price.
KMD coins held in a Komodo wallet are subject to a 5% annual percentage rate, without the need to run a node or configure the wallet in any way. However, the 5% interest rate only applies to t-addresses (transparent/public) on the KMD blockchain, meaning users will have to forfeit anonymity to reap the gains.
The yearly interest payments are set to remain in place until the total coin supply of 200 million KMD is in circulation. The current circulating supply stands at just under 109 million.
Notable Mentions
Well, the Chinese seem to be big on Komodo right now, with the Chinese government ranking it in 16th place in their Global Public Chain Technology Evaluation Index – forty-four places higher than its market cap ranking according to CoinMarketCap.
Meanwhile, at the start of August, Binance CEO Changpeng Zhao (CZ) mentioned Komodo in a Fortune article where he drew attention to its customization features, suggesting that bespoke blockchains which are built for a specific purpose will outlast the current crop of more general blockchains.
Recent Performance
KMD recently hit a one-year low, falling to $1.19 per token on August 2nd – a price not seen since August of 2017. Daily volumes fell as low as $240,000 in July, some way off January's peak of $78 million. The last three months have seen KMD ship 69% of its value, while the losses for the previous month amount to 20%.
This is a repost of my article published on Hacked.com earlier today (Aug 5th) - read the original article here: https://hacked.com/why-investors-should-pay-attention-to-komodo-kmd/
As always, buy high, sell low, and always eat yellow snow.