IOTA Gains 7% - Overtakes Tether in 9th Spot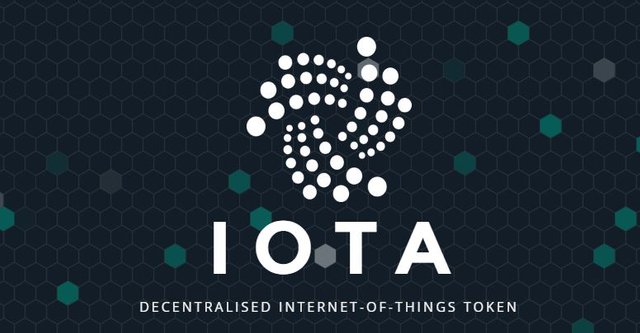 IOTA has overtaken Tether twice today, climbing into 9th place in the market cap rankings. A swift 7% spike occurred late last night, carrying MIOTA coins to a value of $1.00.
That was 15 hours ago, and the price levelled out again soon afterwards. But at the time of writing IOTA has once again jumped past Tether, while sitting at a unit price of $0.97.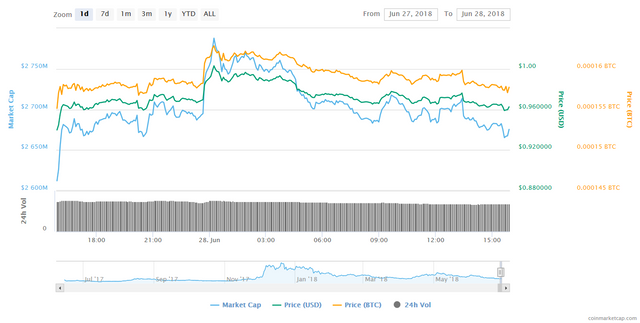 As you can see, Tether's 0.65% loss was enough to let Tether push past it, with MIOTA's market value amounting to $2,696,994,991 - just $11 million more than Tether's.

IOTA's sudden push into the 9th spot comes at a surprising time. IOTA has declined in price all throughout the month of June. Meanwhile, the recent $250 million influx of USDT into the market doesn't seem to have pushed Tether past its recent limits. USDT overtook TRON a few days ago, and has hovered around 9th and 10th place ever since.
MIOTA coins experienced a rally towards the end of May, and reached a recent peak of $1.99 on June 3rd. But everything that came afterwards came downhill; and ultimately IOTA has shipped 53% of its value in the last 25 days.
If this was the first cryptocurrency article you'd ever read, you'd look at those losses and assume you'd entered a realm of utter madness.
Maybe you have. But IOTA's performance this month actually compares favourably to many other prominent coins, and amid a major low spot for the cryptocurrency market, it has managed to accelerate past both TRON and Tether and announce itself as the 9th most valuable crypto project in the world.
Volkswagen and IOTA
Even as someone who doesn't hold MIOTA, this journalist cannot fail to notice the constant headlines which seem to pop up on a weekly basis - celebrating yet another IOTA partnership with some established mainstream company.
That trend has continued this week as IOTA announced a new partnership with Volkswagen, in a joint venture to utilize IOTA's tangle in bringing smart cars to the roads. Details are slim, but IOTA's tangle is being examined by a range of companies as the world makes a push towards an integrated Internet of Things (IoT).
Hello IOTA
The group behind IOTA recently launched a new website aimed at becoming a hub for IOTA related topics. Currently, the community is scattered among various forums, such as Reddit, Bitcointalk, Telegram and Twitter. The website summarizes the problem thus:
"A persistent problem in the IOTA ecosystem has been fragmentation of resources and scattered content. In an effort to resolve this fragmentation, we decided to build a platform that we would want to read every week ourselves – a platform with a variety of consistent weekly articles. From breaking news to deeper thought pieces, Hello IOTA will be the primary place to find high quality news and information in the IOTA ecosystem."
IOTA is at a fraction of the market cap it attained only a few weeks ago, but continues to grab headlines and push forward amid a generally miserable time in the crypto community.
This is an amended repost of my own article from Hacked.com, which you can read in full here: https://hacked.com/iota-gains-7-to-overtake-tether-as-no-9-cryptocurrency/
Please follow for more daily crypto analysis and blockchain-based musings.
Twitter: https://twitter.com/gregthomson88
As always: Buy high, sell low.