Polkamarkets: Changing The Prediction Market Space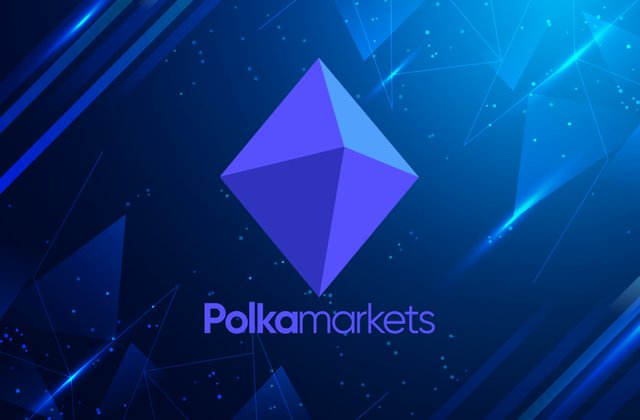 Prediction markets have gained quite a lot of prominence over the recent past. Significant factors contributing to these markets' growth are the growing popularity of cryptocurrency and blockchain-based applications. Another factor is the limitations and endless regulations of mainstream prediction markets that drive users to search for better alternatives.
Decentralized prediction markets offer flexibility which allows users to trade on the outcome of future political or sporting events in an open, cheaper, and less censored manner. Users can also create their own markets, make predictions and set the terms of engagement. Users can also trade on a small fraction of the outcome, getting rewarded only on their predictions.
What Is Polkamarkets?
Polkamarkets is a DeFi powered prediction market. It introduces an innovative approach to the prediction and forecasting markets. Polkamarkets hopes to use blockchain technology to open up the market to more users worldwide and help users with an alternative means to earn money through their predictions.
Built on the Polkadot blockchain, Polkamarkets combines DeFi and liquidity incentives, bringing in a new era of prediction markets and forecasting. Polkamarkets has disrupted the existing prediction markets and has become the most sought-after forecasting tool. It utilizes the Polkadot blockchain's key components; Polkamarkets runs in a decentralized manner while also being interoperable with other distributed systems, ensuring cross-chain trading and information exchange.
Polkamarkets hopes to succeed where other prediction markets have tried and failed. Prediction markets and forecasting depend on the number of participants; the more data and participants, the more effective the platform. Polkamarkets achieves this by incentivizing liquidity providers and traders to facilitate and also take large positions. There is also a system of curation and resolution to ensure efficient and trustworthy markets.
Polkamarkets has attracted significant attention, and going by their recently concluded strategic sale round; the project looks to be a runaway success. Several significant investors have thrown their weight behind the project, and it has raised $625,000 in less than two weeks. Polkamarkets list of backers includes Morningstar Ventures, Moonrock Capital, NGC Ventures, Astronaut Capital, and Spark Capital. Over 10,000 parties expressed interest during the strategic round.
Polkamarkets hopes to create a DeFi powered prediction market that allows users to take positions on the outcome of events in the real world, using the Polkadot blockchain's power.
What Is The Problem With Prediction Markets?
Prediction markets suffer from issues such as low liquidity, fewer markets, and a lack of traders. The total prediction volume averaged only $1 million per day in 2020, and this figure was even smaller in previous years. Such low numbers make it impossible for traders to take sizable positions or hedge against future outcomes. Low volumes also lead to low liquidity, leading to low fees for platform providers due to the lack of active traders.
Current prediction markets also offer zero incentive for users to use the markets daily. They also provide no entertainment value, leading to people losing interest in them. Also, markets like Esports, crypto price predictions, and sports are missing from current prediction markets. These issues need to be addressed so that prediction markets, and this is where Polkamarkets comes into the picture.
How Does Polkamarkets Function?
Polkamarkets allows users to monetize their predictions of real-world events. They can do this within an interoperable and decentralized environment. It allows users to convert their beliefs into assets that have financial value and can be traded in an open market.
It also allows users to buy and sell fractions of outcomes. Users can also create their own events, where they can trade, make forecasts, and be rewarded for their predictions.
Polkamarkets is more than a prediction market. It also has entertainment features like NFT-based gamification, integration of live-streaming so that users can take in-play positions on sports and Esports. Users can also take positions on daily crypto prices. Polkamarkets will also support virtual events, live chats, making them a key addition to the platform.
What Are The Features Of Polkamarkets?
DeFi Powered Rewards: Users and Liquidity Providers on Polkamarkets can mine the $POLK token by predicting and providing liquidity. NFTs will give users exclusive access to features on Polkamarkets.
Entertainment Value:- Polkamarkets supports NFT-based gamification and the integration of live-streaming, allowing users to take in-play positions on sports and Esports events. It also allows users to take positions on crypto prices. The platform also supports live chats and virtual events in online communities.
User-based Fee Economy: Platform fees on Polkamarkets are sent directly to the platform users and the Liquidity Providers.
Open Market: Polkamarkets incentivizes liquidity providers to provide liquid markets. It allows them to earn yield farming rewards and trading fees.
Tools: Users require the $POLK token to create a prediction market on Polkamarkets.
A Curated Event List: Prediction markets on Polkamarkets will be curated by $POLK holders, ensuring an open and safe market.
The approach taken by Polkamarkets towards prediction markets is a suitable solution to improve trade volumes and gives users several additional benefits. Polkamarkets has introduced a new approach to prediction markets and forecasting and is all set to become the prediction market space's go-to platform.