Artificial Intelligence On-Demand=AITHEON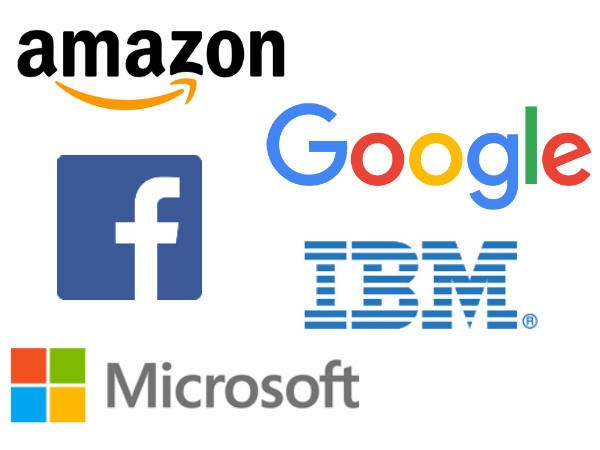 According to recent comments from Ebay and Paypal billionaire Peter Theil, "Crypto is decentralizing, AI is centralizing. Or, if you want to frame it more ideologically, crypto is libertarian and AI is communist".
To a large degree I have to agree with him.
Google, Apple, Microsoft, IBM, Facebook, Amazon, Baidu. What do these firms have in common?
They are all industry leaders in AI technology that offer little to zero solutions for small enterprise. As a result, many of these firms with less than 250 employees or so are currently left unable to leverage the AI revolution and are subject to fierce competition from a handful of large tech concerns that dominate the market.
Imagine if small and medium size businesses weren't bogged down with tedious day-to-day operational tasks and responsibilities. These businesses would be free to focus on innovation, product design, revenue growth, and developing their human capital. If given the ability to leverage the same technology that is being horded by a few tech giants, imagine the upside for these businesses once the playing field is leveled. Imagine the opportunities for technological advancement in our society if the power of AI technology is distributed amongst the many versus safeguarded and reserved exclusively for big tech's Usual Suspects.
Here's where AITHEON comes in....For those who are unaware of AITHEON, it's a AI Robotics blockchain startup led by founder and CEO Andrew Archer of Archer Robotics. Archer's mission, according to AITHEON's website, www.aitheon.com "We believe that people create businesses to share their passions with the world. To run today's business model however, individuals are so laden with back-end business processes, that they are removed from the ability to fully participate in these talents that they set out to share. At present, back-end business management is time consuming, complicated and requires multiple systems; each to complete a different task. AITHEON''s mission is to change this. By integrating AI, robotic and human symbiosis, businesses become automated from a single access point to complete all mundane business tasks without the need for owner input"
AITHEON's blockchain will offer access to AI Robotic technology and solutions that are scalable and built to integrate into existing businesses, enabling them to compete with the big guys. Additionally, businesses will have to the ability to share their products with other partners within the AITHEON ecosystem in a a symbiotic marketplace structure.
AITHEON's Game Changers:
Job Creation: First platform to enable AI, robots & humans to work together
Reduction of Organization Costs: AITHEON automates business logistics for small-to-medium business by using AI & robotics
Stimulating New Industry: Aitheon's platform empowers synergy btwn companies to partner, leveraging the technology and creating new business
Let's expand on these individually...
Job Creation: Combating the prominent concern that robots take jobs, AITHEON's platform introduces a symbiosis between humans and robots that are essential to AITHEON's ecosystem success. AITHEON hires miners (real humans) to help robots when they are stuck with a process, thus creating a new job market. Here's how this works: Video. Miners are employed all over the world and can work remotely.
Reduction of Organization Costs: AI and robotics can execute 90-99% of many business processes in industries such as HR, finance and accounting, procurement, facilities, legal IT, etc.
• EX: Recruiting. Machines, robotics and AI can complete 90% of the steps to prequalify a candidate cutting down on many hours of paper pushing, approving sample work and reviewing letters of recommendation. A qualified pool of final candidates is delivered, ready for humans to step in, interact and determine personality fit.
Stimulating Industry: AITHEON's technology is plugging into other business that can be teamed up and operate in harmony with one another to provide turnkey services to consumers
EX: CarSmartt Partnership, article here. Launching in Vegas this summer, AITHEON's technology is empowering a fleet of driver-less cars from CarSmartt to deliver packages. https://pressreleasejet.com/news/revolutionary-blockchain-platform-aitheon-contracted-by-ride-sharing-concept-carsmartt-to-build-driverless-delivery-vehicle-fleet.html
And if that's not enough, AITHEON has demonstrated working technology in the self-driving car space including a self-driving Jeep that was displayed at he North America Bitcoin Conference held in Miami this past January, where CEO Andrew Archer was a featured speaker.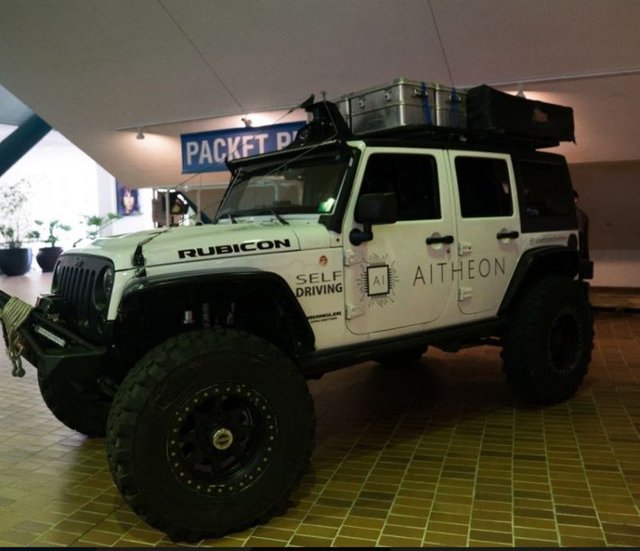 Paradigm shift....Check...