Satoshi's Treasure Hunt Steemit Clan Update. The Hunt for the $1 million dollars is Well Under Way
At the moment our Steemit hunters are busy in our discord channel are busy trying to find the two agents.
At the moment the final two hunters have been hard to find to say the least. Here they are!The guy on the left was found. He will be giving away his key on the 11th May in a coffee shop down the south of France.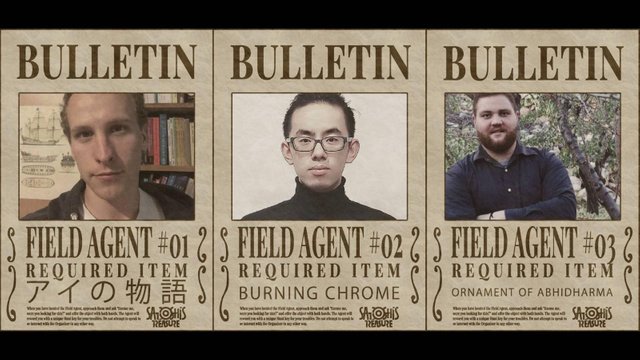 Noone has found the other two hunters as their faces are not to be found anywhere on the web. These two faces are etched into our retinas. The Asian guys ears are slightly abnormal and we found that all bearded white men look similar. We have looked in universities , Tibetan monasteries, fashion houses, Crypto currency developers. You name it we have searched but we still can't find them and time is runing out. Luckily the other hunter teams have had little success also so we don't feel as bad if noone has found them.
Each hunter needs a book to fulfil their own mission whatever that is. So we are scouring through these books to see if it gives away anything about these agents. @akiroq is our resident book expert and she is posting important extracts and passcodes in each channel in our server which really helps. If this is not hard enough we have received news that time is running out. And to top this off another clue has come down which involves an art exhibition. The exhibition is one of Israel artist Shirley Shor and her exhibition uses crypto to enable you to buy or view her art.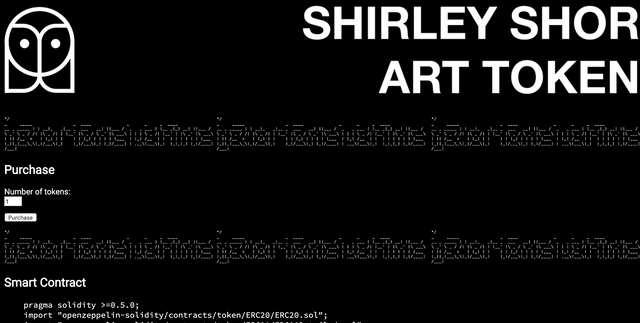 She also has two interesting videos on her webpage and there is a clue in here somewhere. For what we do not know yet.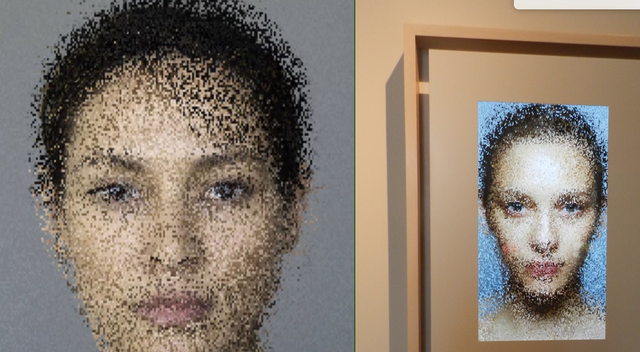 There is a clue in here somewhere and the team are scouring through the images as I speak for any sign of a qr code or an access point. Again we need your help. If you solve one of the puzzles we will give you our very own Satoshi Treasure token. If we find the 400 keys we will then buy the token back off the holder.
It is funny. The first 4 keys were solved very quick by tech saavy people. The 5th key is alot more complicated. We are searching for real people so other skills come into play. This hunt needs all kinds of different people and mindsets.
If you are French living down the south of France you could be very helpful on our quest in the coming days. We need someone to meet our agent here and give him the book of Ibis.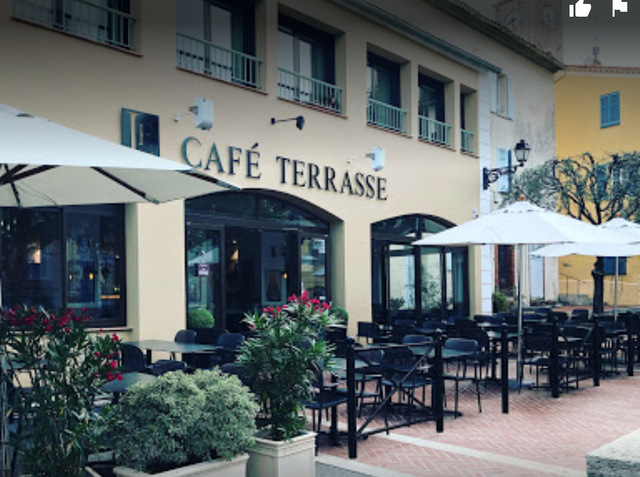 If you have some pirate blood in you and you like solving puzzles then this hunt is for you
Join us now on discord and see how you can help.
This of course is only for Steemians that have known history on the platform so drop your steemit name in the welcome tab to be verified. We take our security very serious now that we have a team of experts that can actually bring home this prize so please be patient while we process you. We have an advantage here at Steemit that we are closed community. Other groups have more leaks than the titanic. They have no method to pay their contributors other than their word and paranoia is setting in already. Fake profiles are huge also. We do not have this in our channel and we are quickly gathering more and more intel and organizing our hunt channel so it facilitates our hunters needs.
We have quite the community in there now and I also learned it's a great way to meet fellow Steemians that are really interesting as well. So as I said earlier all Steemians are welcome and we hope we see you in our server really soon to help us bring $1 million dollars back to our Steem platform! How great would that be!!!