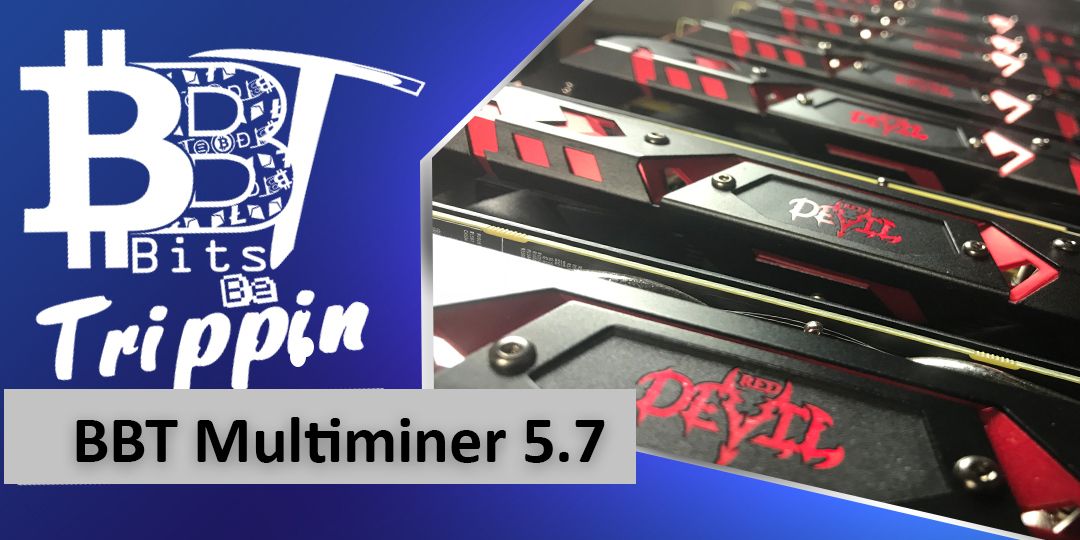 BBT MultiMiner is the official BitsBeTrippin MultiMiner Tool, produced by BBT Carter
Supported by donations and great viewers of www.youtube.com/c/bitsbetrippin
27 Individual Miner Builds included (AMD & nVidia)
29 Different Mineable Cryptocurrencies
Cryptos supported: ETH,ETC,XMR,SIA,ZEC,PASC,HUSH,LBC,DCR,DBIX,UBQ,EXP,DGD,FTC,MUS,ZCL,ZEN,BTG,PIRL,ETN,VTC,KMD,ELLA,SUMO,KRB,MONA
Change Log
Updated Claymore Ethereum Dual Miner to 10.2
Removed -di entry on ETN RX option, left in from testing in previous option
Removed STAK-XMR Miner CPU & GPU as it was tossing false positive on antivirus
Added CAST XMR Miner - updated XMR, ETN, SUMO, KRB options for Vega Cards
Removed electoneum.fr pool as many reported unstability
Added easyhash.io for electroneum, sumokoin, karbowanec
Aligned all of the menu item titles (yes, OCD folks will be happy)
Added Coin Tickers to each Menu Title
Corrected ZENCash title, previously named ZENCoin in our MultiMiner
Added HODLPool ZEC Only Category (MSG Us for your own Pool Category)
Swapped HUSH Pools from Suprnov.cc to HODLPool (send us msg if you want suprnova back)
Coins added
Added Ellaism
Added Sumokoin
Added Karbowanec
Added Monacoin
Pools added
Additional HODLPool options for ZEC, HUSH, ZEN, KMD
Added easyhash.io
Added cryptobitpool
Added ellaismpool
Official Github
https://github.com/bitsbetrippin/bbtmultiminer
Guide on download and Usage
Official Download
Click the "Clone or Download" green button to the right on the github page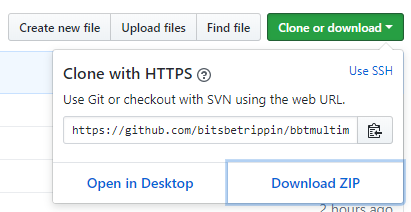 Unzip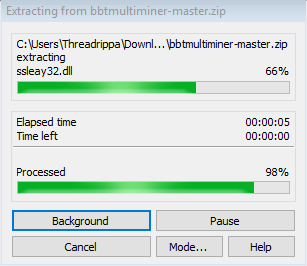 Open bbtmultiminer-master folder

Download a XML/HTML lightweight editor like notepad ++
https://notepad-plus-plus.org/download/v7.5.3.html
Install, take defaults
This allows you to edit the bbt-multiminer 5.7.bat file (right click, edit with notepad ++)

Once .bat file open, paste in YOUR wallet address over the existing wallets that you are going to mine against. What this means in english, if you want to mine ethereum, then get yourself an ethereum wallet, get the public address (your ethereum address) and paste in the spot highlighted.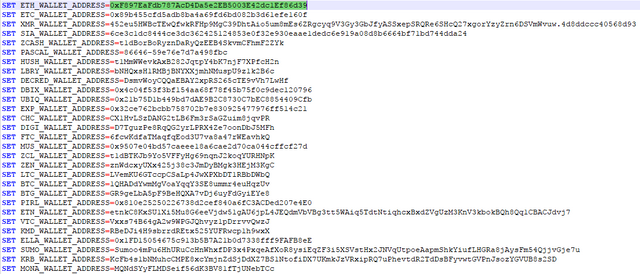 Navigate down a little further and replace the following, IF you are using suprnova.cc, miningpoolhub pools


Make sure after your done, hit the save button at the top


Then just doubleclick the bat file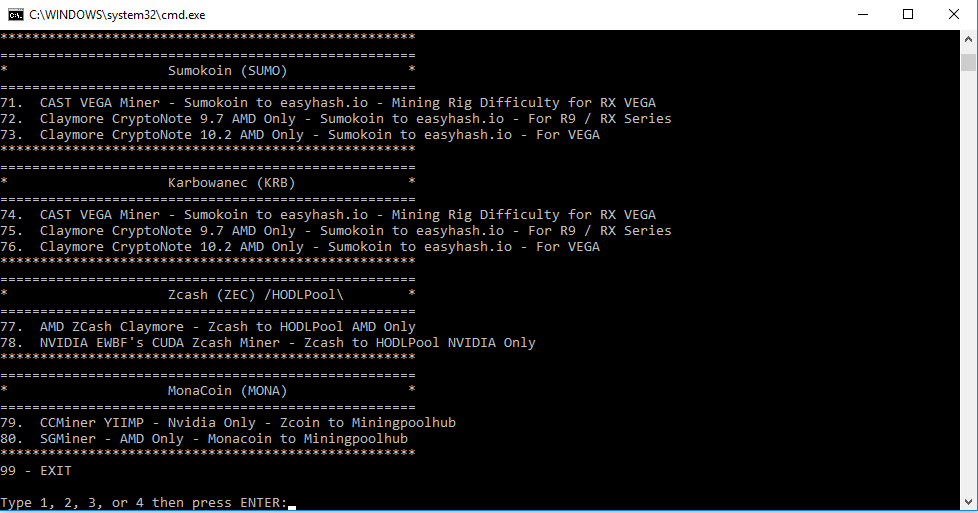 You can use your mouse scroller to move up the list, like this showing the top of the file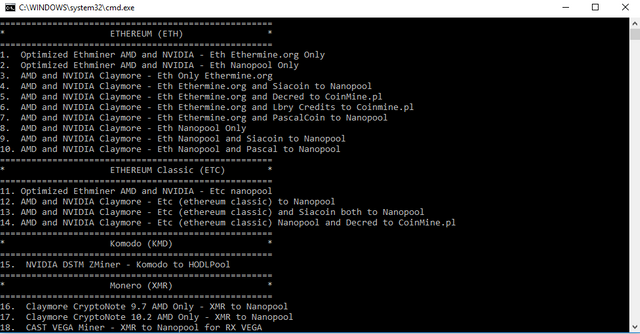 just choose the number you want, such as 3 for Ethereum on Ethermine.org, then hit enter. The miner will engage.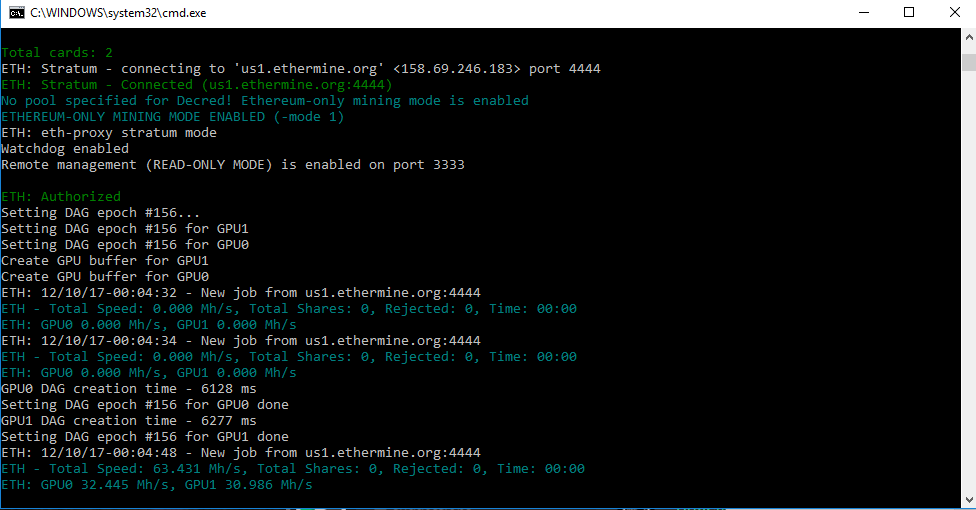 Happy Hashing!
Visit us on the website or on our youtube channel! BBT has one of the largest active discord mining channels on the web. Discord accessible from our website!
Please SHARE, comment and let us know what you think!