Bitcoin Price Breaks $7,000 After 4% Gain, Crypto Market Adds $12 Billion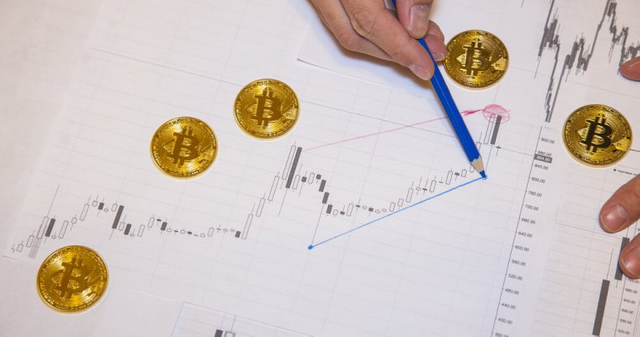 In the past 24 hours, despite the negative expectations of most investors towards Bitcoin, the crypto market has recovered by $12 billion from $216 billion to $228 billion.
The Bitcoin price has surpassed a key resistance level at $7,000 after breaking out of the $6,800 mark, which as several widely recognized cryptocurrency traders emphasized, was crucial for the short-term recovery of Bitcoin.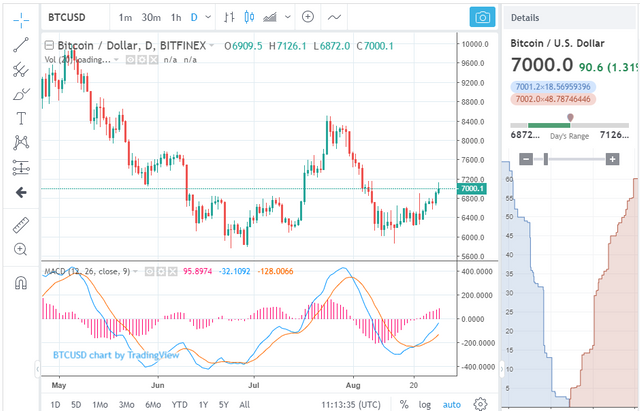 If Bitcoin had failed to surpass beyond the $6,800 mark, a minor correction could have been initiated, potentially leading the dominant cryptocurrency back to low $6.000. Instead, with a solid spike in volume and newly gained momentum, BTC has recovered to $7,000 bringing tokens with it.
Tokens are Flying
While Dash, Gas, and IOTA remain as the best performing cryptocurrencies of August 28 with 26 percent, 22 percent, and 19 percent gains, tokens have generally performed extremely well in the past five days.
Throughout August, due the correction of BTC from $8,000 to $5,850, tokens and small market cap cryptocurrencies have performed poorly against both Bitcoin and the US dollar.
In the past 24 hours, Quarkchain, 0x, OmiseGo, ICON, and Nano have recorded large gains against the US dollar, demonstrating 5 to 15 percent gains against Bitcoin which increased by 4 percent on the day.
Yesterday, the volume of Bitcoin remained below $3.5 billion and the daily volume of the entire crypto market hovered around at $9 billion. On August 28, the volume of BTC surpassed $4.5 billion and the volume of the crypto market recovered to $12 billion, demonstrating an obvious increase in demand.
On Binance, the most widely utilized cryptocurrency exchange in the global market, the volume of the Bitcoin-to-USDT (Tether) pair has surpassed $316 million, which it has not seen since July when BTC surpassed $8,000.
Where Will Crypto Market go Next?
Erik Voorhees, the founder and CEO of ShapeShift, said last week that the bear market is not over until it achieves major resistance levels and show stability. But, Voorhees said that it is a viable time to accumulate digital assets in a low price range.
"I don't expect it (bear market) to end soon, although I do think that the rate of collapse has slowed considerably. Generally in these bubbles, after you go through several months of a downtrend you hang out in a range for a while… But I think we are done with a majority of the collapse," Voorhees said in an interview with Ran Neuner on Crypto Trader.
While major cryptocurrencies have been volatile in the past two months, they have not fallen below major support levels. Bitcoin secured $6,000, Bitcoin Cash remained above $500 and Ether did not fall below $250.
Already, cryptocurrencies are starting to recover, potentially to test resistance levels in the $300 billion region. Bitcoin is moving towards the $8,000 resistance level, which if breached would allow the crypto market to experience a short-term rally that could decide the trend of the market throughout 2018.