Interview with Trust Wallet CEO
We sat down with Trust Wallet CEO Viktor Radchenko to talk about his company's combination with Binance and future plans.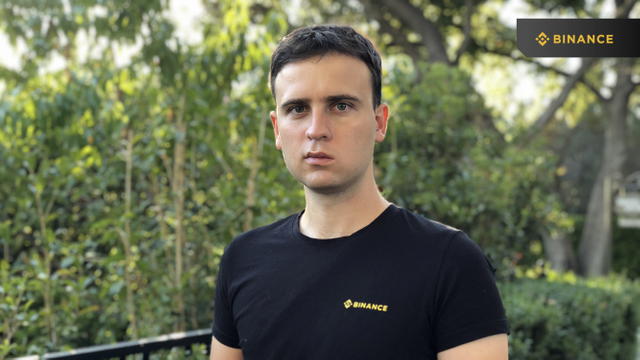 Last July, Binance acquired Trust Wallet, an open-source and secure wallet app with hundreds of thousands of users. In the three months that passed since Trust Wallet joined the Binance ecosystem, the Trust Wallet team has been busy expanding the app's capabilities and working with Binance on leveraging synergy opportunities.
Trust Wallet, which can store all ERC20, ERC223, and ERC721 tokens, has also started supporting cryptocurrencies outside of the Ethereum blockchain, like GoChain (GO), POA Network (POA), Callisto (CLO), Ethereum Classic (ETC), Wanchain (WAN), VeChain (VET), and TRON (TRX). By the end of the year, Trust Wallet is expected to add Bitcoin (BTC), Litecoin (LTC), and Bitcoin Cash (BCC).
We interviewed Viktor Radchenko, the CEO of Trust Wallet, to talk about how the Binance-Trust Wallet union has progressed so far. We're excited to see what Trust Wallet has in store in the future.
First off, how are things going on at Trust Wallet? What has been keeping you and your team busy the past few days?
You would be surprised, but our first UI/UX Designer joined our team this week. I'm happy to work on the overall improvements of the app, like refining the user experience and making the onboarding process easier for new users. We're also thinking hard of creative ways to educate users on freedom of finance and being in charge of your funds and identity.
It's been three months since Trust Wallet became part of the Binance ecosystem. What have been the most significant changes under the Binance-Trust Wallet union?
It's been great to see our open source developers join our team full time, and with the help of Binance, we now have resources to focus on the product itself. Product-wise, we introduced support for more coins and implemented small improvements across the app for stability.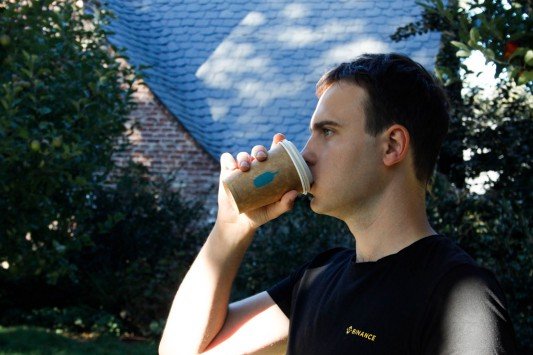 Let's go back a bit and talk about you. What drove you to begin creating Trust Wallet? How long have you been in the crypto scene?
I initially learned about Ethereum early on from a friend on Facebook. Around mid-2017, many beginners entered the crypto world, while I needed an ERC20 wallet where I can store my tokens. But back then, the market mostly offered web solutions that are so complicated, I think you need a PhD degree to learn. I then realized that I needed to create a crypto wallet app for myself to store Ethereum and ERC20 tokens. A month later, I had the basic version of Trust Wallet published on the App Store and open-sourced on GitHub. Since then, I've dedicated myself to making a simple and secure wallet for users.
Going back to when you started last September 2017 with the launch of Trust Wallet for iOS, what would be the greatest achievement of Trust Wallet?
Trust was among the first mobile wallets to bring a Web3 DApp (decentralized app) browser into users' hands. This is a small step for introducing decentralized applications to the masses. Trust is very close to hitting 500,000 installs for both iOS and Android.
And what about the most significant challenges you faced as a team?
You are always faced with challenges if you deal with crypto. One of the main challenges we face as a team is the challenge of building a secure way for users to back up their wallet while keeping it safe from bad actors and memory issues. Internally, we face the challenge of how to write cross-platform code that can be executed on both executed on iOS and Android, because code reusability will allow us to move quickly and write less code.
How was your experience working with Binance the past three months?
It's been great so far. This past week, a lot of things came together — a new designer and blockchain engineer joined our mobile team to focus on shipping a quality product in the months to come. We are in the early days of crypto, and there are many challenges ahead of us to build technology around crypto to make it faster and more reliable, while educating millions of users on the use of crypto. I'm super grateful to work with such amazing people at Binance.
What's in store for Trust Wallet in the next few months?
Our main focus is to bring more blockchains into Trust Wallet. Starting with popular coins such as Bitcoin, Litecoin, Bitcoin Cash, as well as new ones like Binance Chain, EOS, Cardano, NEO. Also, by the first quarter of 2019, we aim to bring the native experience of Binance DEX (decentralized exchange) into Trust Wallet and allow users to quickly swap their tokens inside their mobile phone on the go.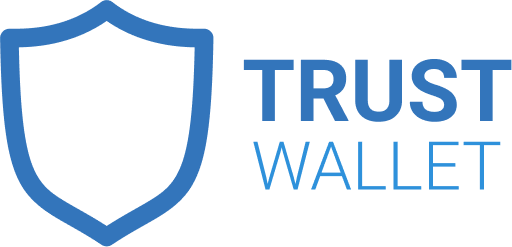 Download Trust Wallet on the Apple App Store and Google Play Store! And follow Trust Wallet on Twitter, Telegram, Facebook, Reddit, and Github to follow along our updates.