Binance Weekly Report | Nov. 29–Dec. 2
On our latest report, we talk about our new Stablecoin Market, new fundraising channels for BCF, global meetups, and more.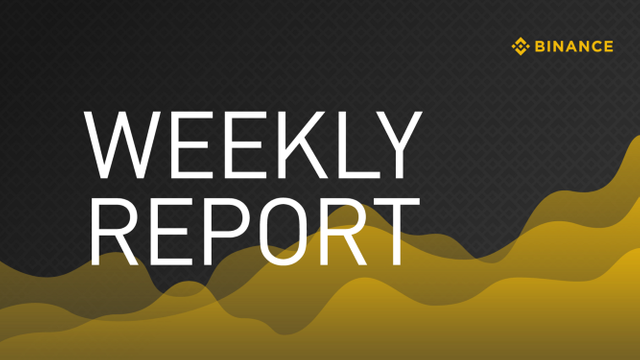 The Binance Weekly Report is a roundup of the latest updates within the Binance ecosystem. We also provide a recap on some of the biggest news in the blockchain world, in the Around the Blockchain Universe segment. See last week's Binance Weekly Report here.
1. Binance launches USDⓈ Markets
Binance added Paxos Standard Token as a quote currency and introduced the new Stablecoin Market. Find out more about these moves here.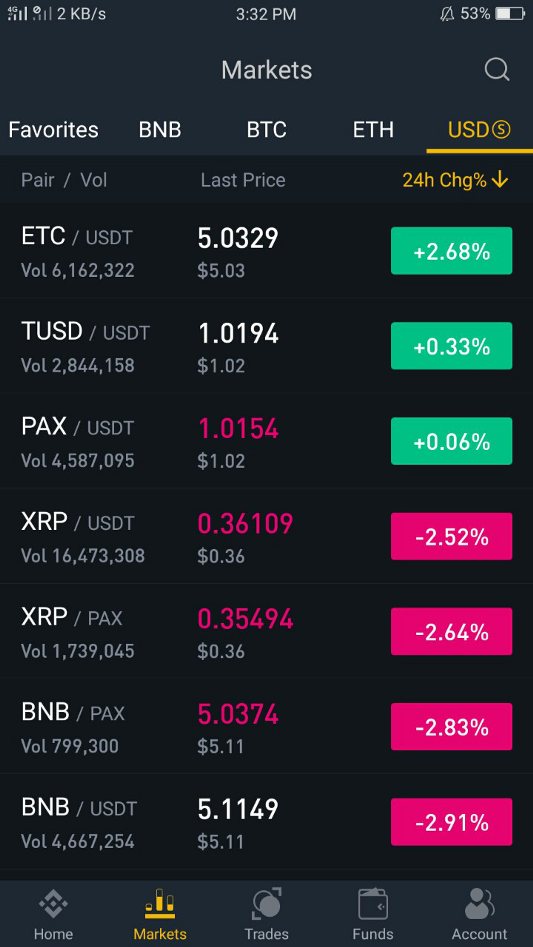 2. First Binance + Trust Wallet meetup
Binance and Trust Wallet launched our first co-branded meetup in Amsterdam on Friday, where participants learned about what's in store for Binance's official crypto wallet app.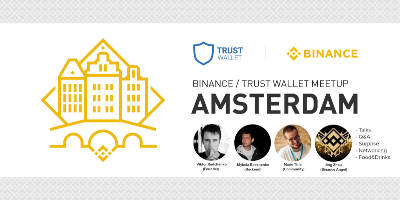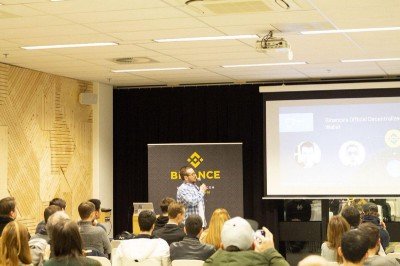 In other meetup news, our Binance Angels in Paris hosted a meetup with business school students at HEC Paris. Our Angels organize a wine & dine on campus every month — see you at the next one!
3. Binance Labs Fireside Chat with Binance Co-Founder He Yi
He Yi, our co-founder and chief marketing officer, was one of two featured speakers on week 7 of the Binance Labs Incubation Program Fireside Chat. He Yi spoke on community-building, branding, hiring and scaling with the eight BUIDLer teams, while co-founder of Electric Capital, Avichal Garg, mentored our BUIDLers on pitching and communicating effectively.
"Your first group of investors are your true believers. They see what's possible and they believe in you." - @avichal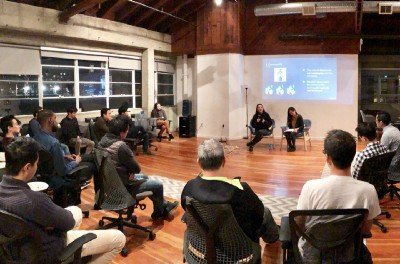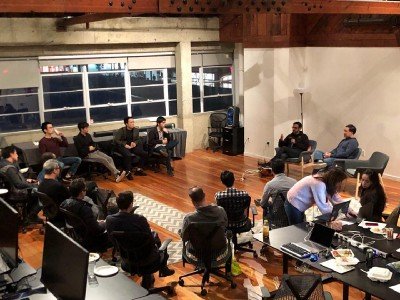 In other news, Binance Labs Director Benjamin Rameau spoke at three events in Seoul: Inside Fintech Conference, Edaily Blockchain Forum, and BUIDL Seoul. Fellow Binance Labs director Ling Zhang attended a Terra Private Roadshow event in Beijing and Shanghai.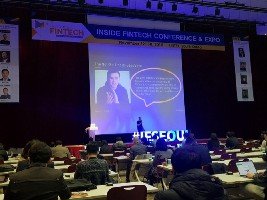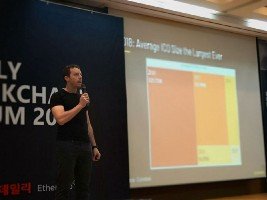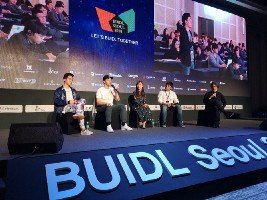 Binance Labs Director Benjamin Rameau at Inside Fintech, Edaily Blockchain Forum, and BUIDL Seoul (top to bottom)
4. More conference appearances for Binance leadership
Binance CFO Wei Zhou spoke at Beyond Blocks in Bangkok, reiterating Binance's focus on building the ecosystem with plans to launch fiat exchanges in Europe, Asia and Africa. Meanwhile, Chief Growth Officer Ted Lin spoke at IIeX in Bangkok and BlockShow in Singapore.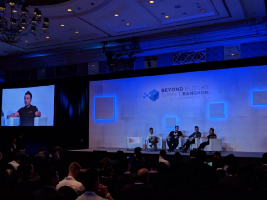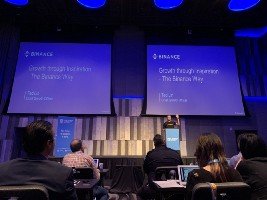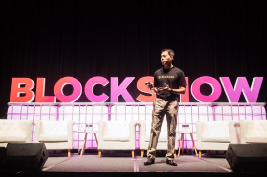 Binance CFO Wei Zhou (top) and CGO Ted Lin (center and bottom)
5. Binance Singapore event
Binance Singapore, the upcoming fiat-to-crypto exchange being formed through a partnership between Binance and Vertex Ventures, held its first networking event with key industry players attending.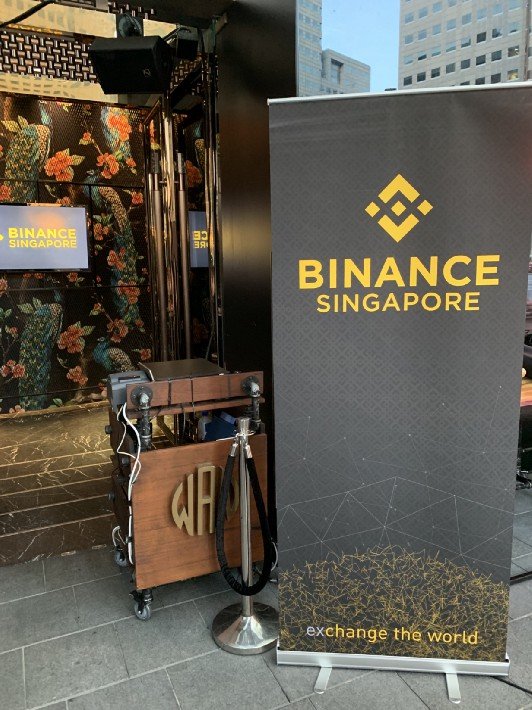 6. New fundraising channels at BCF
Blockchain Charity Foundation launched new fundraising channels for Malta L-Istrina (supporting terminally ill patients and the disabled and disadvantaged demographics) and Uganda Bududa Disaster Relief on its website.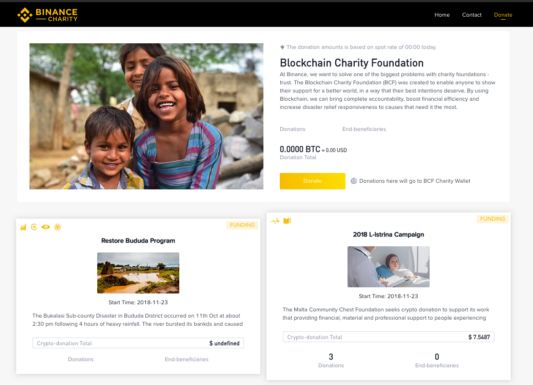 7. Binance Research in Chinese
Binance Research's institution-grade reports are now available in Chinese!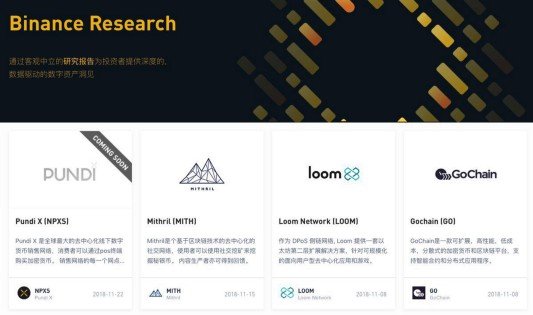 Meanwhile, Binance Info added three more exchanges to its Markets and Trades sections. The platform also added on the platform are 31 new third-party rating reports, bringing the total number of reports to 1,529.
8. Binance Academy's Trezor Wallet promo
Binance Academy is giving away 100 Trezor One Hardware Wallets! Complete the Binance Academy Security Awareness Survey to get a chance to win a wallet. Make sure to follow the instructions at the end of the survey to confirm your entry.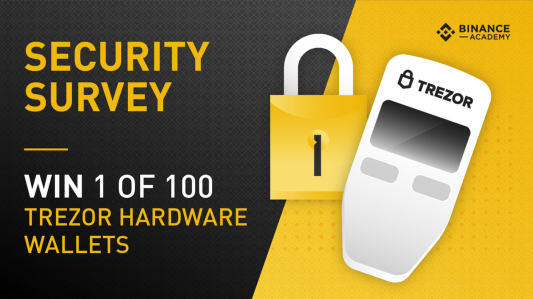 Around the Blockchain Universe
Two blockchain offerings for Amazon. Last week, Amazon introduced a managed blockchain offering on Amazon Web Services, as well as Amazon Quantum Ledger Database, which allows customers to get copies of their blockchain activity logs. (Source: CNBC)
Title issuance on the blockchain. Title insurance company First American launched a shared blockchain system for the title production process, bolstering the use case of blockchain technology for documentation services. (Source: AP)
That's a wrap for last week! Follow us on Twitter, Instagram, and Facebook to stay up-to-date with our latest announcements. Join our official Binance Telegram group to participate in discussions with our users and staff.