Binance Monthly Review — Month 18
This monthly update for Binance covers the period between Dec. 15, 2018, and Jan. 15, 2019.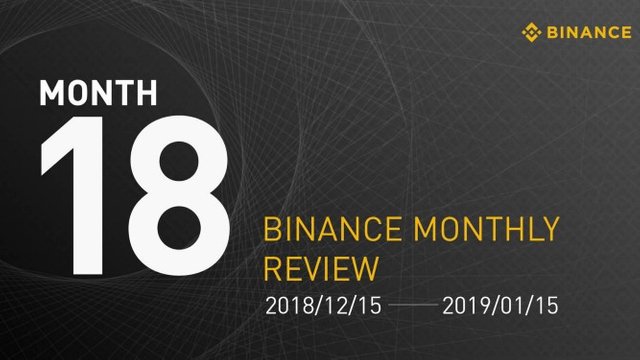 Binance renamed the ETH Trading Market to ALTS Trading Market and added TRX/XRP and XZC/XRP trading pairs with XRP as the quote asset.
We also added six new trading pairs on the Stablecoin (USDⓈ) Market.
We have 151 cryptocurrencies available for trading on Binance, with 406 total trading pairs as of Jan. 15.
Find out more about Binance's latest developments on the Binance Blog!