Binance Monthly Review — Month 16
Binance Monthly Review — Month 16
Check out the biggest developments from Binance, its ecosystem, and the blockchain world between Oct. 15 and Nov. 15!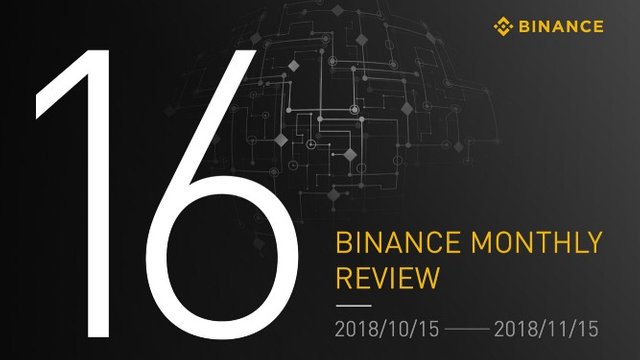 Binance Exchange Updates
New Listings
We supported the Bitcoin Cash hard fork. As a result of the hard fork, we have delisted Bitcoin Cash (BCC) and listed Bitcoin Cash ABC (BCHABC) and Bitcoin Cash SV (BCHSV). For more details on the results of the hard fork and what they mean to your funds, read this.
Aside from the Bitcoin Cash forks, we have three new listings: Decred (DCR), Mithril (MITH), and USD Coin (USDC).
We have ten new trading pairs: DCR/BNB, DCR/BTC, MITH/BNB, MITH/BTC, USDC/BNB, USDC/BTC, BCHABC/BTC, BCHABC/USDT, BCHSV/BTC, and BCHSV/USDT.
These new listings and trading pairs increase the total number of projects available for trading on Binance to 150, with 378 total trading pairs (after removing the trading pairs of BCC/BTC, BCC/ETH, BCC/USDT, and BCC/BNB post-hard fork).
Tech-Related Updates
If you have downloaded the newly-updated Binance app for iOS and/or Android this past month, you'll notice a push notification from us about the system upgrade last November 14. That's because we have added push announcement notifications on the app, allowing us to notify you directly when there's something important that you have to know.
Another nifty feature in the app is the addition of face verification as a security feature. If your phone supports facial recognition, this update improves your app experience and security.
For our Chinese Binancians, we have added a live chat function on the online customer service feature on the app.
During our latest system upgrade, Binance has made various updates to our API, with significant improvements on our trading engine and changes on the trading rules. For a complete list of these changes, head over here.
Binance Ecosystem Updates
We have launched Binance Research. We welcome the newest member of the Binance ecosystem, a provider of institutional-grade reports on various blockchain and cryptocurrency projects. You can now read the reports on GoChain, Loom, and Mithril, with more to come soon.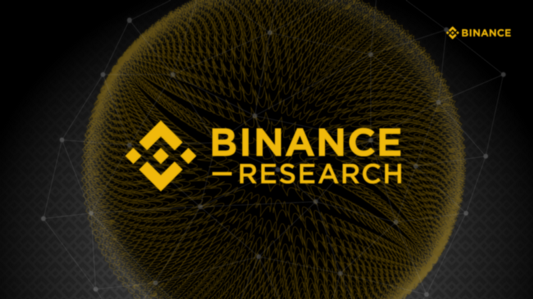 Blockchain Charity Foundation launched a new blockchain donation portal during Binance CEO CZ's speech at the United Nations Office in Geneva, Switzerland. During a speech for the UNCTAD World Investment Forum, CZ revealed that Binance will cover all operational fees for the portal. CZ spoke on how blockchain brings transparency to charity endeavors worldwide.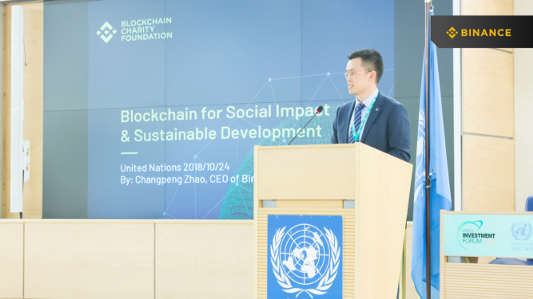 In addition, during the speech, CZ and BCF revealed the results of our disaster relief drive in West Japan. In other news, Mithril's recent listing marks the first instance of a donation to BCF by a newly listed cryptocurrency, following CZ's statement last October about donating all listing fees to charity.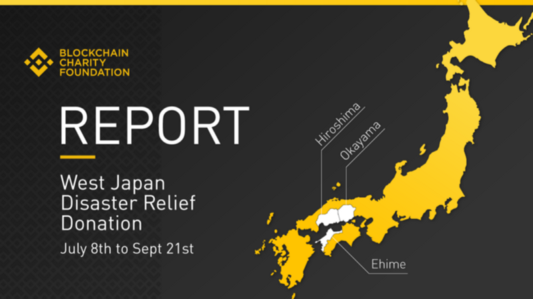 Meanwhile, Binance Exchange unveiled our planned updates for our Corporate Account holders, including support for up to 200 sub-accounts, no-fee transfers between sub-accounts, and more. Read the full details here. For more information on corporate accounts, reach out to us at [email protected].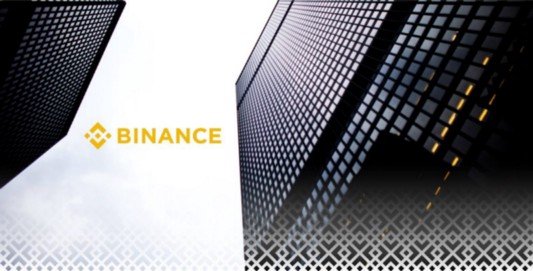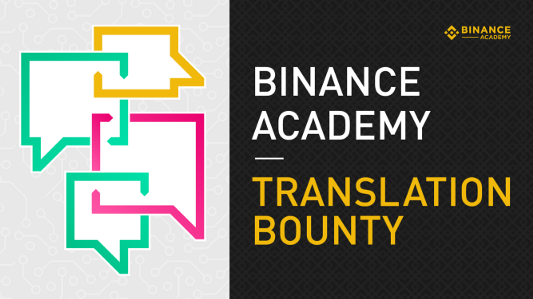 Binance Info further enhanced its features and compilation of reports. You can now see Markets and Trades tabs on each cryptocurrency page on the website, as well as a new Team Updates section to track the latest team changes for each project. The platform now hosts 1,408 reports from third-party sources, including 52 just last week and 105 during the past month.

Trust Wallet has made great strides since joining the Binance ecosystem. The app has started beta testing on iOS for supporting Bitcoin (BTC). It has also added support for Tron (TRX) blockchain, adding to its support of Ethereum (ETH), GoChain (GO), POA Network (POA), Callisto (CLO), Ethereum Classic (ETC), Wanchain (WAN) and VeChain (VET). In addition, the app now shows your crypto asset's fiat value in more than 150 currencies, significantly higher than the previous 30+.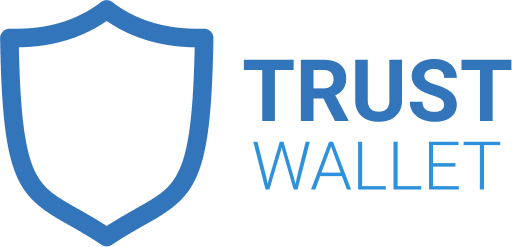 Binance Labs shared the latest updates from the first season of its Incubation Program, with participation from 8 BUIDLer teams, 10 mentors, and 20+ guest speakers, including CZ, Trust Wallet CEO Viktor Radchenko, Will Warren from 0x protocol, and more.

Binance Online Activities
We have completed our 5th quarterly burn of Binance Coins. For the recently concluded quarter, the first one after a full year of operations, we burned 1,643,985.16 BNB, or roughly US$17,000,000. In case you want to learn more about how coin burns work, watch this video: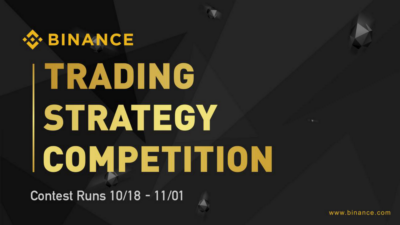 Another promo we launched is the #UseBNB challenge, where our Binancians are encouraged to make a video of how they use Binance Coin in everyday life, beyond trading.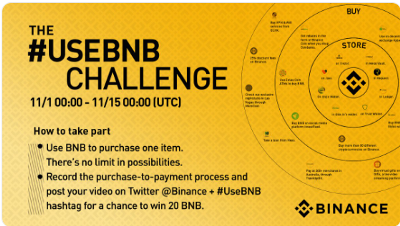 Speaking of #UseBNB, here's a nifty guide on where you can use BNB in everyday life. We're working on expanding this list further, so stay tuned for our updates.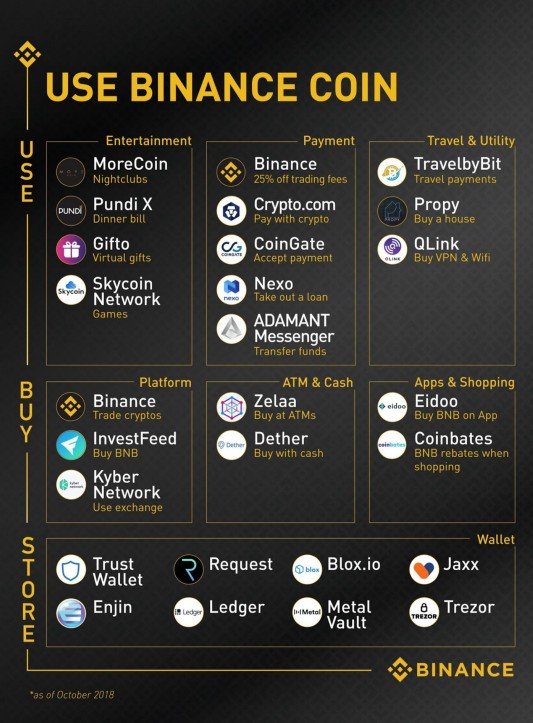 Binance Academy gave away three Binance-branded Ledger Nano S crypto wallets, as part of a #BinanceAcademySlogan contest for security slogans.
Binance completed the distribution of certain tokens for October. This includes NeoGas (GAS) for NEO holders, Ontology Gas (ONG) for Ontology (ONT) holders, VTHO for VeChain (VET) holders, and Pundi X (NPXS) tokens.
We have also completed mainnet swaps for CyberMiles (CMT) and Aion(AION).
Binance Speaking Engagements
CZ gave a keynote presentation at the UNCTAD World Investment Forum, held at the United Nations Office in Geneva, Switzerland. In front of more than 700 forum attendees, including representatives from the European Union, UNICEF, and various companies and government agencies, he spoke about how blockchain makes charity more transparent. Head of Blockchain Charity Foundation and UNIDO Goodwill Ambassador Helen Hai also spoke at WIF at the UNRISD Seminar on Blockchain for Inclusive and Sustainable Development.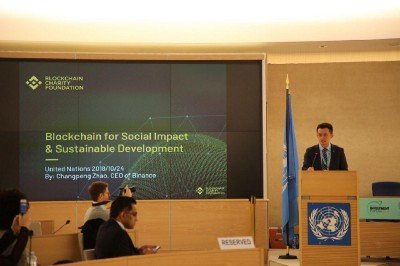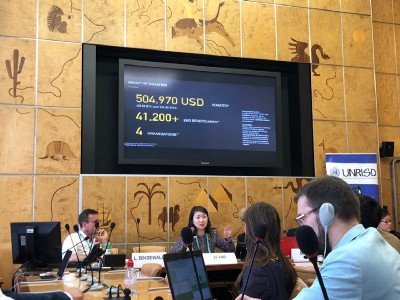 CZ also spoke at the 18th Forbes Global CEO Conference, explaining how blockchain companies are changing the nature of business and appealing for more people to join the blockchain industry.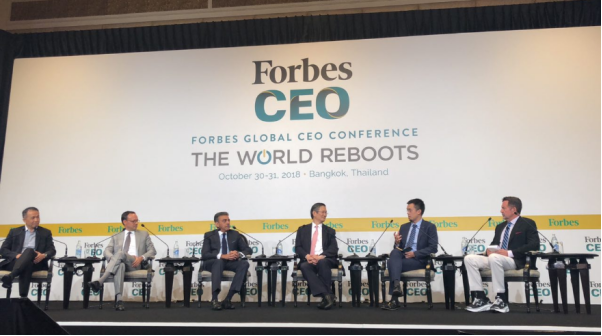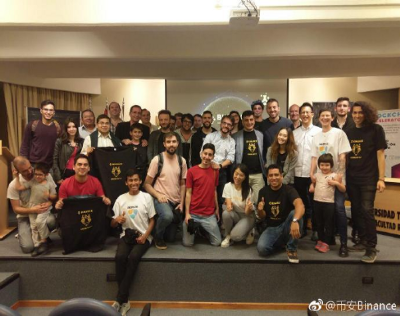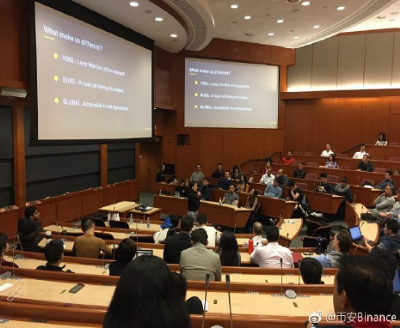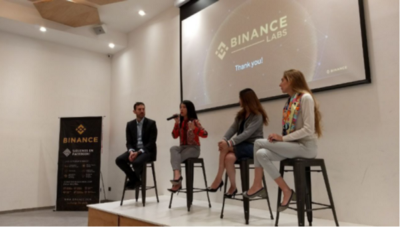 Binance Chief Growth Officer Ted Lin spoke at Web Summit about how Binance came to be, the role of regulations, and how we're working to increase global crypto adoption and education.
Ted also spoke at Jersey Tech Week, along with Stephen Stonberg. They spoke on our global outlook, why we chose Jersey as a fiat-crypto exchange base, and plans for growing the ecosystem through Binance Jersey.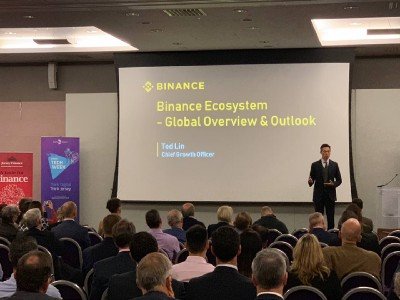 BCF won CSR of the Year award during the Malta Blockchain Summit. Binance CFO Wei Zhou attended the summit and served as a distinguished guest speaker, delivering a speech on the importance and challenges of the token economy.
Binance Malta COO Mariana Gospodinova was on stage at Webrazzi Summit in Turkey and Crypto Coinference in Italy, speaking about upcoming fiat-crypto exchanges, the underlying regulatory framework, and opportunities presented by adding fiat gateways to crypto exchanges.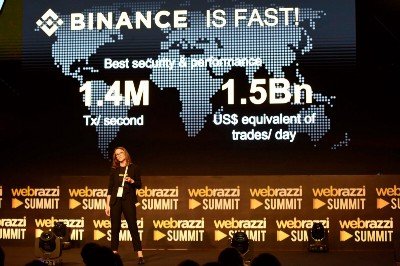 Binance Labs Director Benjamin Rameau spoke about blockchain startups and investment strategy during Hong Kong Fintech Week.

Binance Labs Director Ling Zhang spoke at Women on the Block Asia about blockchain startups and participated in the case for female founders panel.
"Gaming is expected to be one of the areas where massive adoption of crypto happens." Ling Zhang also spoke at Casual Connect Asia.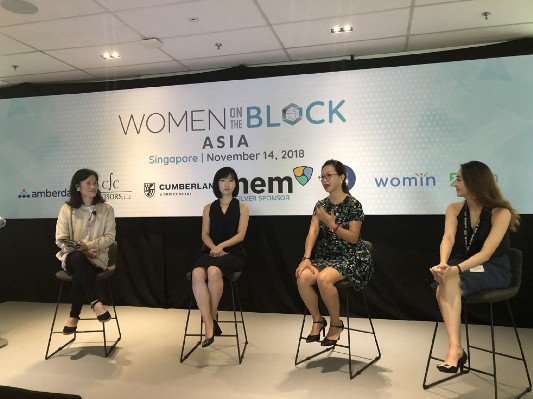 Binance Global Partnerships
Binance announced a partnership with Chainalysis, a provider of cryptocurrency compliance and investigation solutions, to combat money laundering in cryptocurrency transactions.
Our partner exchange Binance.co.ug went live.
Binance also accepted a strategic investment from Vertex Ventures, a leading venture capital network backed by LPs like Temasek Holdings. This partnership paves the way for the further development of the upcoming Binance Singapore.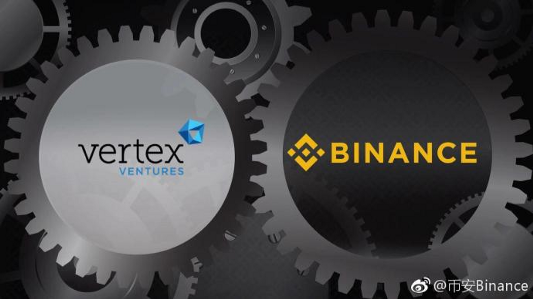 Binance Global Community Meetups
Chengdu, China — October 21, 2018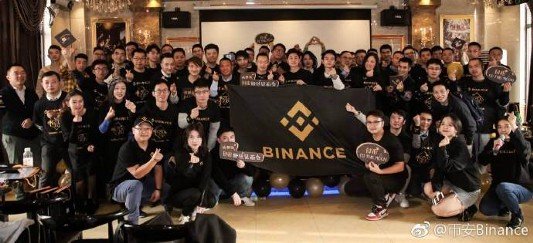 Columbia University, US— October 27, 2018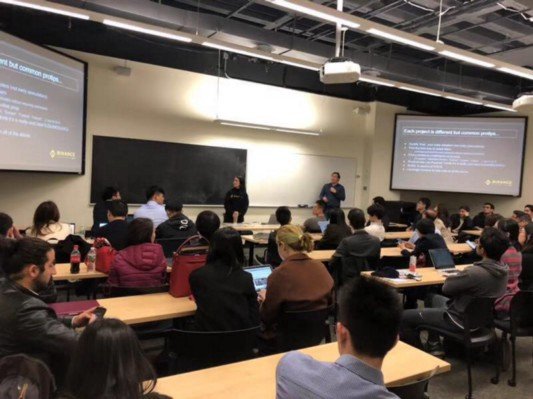 Shenzhen, China — October 27, 2018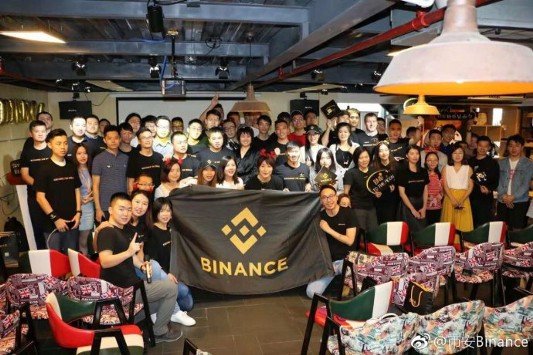 Genova, Italy — October 27, 2018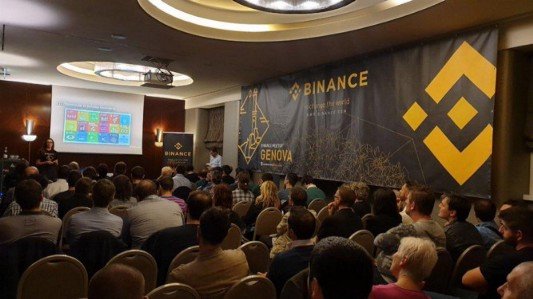 Harvard Business School, US — October 28, 2018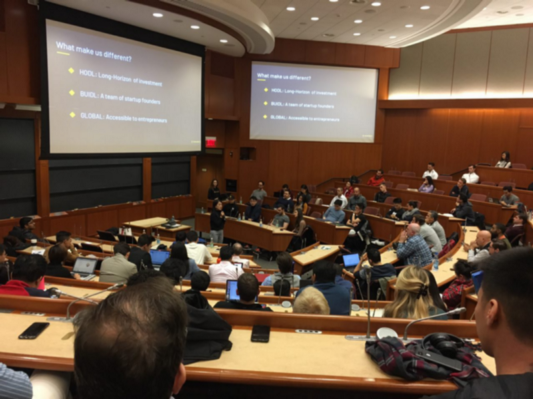 Cordoba, Argentina — October 31, 2018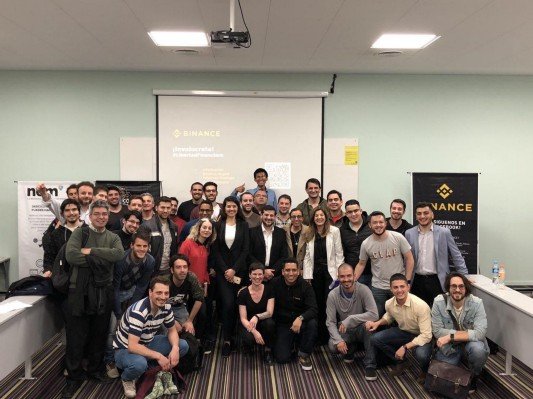 Saigon, Vietnam — October 31, 2018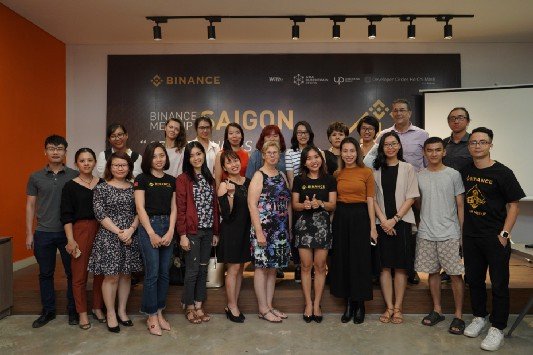 Buenos Aires, Argentina — November 2, 2018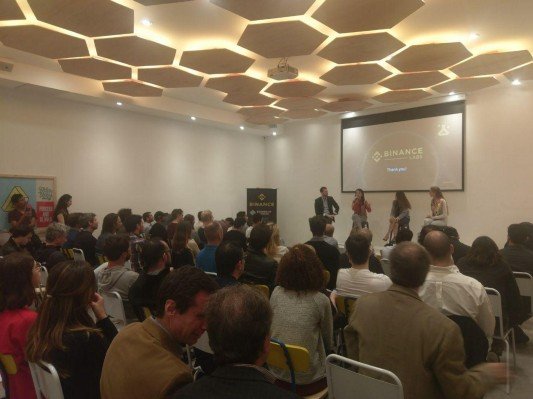 Prague, Czech Republic — November 2, 2018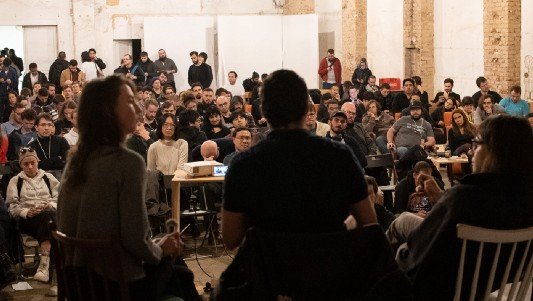 Watch out for more Binance meetups in many cities, including Seoul (November 16), Saigon (November 17), Manila (November 23), Delhi (November 24), Milan (December 3), and more!
The Bigger Picture
The progress of blockchain is taking place all over the world, whether within Binance or beyond. In this new section of the monthly update, we highlight Binance coverage on reputable media outlets, as well as notable blockchain developments.
Blockchain Charity Foundation's newly launched blockchain-based donation portal shows Binance's commitment to transparency in philanthropy. CZ and UNIDO Goodwill Ambassador/BCF Head Helen Hai detailed how blockchain makes donations more efficient during the UNCTAD World Investment Forum. Source: Forbes.
Speaking of CZ, watch his interview on CNBC's Crypto Trader. Source: CNBC