Binance Info Launches Gold Label Project
We are setting the industry standard for comprehensive, accurate information on crypto projects, with Binance Info's new Gold Label Project.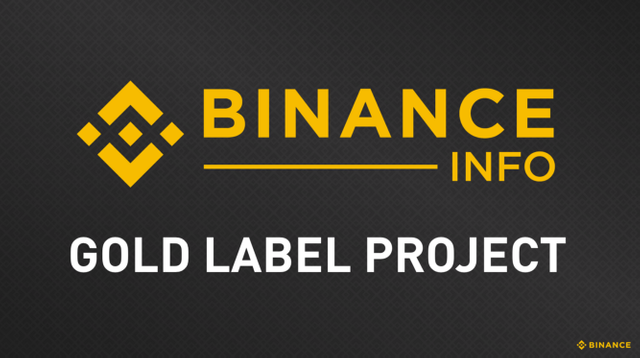 Today, we're excited to introduce the Binance Info Gold Label Project. The purpose of the Gold Label Project is to help ensure users obtain timely updates on crypto projects, as well as trustworthy, accurate, and comprehensive information.
Why is Binance Info Launching This Project?
The blockchain industry is in its infancy, with many projects rapidly developing. However, we still see some polarization between good and bad projects, as well as issues in transparency. For example, more than one-fifth of all tokens have daily trading volumes volume below US$100, yet many projects simply never disclose this information.
The Binance Info Gold Label Project aims to protect the blockchain community by encouraging projects themselves to update and maintain project-related information, alleviating the risk from information asymmetry. Gold label badges will be given to projects that keep blockchain enthusiasts informed and updated.
Binance Info has initiated the first round of invitations for 100 top crypto projects to join the Gold Label Project. Submit an application to be considered.
As an information platform for crypto assets, to date, Binance Info has listed more than 1,200 coins and tokens, as well as more than 1,500 pieces of third party project rating reports. Binance Info provides real-time market data, news, and project analysis, offering trustworthy and actionable information for users. As the largest cryptocurrency exchange by trade volume, Binancehas now 10 million users and is known globally for its authenticity and a high standard for quality. A Gold Label from Binance Info is a significant recognition and sign of verification.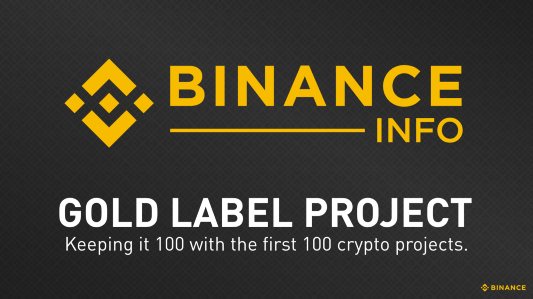 Gold Label Project 101
The Gold Label Project has a rigorous verification process and maintenance strategy. All information on Binance Info for projects that receive a Gold Label — especially the types of information that is constantly changing — are updated and maintained by the projects on a regular basis. Moreover, the newly added Team, VC (venture capital), and ICO info sections will present each project in a more holistic light.
Gold Label verification will be tested by all users on Binance Info. As an open information platform, Binance Info allows users to participate in the editing of all presented information, and if a Gold Label project fails to keep up its responsibility of keeping users informed, Binance Info will take back the project's Label.
Projects that are granted a Gold Label verification will receive support on the the following:
Community: Reaching the 10 million users of Binance
Branding: Industry recognition in Binance Info's vast network
Transparency: A special channel to share project progress and updates to millions of the blockchain community
Honor: Receiving a Binance Info Gold Label for eliminating false information and protecting the blockchain community.
"We welcome more projects to join our Gold Label Project. The Gold Label is not just about honor and recognition. We hope this project can promote transparency in information, raise the industry standard for quality of information, and help the blockchain space to mature," said Head of Binance Info Rock He. "We believe in the power of community and in the choice of users. The trustworthiness of the Gold Label comes from the users."
Apply to participate in the Gold Label Project here.
For more information on Binance Info, visit: https://info.binance.com/