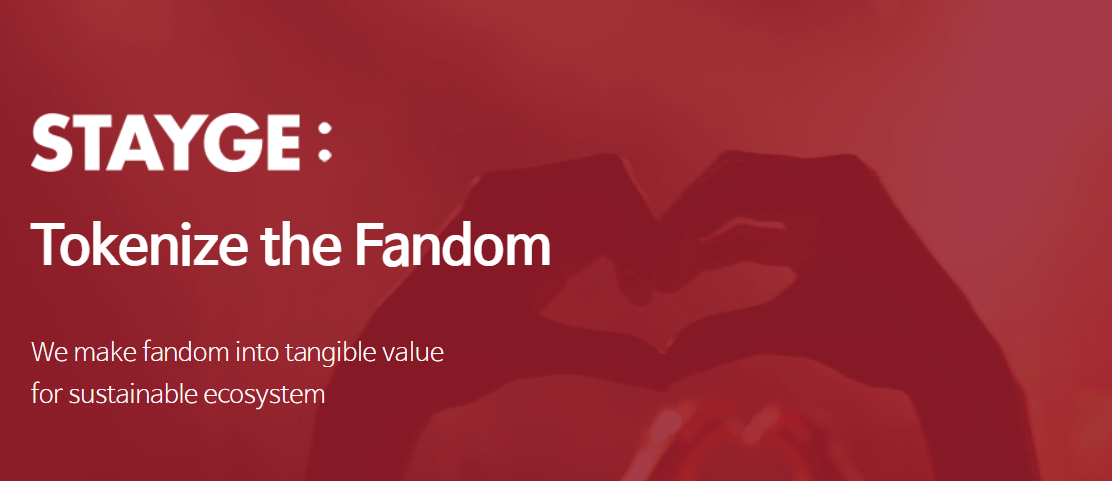 At a Glance
STAYGE Network is an artist-fan ecosystem, tokenizing the true foundation of the entertainment industry, fandom. STAYGE aims to revolutionize and disrupt the industry by converting fan influence and contribution into tangible value, incentivized by its proprietary Delegated Proof of Contribution consensus algorithm. STAYGE will address a few fundamental problems in the traditional entertainment market, from absence of reward system for fans, fragmented services throughout the industry, lack of sustainable fan marketing tools, and effective means to raise funds for artists. STAYGE will leverage its entertainment industry experience and connections, starting from K-POP artists and expand to actors, celebrities, sports stars or teams, models, influencers and content brands. Ultimately creating a healthy and sustainable ecosystem that compensates fair rewards for fan activities, interconnects industry services via cryptocurrency, and as means to crowdfund for artists and producers.
Dual Token Model
STAYGE at its core has two types of cryptocurrencies, STAYGE Coin (STG) and Community Activity Token (ACT).
STG tokens will be like any other cryptocurrencies traded on exchanges. STG tokens have a few utility roles within the STAYGE network, they can be paid as fees for validation services by delegate nodes, they can be used for staking in consensus decision making, they can be used as intermediary tokens to value swap with other blockchains, they can be used to purchase ACT tokens or redeemed by ACT tokens. STG tokens will eventually migrate to native coins upon mainnet launch.
ACT tokens are essentially rewards for activities and contributions within STAYGE communities. ACT tokens are issued to community members for a wide variety of social activities. These can be in the form of content creation and engagement, sharing posts, voting, referrals programs etc. If you're contributing value to the community, you will receive fair compensation.
Issuance of ACT tokens take into account, impact of fan activities, fandom size and STG price. The rate at which ACT tokens inflate is designed to change regularly and always in a downward direction, as the community activities level rise. The rate of decrease will be similar to that of a logarithmic curve, effectively controlling ACT total issuance.
STG and ACT tokens are two way convertible. The conversion rate is influenced by Artist Contribution and Community Activity. For complete calculation please visit White Paper - page 20
Delegated Proof of Contribution
STAYGE Network utilises DPOC (Delegated Proof of Contribution) consensus algorithm, similar to Proof of Importance used by NEM but also factor in data storage contribution and contributions in the artist-fan community. Below is a short summary and idea of how DPOC will work but the exact information is not disclosed.
A fan is using the STAYGE Network. 10% of his current unvested amount of STG become vested each day. He needs to meet the minimum required amount of vested coins to start harvesting. DPOC rewards the fan who makes transactions and contributions with other fans in the community in the network, and also by granting incentives for the fan if he contributes their data storage. There will be an algorithm that calculates the score based on these factors, encouraging fans to make substantial contributions to the blockchain network to get incentives, benefiting the artists and fans, building a meaningful relationship.
Use Cases and Applications
Stayge painted a few real-life applications and services starting from pg.22 of their whitepaper. This includes a wide variety of solutions tailored for the entertainment market that are non-existent currently.
Fan Communities
Fan community is the fundamental building block of the STAYGE Network. Communities will go through verification processes similar to that of Twitter verified accounts, to prevent squatting.


Goods Market Example
STAYGE will provide an all-in-one goods market solution. Goods within the market are priced in STG and ACT, making cross-border payments hassle free. STAYGE will also provide a safe home for 'prosumers' who supply unofficial goods supply with a legal regulatory framework in place. Fans can shop around and purchase products of the artists they support.


Ticketing Service Example
Another common problem in the entertainment industry, market distortions caused by illegal brokers. These brokers secure tickets early and resell them for profit. With STAYGE, it is possible to distinquish real fans from brokers, limiting purchase quantity from broker wallets, giving higher priority to purchase for real fans.


Crowdfunding Example
Traditional startups feel the pain in going through VC funding, spending unnecessary efforts writing pitch decks and meaningless projection numbers, rather than spending time on the project itself. Crowdfunding for artists is made possible with STAYGE, and fans can even propose an idea and raise capital for producers to realize their ideas.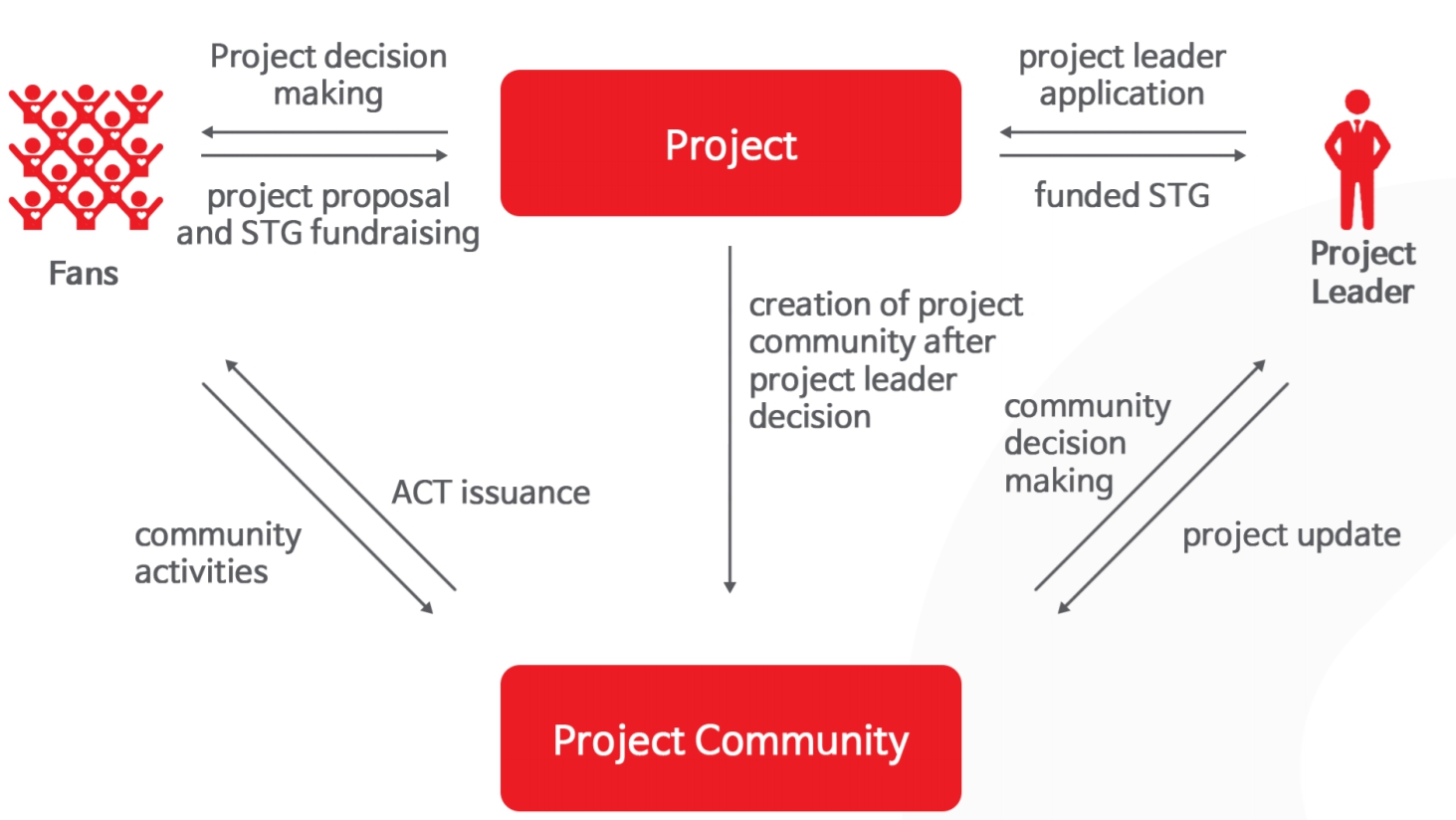 Business Platform Example
Artists usually seek income upfront while business owners want to make payments once revenues have incurred. STAYGE aims to provide a business platform through the use of smart contracts, to satisfy both artists and businesses, with a secure and transparent cost settlement platform.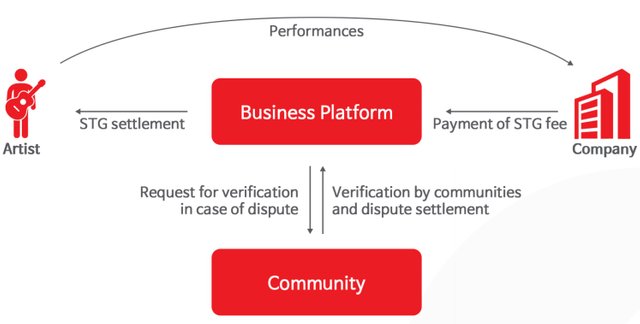 Team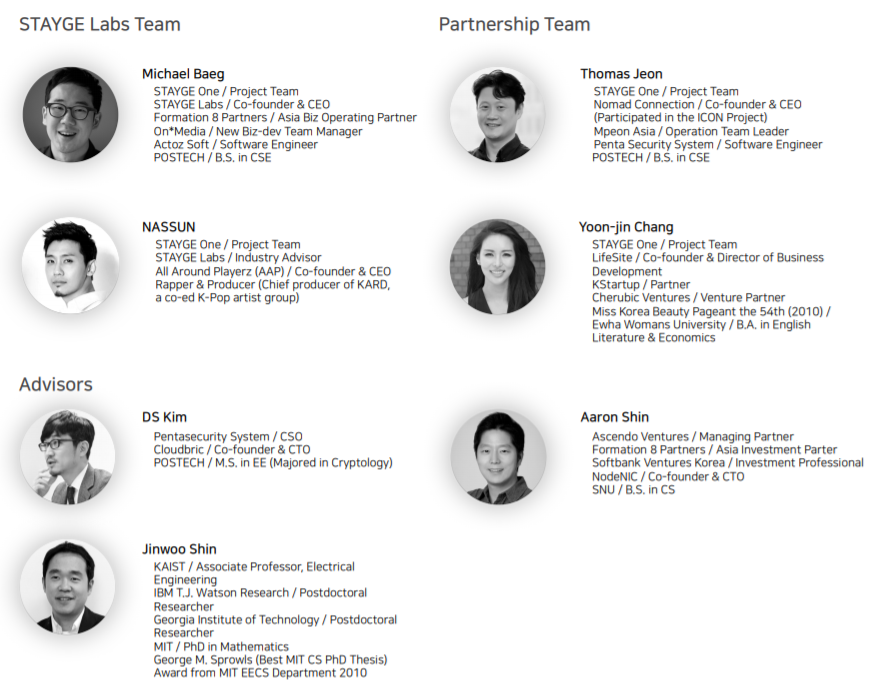 There are currently 4 developers working on this project. The developers are from Pohang University of Science and Technology, possessing experiences in large-scale production services. Combining their deep understanding and experience of both IT and entertainment industry, the team is confident to deliver the STAYGE network. It is also worth noting that their co-founder Nassun, is a rapper and has been in the entertainment industry and the CEO of the record crew All Around Playerz.
STAYGE will also receive fullest supports from the 'Deblock Accelerator Program', a blockchain professional accelerator set up by ICON Foundation and AD4th.
Useful Reading & Links
Community
Author: Yi Jie
On Telegram: @OracleYJ
Co-author: 2infiniti
On Telegram: @msg2infiniti