It's About To BLOW UP!!!
...
First of all, Golem is a project with extremely high ambitions! I recommend that you search on youtube for more information about the fundamentals and the long term vision. Now, when it comes to price path and the technical analysis, I've been waiting for this one to pop for a while. I will present three reasons why there's a very high chance that it will take off in the nearest future.
1. Correction completed!
I believe we've completed an ABC correction, or at least we're in the very end of it. That means you need to set your buy orders before it takes off. Now I'm not a financial advisor but I'm gonna add some more coins here.
2. Crossing moving averages
The light blue and purple line are the 200 and 50 moving averages. We've seen a big price jump before when the price has crossed both lines from under. This could very well happen again soon as the price is below both lines.
3. Decreasing volume
The volume is decreasing and we've gotten rid of many sellers. Very likely that the price will take off as a new impulse starts.
Conclusion?
Set wide buy orders both under and above current price.
Don't go all in on one coin.
Have patience if the correction is not fully over.
We're entering a 3rd Elliott Wave which means big price jump. Don't be too quick to sell.
Investment summary:
⭐⭐⭐⭐ ⭐ 5 out of 5 stars on this investment
🤑 Short Term Target at 0.000234 BTC
💲 Potential profit 385%!
🚀 Long Term Target at 0.000325 BTC
💲 Potential profit 572%!
I hope you guys like the content I'm putting out. I want to evolve and would like to know if there's anything I can do better to serve you. Any suggestions on coins or more fundamental analyses? I wanna hear your thoughts steemians!
Follow me on Twitter and turn on notifications to get instant updates at http://www.twitter.com/benkalashnikov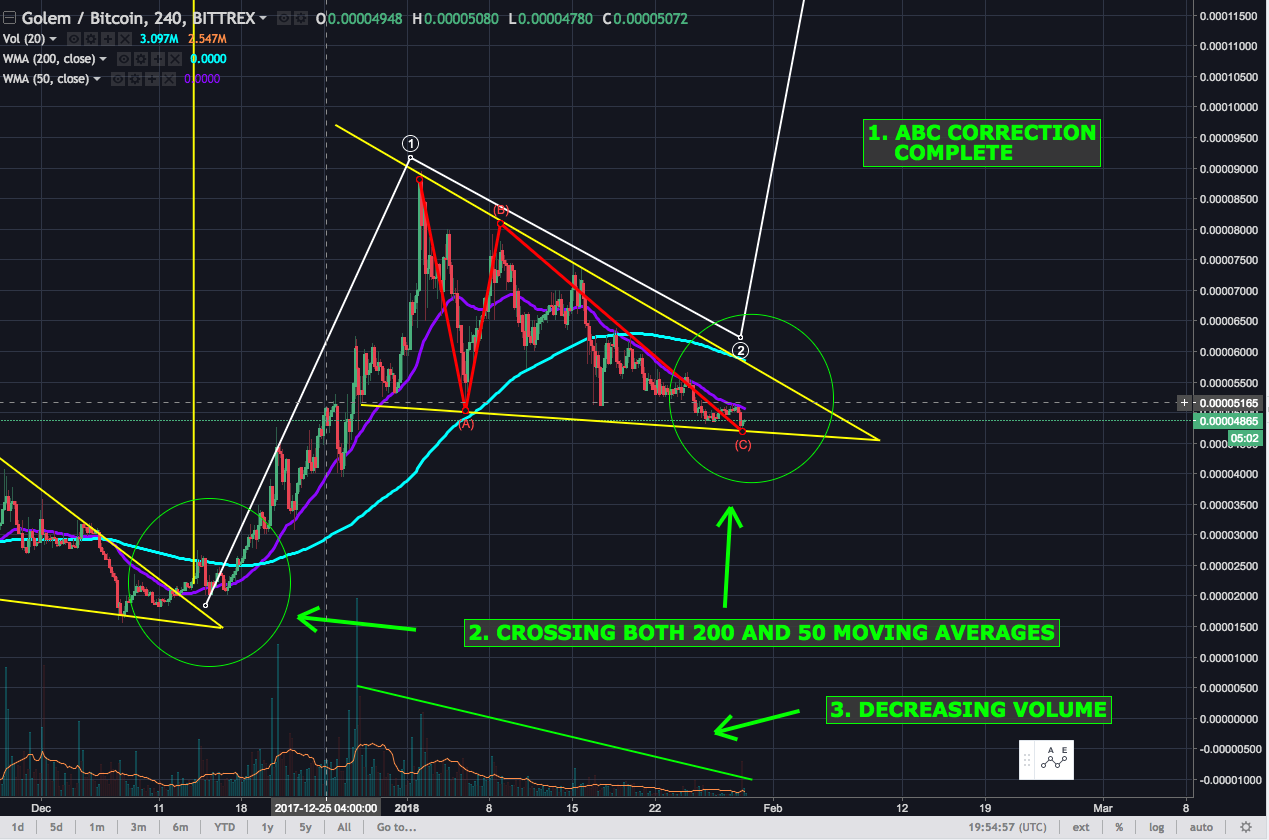 Big picture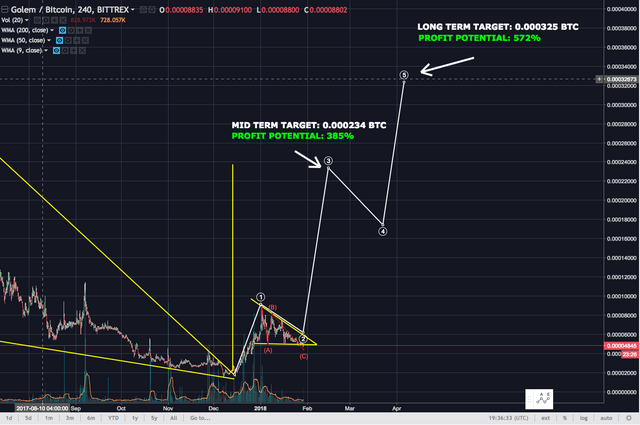 Disclaimer:
I'm not a financial advisor and these are only my opinions. I don't take any responsibility for any investments that you make based on my analysis.