As of Saturday, July 8, the vast majority of the top cryptocurrency 100 Coinmarketcap rankings are in the "red zone". In particular, the fall in price as Bitcoin, and absolutely all the most liquid alt-coins for the last day: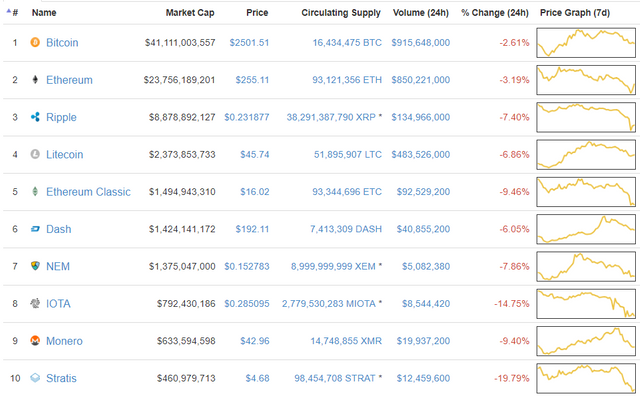 In this case, it is noteworthy that the daily volume of trading cryptocurrency Ethereum have a slightly inferior same indicator of the first digital currency.
At present, the total volume of capitalization cryptocurrency market is $ 93.9 billion dominance index Bitcoin -. 43.8%.
Recall that in recent cryptocurrency Ethereum held the championship on the daily trading volume and for a while, its price was in the region of 400$
---
Best,