What It Takes To Be The Best Crypto Community?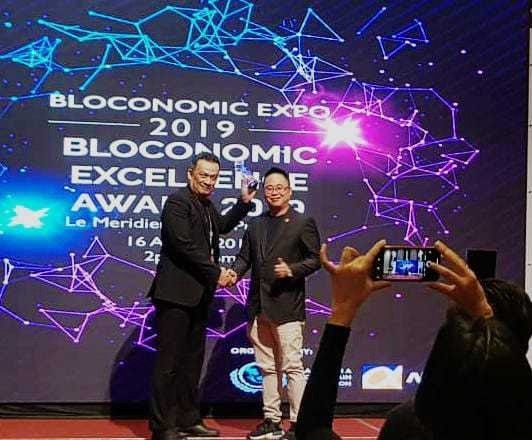 Beldex was at the Bloconomic Expo, 2019, held on the 15th and 16th of August. As many of you are aware, the Expo is the destination for budding blockchain entrepreneurs to share their innovations and experiments with the blockchain/crypto communities at large. Every year, the event is graced by blockchain thought leaders, investors, government officials, regulators, delegates, and representatives from various governments around the world; professors and researchers from universities; blockchain companies, blockchain enthusiasts and many more. This diverse crowd from many walks of life has one motive - to find an economically, and financially stable realistic use-case of the blockchain that benefits everyone.
Beldex has leveraged the blockchain technology by developing its own coin and an ecosystem that integrates privacy. It is arguably the most sought after use-case now, when major exchanges are reporting data hacks and thefts. The crypto communities do not want to face banking issues, instead, they seek financial freedom. Our idea of an exchange that capitalized on the opportunity to provide a platform promoting anonymity resonated with the contemporary market sentiment.
Since our inception in 2017, our community has vastly grown. We now have members from the Asia-Pacific, Middle East, Europe and recently from Africa. We have stayed loyal to our community by delivering on our promises, even though we may face uncommon delays sometimes. The Beldex community is slowly spreading across the Atlantic, reaching as far as the western coast of the Americas. This is of significance considering the fact that we were recognized as 'The Best Crypto Community' at the Bloconomic Expo 2019, at LeMeridian Putrajaya, Malaysia.
It was another milestone in our journey as our Chairman, Mr. Afanddy Bin Hushni, received the award from Mr. Dato Rayson Wang, President of Malaysia Blockchain Association. The occasion was dignified by the presence of Mr. Datuk Mohd Redzuan Md Yusof, Malaysian Minister of Entrepreneur Development. We accredit this accomplishment to no one other than our community.
So, what does it entail to be the best crypto community?
1. We take care of each other
Reliability is one reason why we continue to thrive despite the odds. We help each other remove the obstacles that hinder us from moving forward. During testing times, the community has always come together, offering their support to us, while we have never failed to respond to their concerns.
2. We are committed to our mission
We envision to construct a globally connected platform, that is both secure to use and doesn't infringe upon the rights of the user. We and our community understand that such a system that implements privacy and security is the one that will survive in the long run.
3. We Believe
Believing is half the execution. We believe in our cause of developing an exchange that offers privacy by default and not as an option. Our community trusts us to keep our word while we trust in their constant support and without trust, the entire framework upon which communities are built, falls apart.
Stay with us to know our latest updates @beldexadmin