The Flawless Style of Vitalik Buterin
The Flawless Style of Vitalik Buterin
To distract us from the uncertainty of the Bitcoin/Bitcoin Cash fork we decided for a moment of comedy.
Vitalik Buterin is polarizing figure in the Cryptoworld. Bitcoin maximalists and Ethereum FUD spreaders are unimpressed or downright resentful of the Ethereum WizKid. Everyone else, however, seems to view him with admiration and respect due to his transparency, humility, and breadth of knowledge. This has led some to dub him the patron Saint of Lambos:

However as I have read about Buterin and the blockchain he is building, he has gained my respect for a totally different reason: his impeccable, eccentric style. While Steve Jobs was known for his signature black mock turtlenecks and Abraham Lincoln was known for his tophat, the founder of Ethereum has his own distinctive style. Let's look at a few examples:
Self-deprecation and "knowing thyself"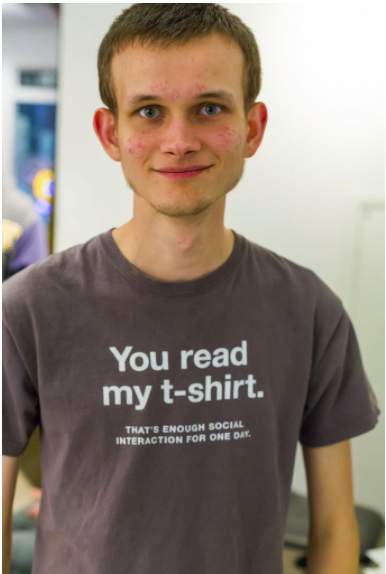 While others go business casual as a conference presenter, Vitalik does what he wants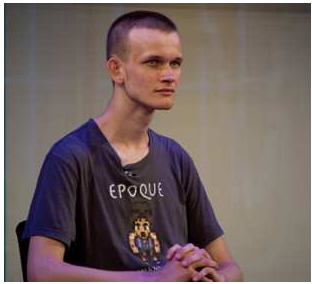 No one can resist a good Futurama t-shirt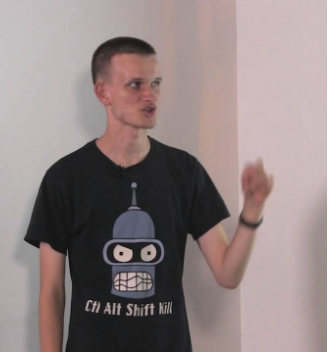 Nothing screams "World Changing Technology" like a boxing panda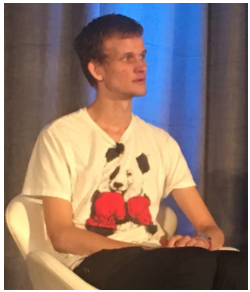 Pay attention long enough and you'll notice he wears a lot of unicorns and rainbows. Not just on his shirts but also on his watches and stickers on his computer.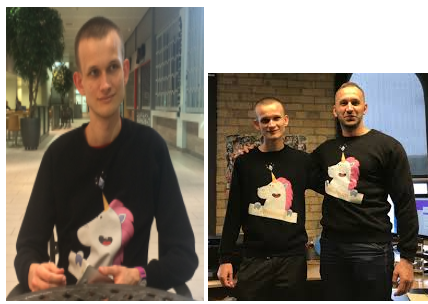 Laptop with stickers for DogeCoin, OmiseGo, two Ethereum unicorns, and others.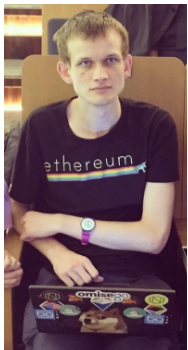 The classic Ethereum Unicorn and Rainbow shirt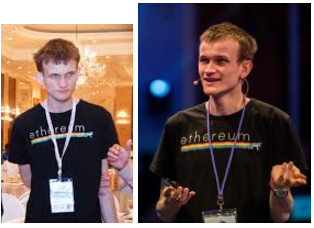 I'm not sure if his spirit animal is a rainbow emitting unicorn or a boxing kitten, perhaps both.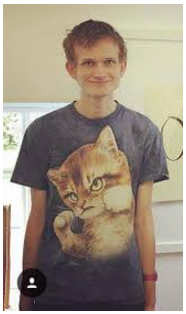 Vitalik has made clear in public comments and twitter posts that the ETH/ETC fork is behind him. This shirt perhaps references that.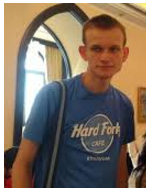 Finally, no tech maven can resist the power of a good Nyan Cat shirt.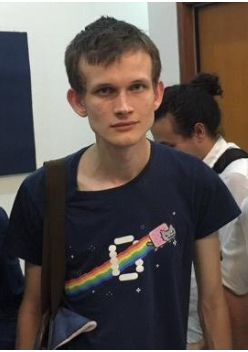 It's too soon to tell but Vitalik has the potential to be held in the same esteem as Bill Gates, Steve Jobs, and Elon Musk. If it counts for anything, Vitalik's persona, combined with his tech accomplishments, will help him fit nicely in this group.
Tip Jar
Bitcoin - 1CFSxj1dy4a9B4ZYwvDmdds8zB3unNSW2t
Litecoin - LZxBp3QAZ2SDheN8FaRVHg4nuWPnWAQSdP
Ethereum - 0x009561fC7CF8656c53EB0874c601DC359E40f76f
NEO - ANwvg4giWPxrZeJtR3ro9TJf4dUHk5wjKe
Dash - XkAGSD83Mb9TD4whTeJ6SQawBh56WjwUEM
Ripple - rEfV4j3Jhzj1BW8948ePHTPEnqCf9cxt7w
IOTA - YMPFQWXQYHT9DDJVGDGY9SNCSB9F999UDAVWLGXGEIBPHUXJYHQDVWMFFWCTSUTMIUDFNQIBUTQUJGSWZCKMHUOKTB