Balake's Bets- Current Crypto Action 2.7.18
Let's take a look at the action in the Cryptoshpere today in another rendition of Balake's Bets!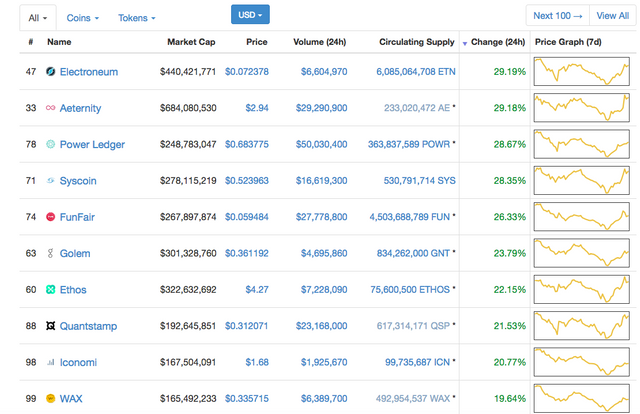 Above is your top 10 movers from today from a % change (24h) standpoint. Really excited to see FUN in the mix here. I believe this team is going to revolutionize the gaming industry https://funfair.io/
What do you all think of the top ten today and the market in general?

Legal Disclaimer: This is only my opinion, make of it what you wish. This means that it's not advice or a recommendation to either buy or sell anything! It's only meant for use for entertainment purposes. Do your own research!