Signatum (SIGT) has been around since July 18, 2017 and development is quickly moving forward. It's currently sitting at a market cap of $4.4 million USD with 120 million supply and proof of work; 137 million being the maximum amount of coins available during the proof of work phase.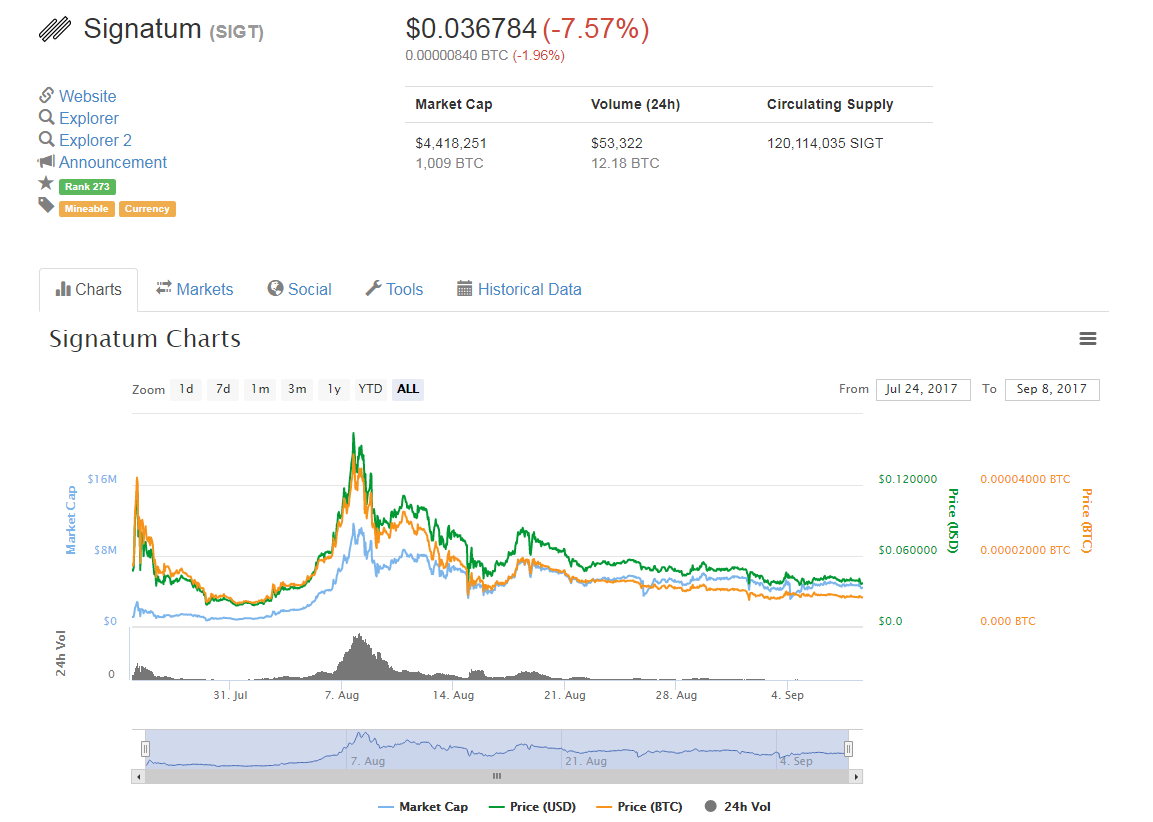 Signatum is a security coin where transactions pass through the TOR network; this protects against IP address tracking. Your IP addresses can help malicious actors find you or your computer. For IP address Geo Location, go to https://www.iplocation.net/. Also, Signatum has no DevFee which helps prevent the pump and dump mentality of other ICOs where Devs give ideas, collect the money, and leave without producing anything of any value.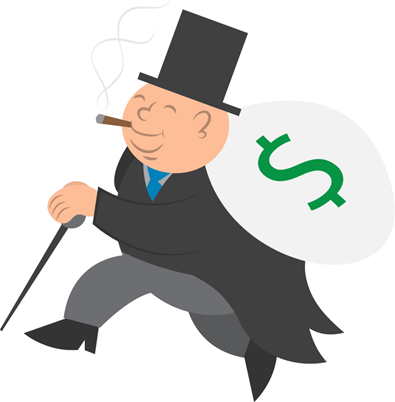 Signatum has NO ICO; there has not been a huge coin sale to raise money before any work was completed. Everyone was able to begin mining Signatum at the same time to establish a base of equal opportunity. Where many coins are, as they say with cars, "all show, no go", Signatum has been "GO GO GO" on behalf of the Devs and lacking the show of other coins. This coin's road map and progress points to a coin with great actual value.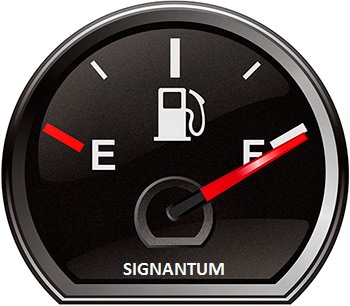 The Web Wallet is currently being tested at the time of this article and allows for easy portable wallet access. As you can see in the images below, the UI is clear and easy to understand.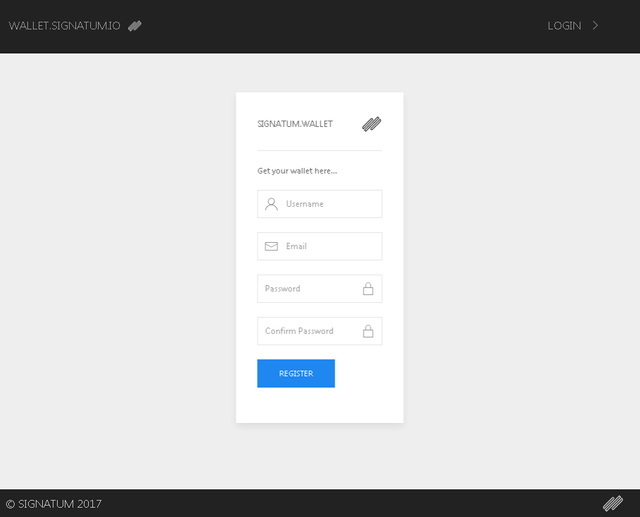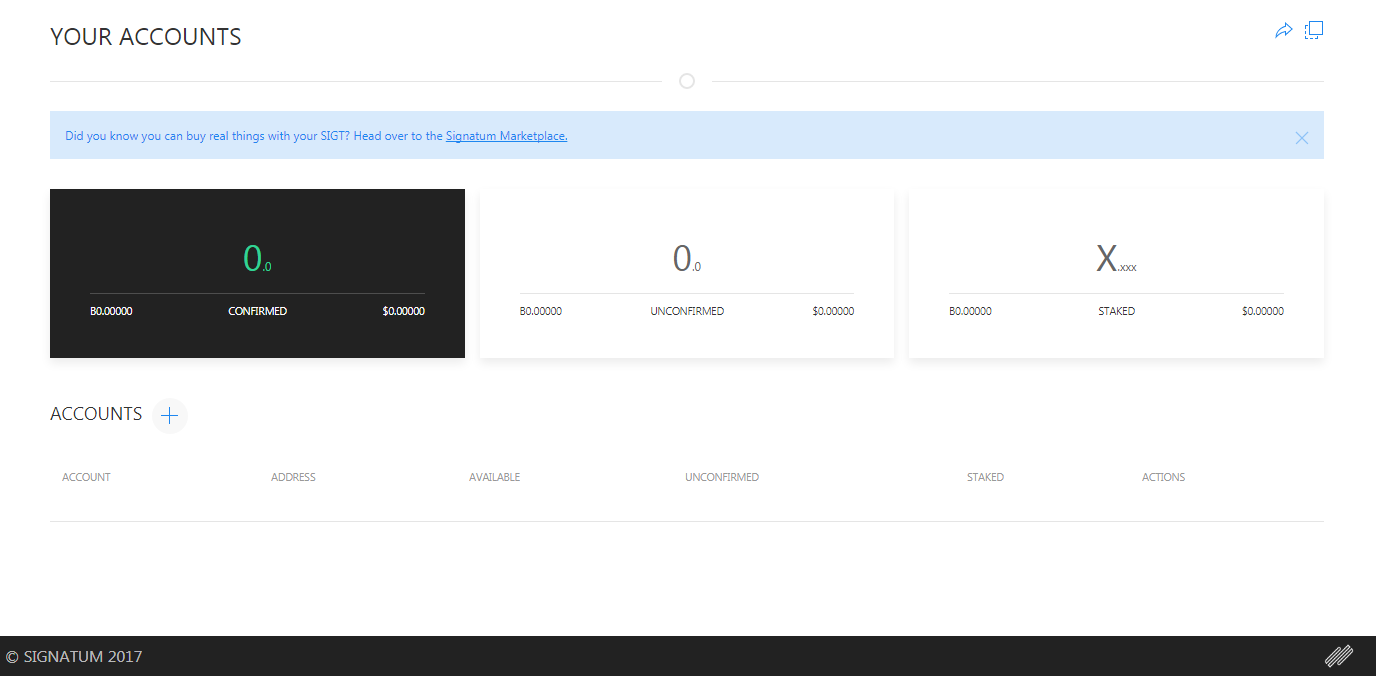 The Desktop wallet can run on Windows, Linux, Mac and Raspberry Pi. During POS, coming in approximately 1-month, users will be able to make 5% interest per year on staking their coins. This means after all the mining is done that you can mine something else and still be making money from this coin.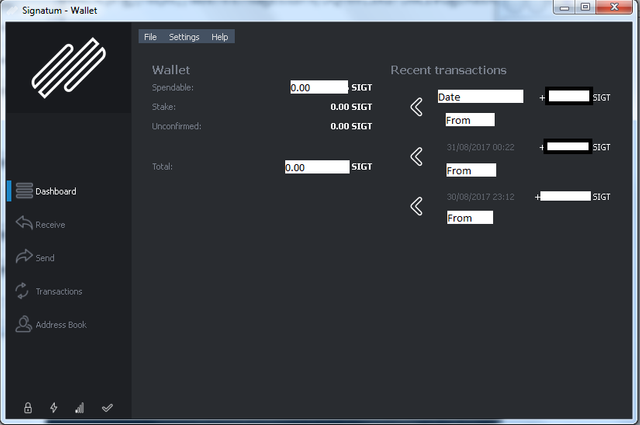 Inside the desktop wallet, many addresses can be managed and labeled. Below is my Signatum donation address for Steemit, any and all contributions are welcome and appreciated. Address: BQg1nQHtEtiXZ81CRcNCnCJstwBJkenjXS (shameless plug)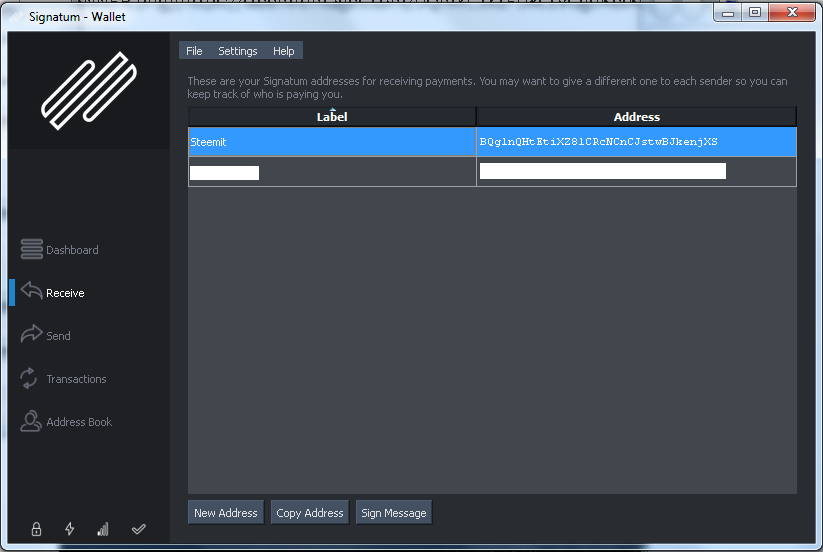 The marketplace allows items to be traded. Funds are held until transactions are confirmed, ensuring that you get what you're paying for.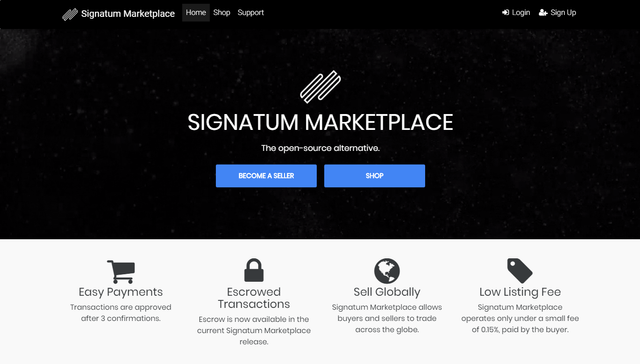 Coming:
Signatum Exchange: Where you can buy Signatum for Fiat, or sell it for Fiat.
Signatum Pay: Signatum will allow users to buy goods directly with its high-speed transaction processing.