Here is the Tweet from Justin Sun the founder of Tron (TRX) which is a ERC20 token.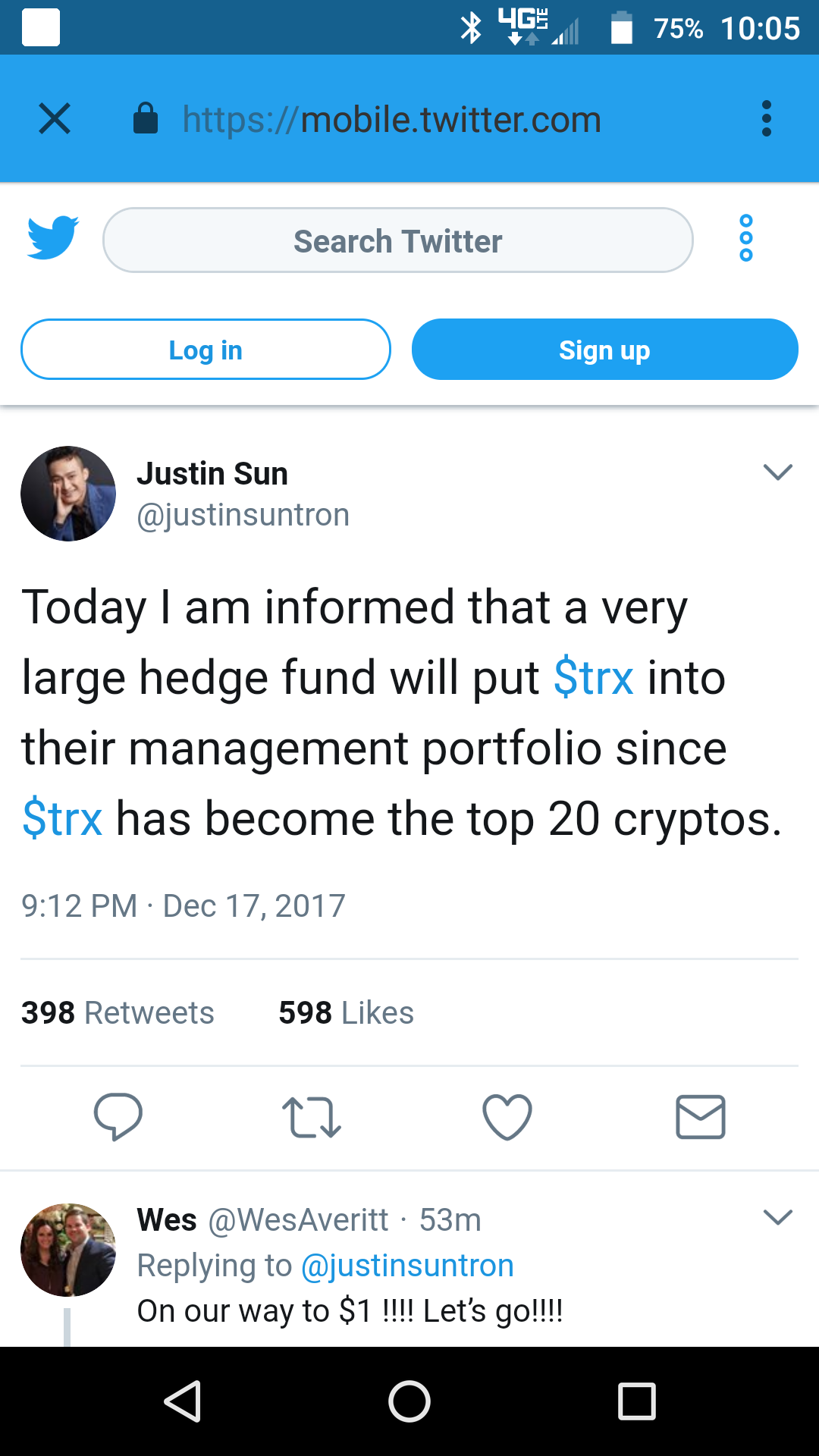 There has been a lot of hype surrounding Tron lately and I wanted to get this out as the price which is currently sitting at $0.041678 on coinmarketcap.com is probably going to start taking off (moon ride) here soon.
I will say I got into Tron when it was under a cent and I've made a very good profit on it. I'm going to hodl this one for a while and I expect the price should continue to raise as more partnerships are announced. There is supposed to be a big announcement on 12/29/2017 and rumors are circulating that it could be a partnership with Alibaba, which would be huge for this cryptocurrency.
Remember to do your research on cryptocurrency and that investing in anything is a risk.
If your looking to invest in cryptocurrency check out my blog article on (How to buy Cryptocurrency in 5 easy to follow steps)