SimpleSwap | The Next Generation Of Cryptocurrency Exchange

Good morning guys, how are you all doing, I hope you'll are having a nice time. Today I'm here again to bring you new and worthy blockchain/cryptocurrency project which you can definitely use it features and also invest in it.
Let's talk about the blockchain, as on this channel I've explained a whole lot about the blockchain but will still do that this time for our new followers. The Blockchain technology has been around for a while but recently took over everything due to it ginormous productivities. The Blockchain has brought forth a whole lot in this world, from it initial creation for just changing the way make transaction, making it fast, secure and easy to send and receive money. The Blockchain today have gone way more than that it have been a very powerful technology which is very productive at any sector. Industries and companies today are way focus on ways to implement the blockchain into their businesses as to maximize output and efficiency. The Blockchain technology has also receive numerous kinds of awards for it productive act, Which today has made it the future of technology.
We can't talk about the blockchain technology without talking about it native currency which is the Cryptocurrency, the blockchain gave birth to the Cryptocurrency which has also grown along side the blockchain technology. And today one of the fastest growing digital currency. The Cryptocurrency have increased over the years of blockchain existence stated from just one which is Bitcoin and now we have thousands of cryptocurrencies which have different usecases. Cryptocurrency still increases every day as new project in the space lunches. The Cryptocurrency also need an exchange to survive.
The Cryptocurrency exchange is where crypto users can exchange their Cryptocurrency to another or fiat. Exchange has also existed also way long as crypto existence. Exchange are important in the space because it gives crytocurrencies worth/price and also allows investors to easily get their hands on it. Recently there have been lots of Crypto exchange been created this is due to lots of people in the crypto space and also introducing new features. But still with this many crypto exchanges there are still numerous kinds of problems in them such as security, which is the highest fear of a platform, many crypto exchange have been attacked due to their low security features and had sent them packing. Lots of users funds are also been stolen from all this attacks and no exchange has overcome this issue. Second is transactions fee, most of the current exchanges are only after their own pockets so the implement huge fees in their system, which users pay more than they should. Lots of other problems are still in the crypto exchanges but today SimpleSwap have come to fix most problems in the cryptoexchanges and give users easy access and use of exchange.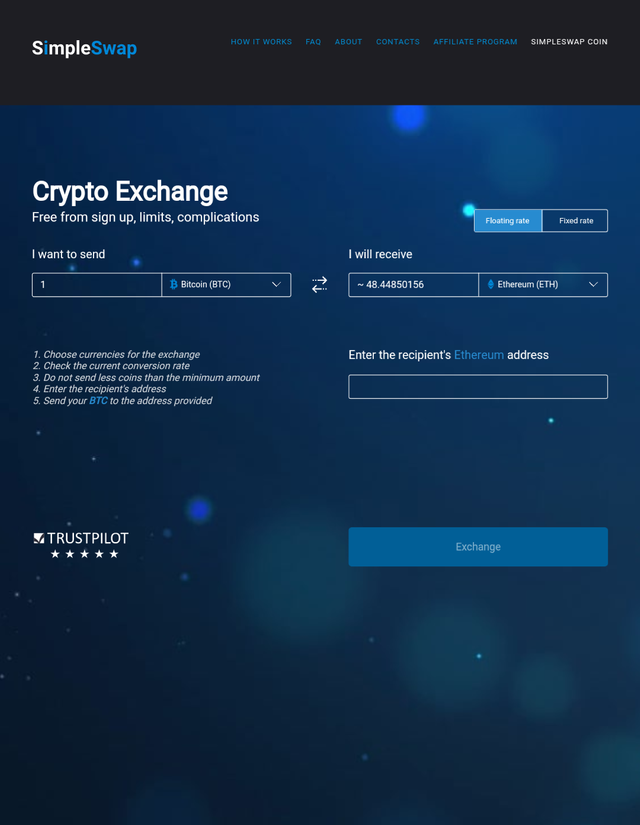 SimpleSwap is a cryptocurrency based project which aim to give crypto users instant cryptocurrency exchange even without creating an account. SimpleSwap is made for everyone and allows anyone to swap cryptocurrencies easily. SimpleSwap has been developed and built to give the future features of Crypto exchange to crytocurrencies users in our today's world, the exchange support over 300+ cryptocurrencies which will keep increasing as time goes by.
SimpleSwap is has built it own platform which will enable this to be possible, the platform is built with high security which is the first to consider in the crypto space. The security features of the platform has been embedded and prevent attack from the platform. The platform has also been built with friendly user interface and UX which will enable users to easily understand and navigate through the platform. This feature also gives the platform to run smoothly on any device be it smartphones, laptop, desktop and etc.



The platform has also been built with users in mind. Customer support service have been embedded into the platform which makes users to make their complain and questions which will be answered immediately as it it a 24/7 customer Support.
SimpleSwap has also created it own native currency which is Called SWAP. SWAP will serve as internal currency for SimpleSwap customers. SWAP will be listed on the platform in November which is this month and will be available for trade. The token will also be listed on other cryptocurrency exchange for easy access and purchase use of the token. The total supply of SimpleSwap coin is 100 000 000.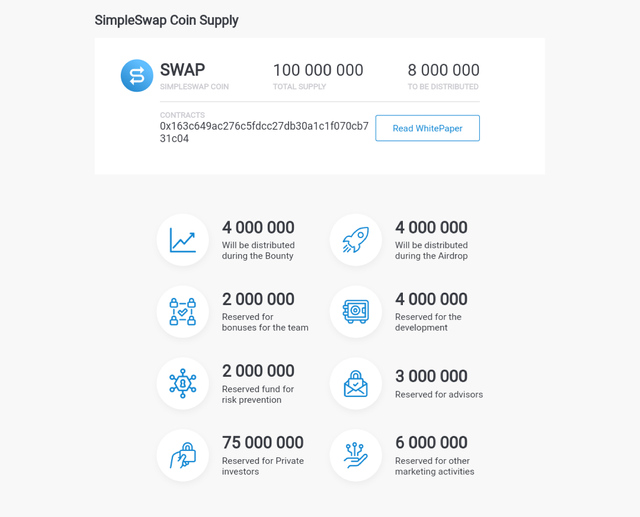 ROADMAP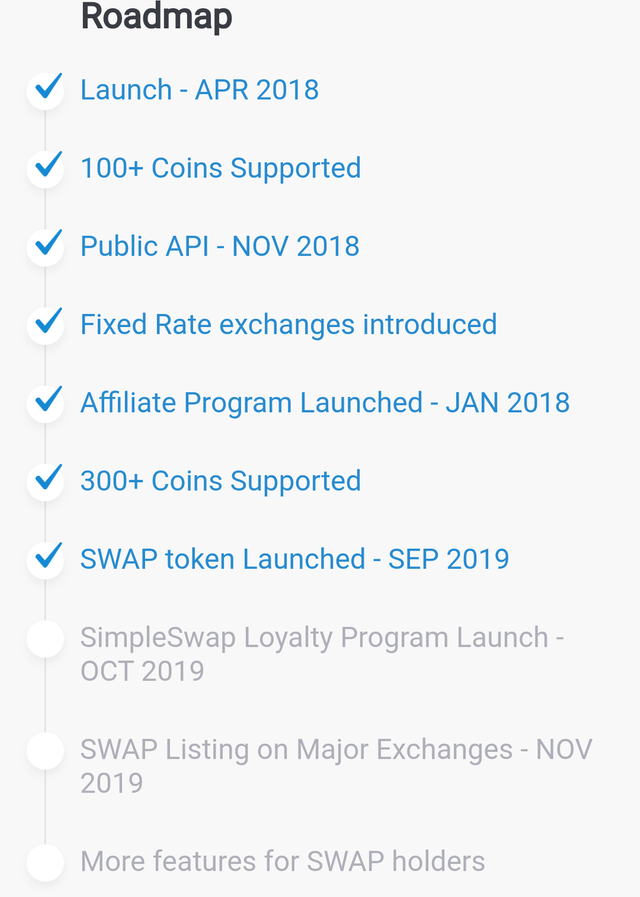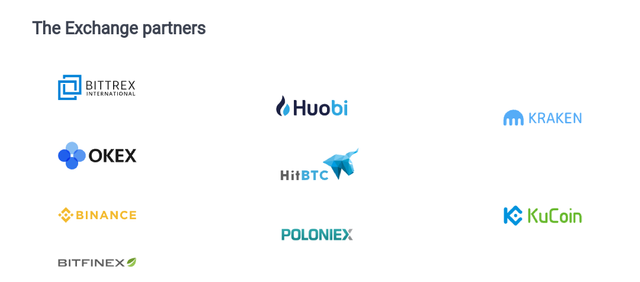 For more information about SimpleSwap , kindly visit the links below ;
Website: https://simpleswap.io/
ANN Thread: https://bitcointalk.org/index.php?topic=4187686.msg38322552#msg38322552
Telegram:https://t.me/SimpleSwapChat
Twitter: https://twitter.com/SimpleSwap_io
Facebook: https://www.facebook.com/SimpleSwap.io/
AUTHOR'S DETAILS
Bitcointalk Username: Oluwatimi
Bitcointalk profile URL: https://bitcointalk.org/index.php?action=profile;u=1916121