Machines , Quantum Computers and IOTA, were made for each other.

   
illustration by @arthuradamson
 The idea behind IOTA was to enable machines to be able to pay other machines.
 For machines to be able to pay for their own bills, if you like.  
 WhaT!  Machines paying other machines, what the hell are you talking about?
Yes I know it sounds rather like SkyneT from the film; Terminator, but in fact something like that is pretty much what we are looking at here. Only not in a doomsday type scenario, but more like a liberating one.
Let 's take the car industry for example. A car is a type of machine, right?
 Today a driverless car works by using GPS as part of its sophisticated navigating system as well as advanced laser technology to determine its road position.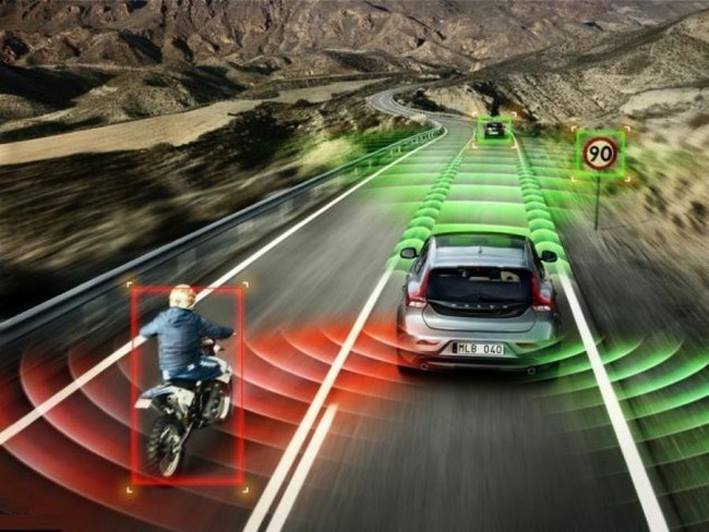 At the moment electric cars need to be re-charged by humans by plugging them in, either at home, or at a gas station. However, future electric cars will be self-charging - using their own wheels as generators that will re-charge two separate batteries that will automatically switch from one to another.
For the electric car owner this will eliminate all electric-charging bills completely.
However, as with all "machines", at some point the driverless car will need to have a service due to wear and tear.
This bill, an owner will still have to pay for. 
However, considering 90% of all car accidents are attributed to human error, it looks inevitable that driverless cars are going to take over from humans.

              

It is estimated that by 2020 the driverless car industry will be worth a staggering $1200 billion dollars. 
Considering the car industry is struggling and has had several "bail outs" by their respective governments, it seems that driverless cars is the logical way forward for car manufacturers.
In an inevitable future of driverless cars, that are self-recharging, then I suppose the biggest need for all these billions of cars will be some kind of  "Autonomous Vehicle Integrated Servicing Stations".
These "stations" would change worn out tyres, fix electrical faults and issue certificates of road-worthiness.  
OK, so let´s say that you are sitting in your driverless car and a red light comes on indicating that their is a fault.
What would you do? Perhaps you would "tell" the car to go to one of these "service stations". 
However, in actual fact, it would be programmed to automatically drive itself to the nearest service station. If it was so broken that it could  not drive itself there, it would automatically contact the service station to come and fetch it.
Once it was fixed you would be presented with a bill. 
But what if the car itself could pay for this bill itself? 
In one scenario, in a world where the economy is run by Bitcoin, (and other crytpo currencies), the vehicle would have its own "bitcoin wallet" in which "you" would keep topped up with Bitcoin. If the funds in the wallet became low, the vehicle would send "you" a text message telling of this . 
However, a more likely future scenario of autonomous vehicles, the vehicle (car) would most likely be their own self running business. A driverless Taxi for example.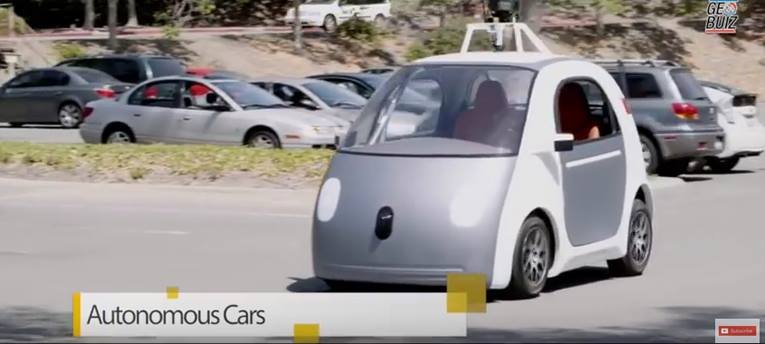 You get in and ask the taxi to take you to the airport. The taxi would then ask you to deposit 0.01 Bitcoin into its wallet. When autonomous taxi needs servicing it would have the "finds" from its earnings to pay for it.
At the service center there would some kind of robot that does this servicing and that robot would then present its bill to the car. The robot itself of course will have its own bitcoin wallet too.
However, there is one problem with this scenario. 
Current block-chain technology is not capable of allowing a to pay another machine.  
 As Dominik Schiener, the co-founder of IOTA, recently stated;  "Blockchains are inherently limited."  Sept 2017 
IOTA has now solved this problem by using an entirely new way of recording and transferring digital forms of value (crytpto-tokens). By using new technology called; "tangle". rather than blockchain, IOTA does not have such limitations or scaleability problems.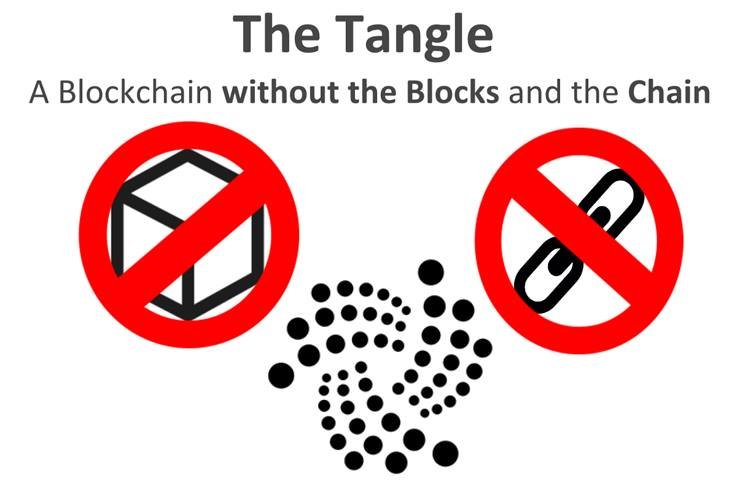 Therefore it is logical to assume that IOTA will be used as the standard form of crypto-currency for Autonomous Vehicles to "pay their bills". Perhaps this could explain why virtually every car manufacturer is taking notice of IOTA.
Try to imagine that in 2025  (only 8 years from now)  a driverless car industry,
worth $1200 billion dollars, are all using IOTA. 
And this is only a fraction of what IOTA will be used for. What about all the other kinds of machines" in the world?
This is why I believe it is inevitable that IOTA will come to dominate the crypto-currency space and why the value of IOTA will grow at a simiilar to that of Bitcoin. More likely even faster.
      


Does that mean Bitcoin will die?
                                      
Not necessarily
Taking into account the latest development of "atomic swaps" were you can "swap" one crypto-coin for another almost instantaneously.
Let´s foresee another scenario in the near future;
You get into autonomous taxi and ask "it" to take you the airport. The taxi asks you to pay X amount of IOTA. You ask if you can pay with Bitcoin. The Autonomous Taxi  "ATs" accepts Bitcoin and atomic-swaps Bitcoin for IOTA. Most likely the autonomous taxi would charge a fee for doing this considering Bitcoin charges for transactions and IOTA has NO TRANSACTION FEES at all. (In fact IOTA is the only crypto-coin that has not transaction fees)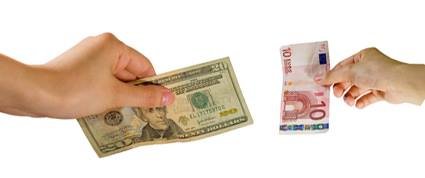 However, Bitcoin (and ALL other crypto.currencies)  will have to overcome one major problem if they are to to survive in the long term future. 
 QUANTUM COMPUTERS
 In theory a quantum computer could break an encrypted code in seconds
making all current crypto-currencies useless. Again, IOTA has solved this problem.
The IOTA "unit" was designed to work on future quantum computers  using its revolutionary "tangle" technology instead of Block-chain technology.
Due to the strange rules of quantum mechanics, quantum computers will use whats know as "quantum entanglement" as the base of its coding. (I am not going to go into "quantum entanglement" here as that is another subject)
All you need to know is that eventually, an advanced quantum computer will be thousands of times more faster than conventional computers.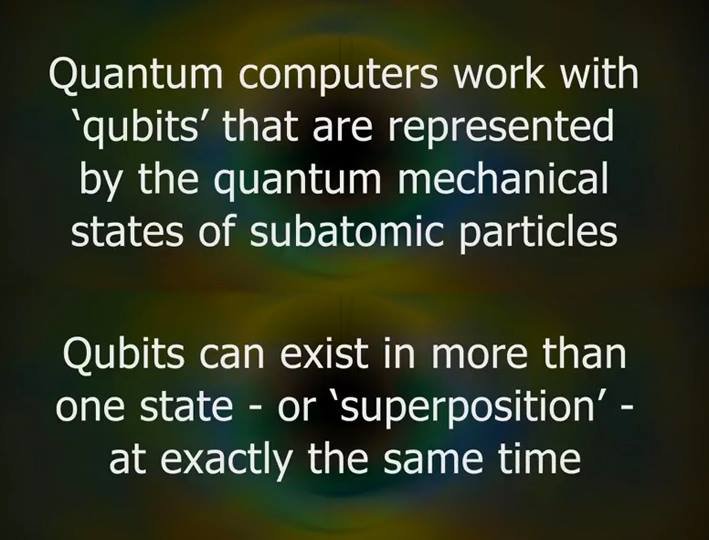 Whether or not the geniuses people behind IOTA named their "tangle" technology
after  "quantum en- tangle -ment", I do not know.
How far off in the future are Quantum Computers?
      
IBM have been researching quantum computing for the last 35 years.
Last year they made a 5 "qubit" quantum computer which has been made available on the internet for people to try out. However, at 5 cubits it is still not as advanced as the best conventional computers today.
   

The race is on. 
Virtually every computer company in the world are working on quantum computers such as Apple, Microsoft, Google and IBM themselves. You can be sure Russia and China are also in this race. And thus it is predicted that at some time in the 2020´s there will be a 50 "qubit" quantum computer on the market.  
Apparently a 50 qubit computer will be far more powerful than any conventional computer in the world.
At that point only IOTA could be used on both conventional computers as well as on quantum computers.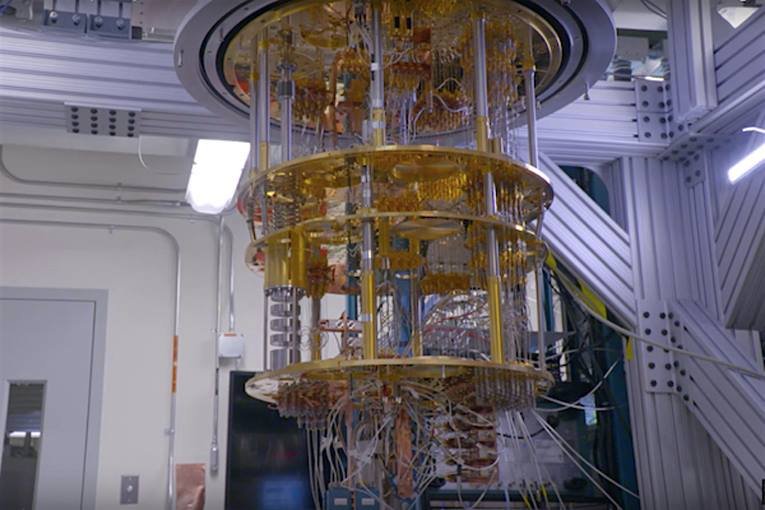 Picture above; Quantum computer
To finish…
consider this… 
The birth of bitcoin was in 2008: NINE YEARS AGO.
Bitcoin had to overcome skeptics and ridicule to be accepted. Today its value is over $4000.
Crypto-currency has established itself and blockchain technology is respected,
This is the world IOTA has been "born" into.

IN 8 YEARS FROM NOW, in 2025, the autonomous car industry is estimated to be worth $1200 billion dollars.
And all of the car companies will highly likely to be using IOTA as the base of its economy. I mean why would´t it?

IN 8 YEARS FROM NOW, quantum computers will very likely be on the market. Only IOTA will be able to be used on them as a crypto-currency.
In my humble opinion it is inevitable that IOTA is going to become an integral part of the new "self-existing" autonomous machine world. A world that is literally only a coin toss throw away onto the future.

Bitcoin and blockchain was an idea, a genius idea, that has given our current civilisation an alternative way of storing information as a form of value.
This idea woke up early adopters and from there it grew into a movement and this movement is gradually waking the rest of the world.
IOTA is not just another crytpo-currency. It is far more.
It is the natural evolution of Bitcoin and blockchain technology.
Rather Like early human-beings evolving into modern man. Early man developed tools, explored their environment and began to organise themselves into settlements. Early man did not change the world, but began to integrate themselves into it. When modern man arrived on the scene there was nothing short of a revolution in civilisation.




Bitcoin has not changed the world. At least not  yet. But it certainly is helping to re-shape it.
Quantum computing, together with autonomous Ai machines, will change the world in a way civilisation has never seen before. In this brave new world it will need a brave new economy. Bitcoin paved the way, IOTA will forge the path. For quantum computers, autonomous Ai machines, seemed to have evolved together.
IOTA is an evolution that will be part of the future intelligent machine revolution
Now isn't  that a "Deep Thought"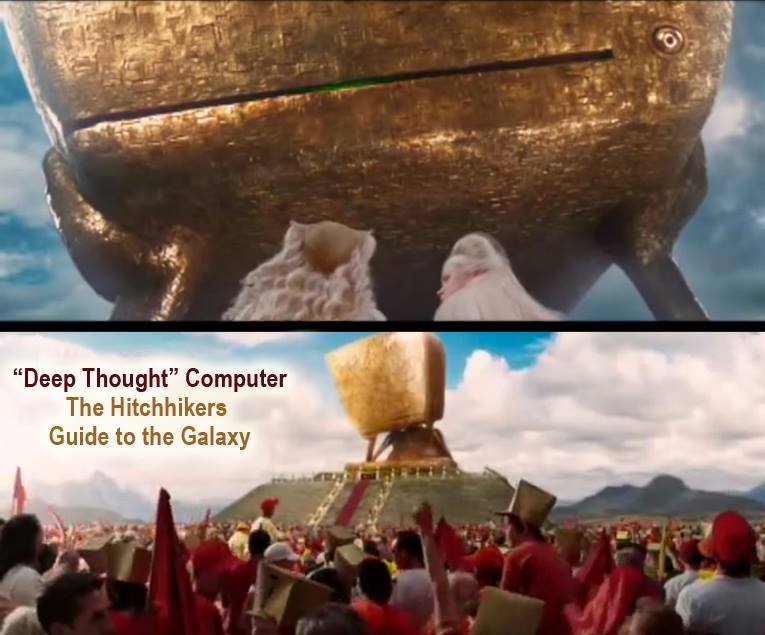 What I write is merely my own thoughts from my own life experience.  
I do not like to say follow me or upvote me because I prefer you decide such things for yourself.
If however, you decide to follow me and tell me in a comment, then I always follow you back.
Thank you for taking the time to read my blog and a warm welcome back in advance.