5 Steps To Make Massive Profits During Cryptocurrency Crashes
Disclaimer first: I'm not a professional finance or cryptocurrency advisor. This is no investment advice, do your own risk assessment. There is always a significant risk with investments and especially with such volatile markets, so please do your own diligence.
The below references are an opinion and is for information purposes only. It is not intended to be investment advice. Seek a duly licensed professional for investment advice.
---
Today is a really weird day for the cryptocurrency market.
In just 2 days cryptocurrency market cap has been lowered to 94 billion $ from 115 billion $.
If we take a look at top 20 cryptos on coinmarketcap.com we can definitely see that, it's panic time for all the cryptocurrency holders. But this can be a good thing for the wise investors.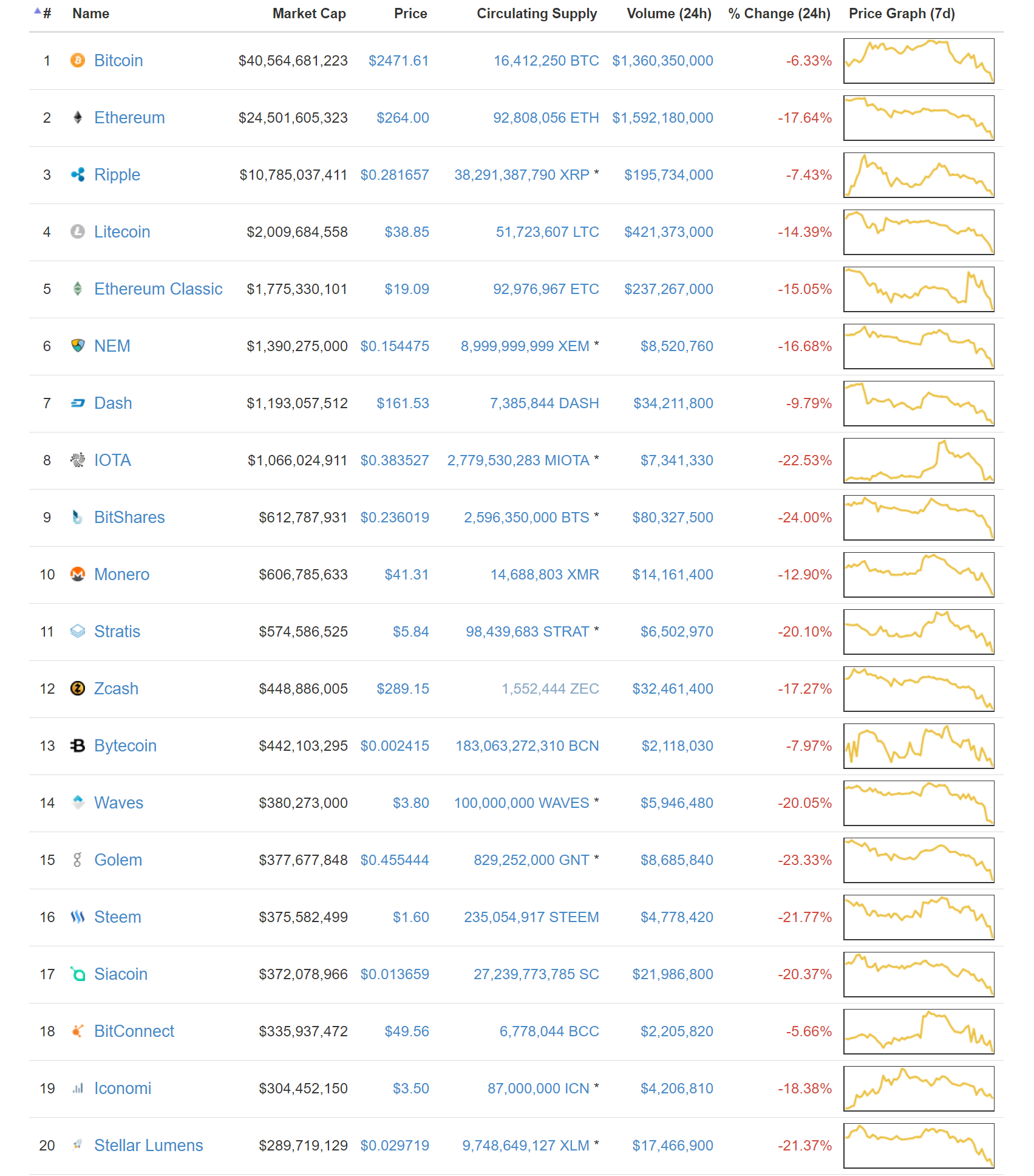 Here is how you can turn this chaos into profit:
1 - Don't let your cryptos shrink when you know that the crash is coming
Why? Because this is an unlikely time. Normally I don't sell my cryptos when they go a little bit lower. But this time it's different. All the cryptos are shrinking, and I can not wait and hope that the crash will be over in the next hour, or next day.
Only having bitcoins at this moment, is smart. Keeping your altcoins is not. When you understand the crash from the beginning, turning your altcoins into BTC before they get lower is great. Because later you can buy them from lower prices, and get a great benefit from the crashes.
P.S. You can set alerts in multiple great coins, and if they are all getting really lowered in value, you can check coinmarketcap.com to see if most cryptos are having the same moment. If that's the case, you know that the crash has arrived. (You can use Coinigy to set sound alerts easily: https://www.coinigy.com/?r=a7a7deff )
2 - Be patient
Most people are seeing the prices really low right now, and buying, only minutes later to find out that the prices will go even lower. This is a bad mistake. Be patient and watch your graphs, only make a move when you know that, prices will start to skyrocket.
Usually I check out multiple coins, and if they are all getting bought super fast and having green columns mostly, I understand that, the crash is ending, only then I start to buy.
3 - Do your research in the meantime
Use coinigy, do your fib replacement graphs, and profit ratios, check out the best investments you can make, and find at least 10 amazing opportunuties. But don't invest now, just do more and more research about altcoins while waiting.
Also watch coinigy's youtube videos to understand, how to analyze charts better if you don't:
https://www.youtube.com/channel/UCdaJtMEVnuhTXSsSwA93sGA/videos
And if you don't have a Coinigy account register here: (the first 30 days are free, no credit card required)
https://www.coinigy.com/?r=a7a7deff
4 - Find your best bets
If you have done a great research, and use the Conigy charts very well, you must have at least 10 great bets right now. It's time to do even more research and find out which ones will be the best ones, while still staying patient.
Generally, I bet into the great coins which got decreased more than %20 in a day, so I can make the highest returns when their prices go back to their original prices after the crash.
5 - When you know the crash is over, buy!
The quicker you find out when the crash is over, the better. Check out buy/sell ratio graphs, and all your charts. But don't be quick to think the crash is over, wait a little bit more, understand if it's really over or not. And then buy.
If you follow these steps you will take advantage of market crashes.
Remember Warren Buffett's quote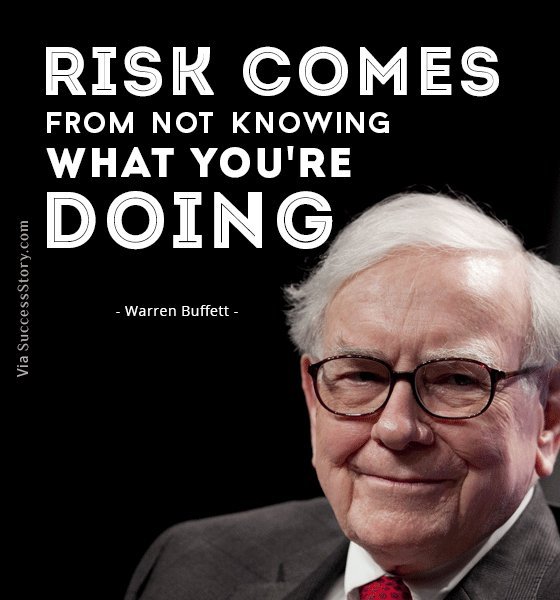 If you know what you're doing during cryptocurrency market crashes, you can make huge profits!