Litecoin made a deep plunge, but I see it as 4th wave correction! I expect it to soar any time soon in 5th impulsive wave and my target is 185-205$: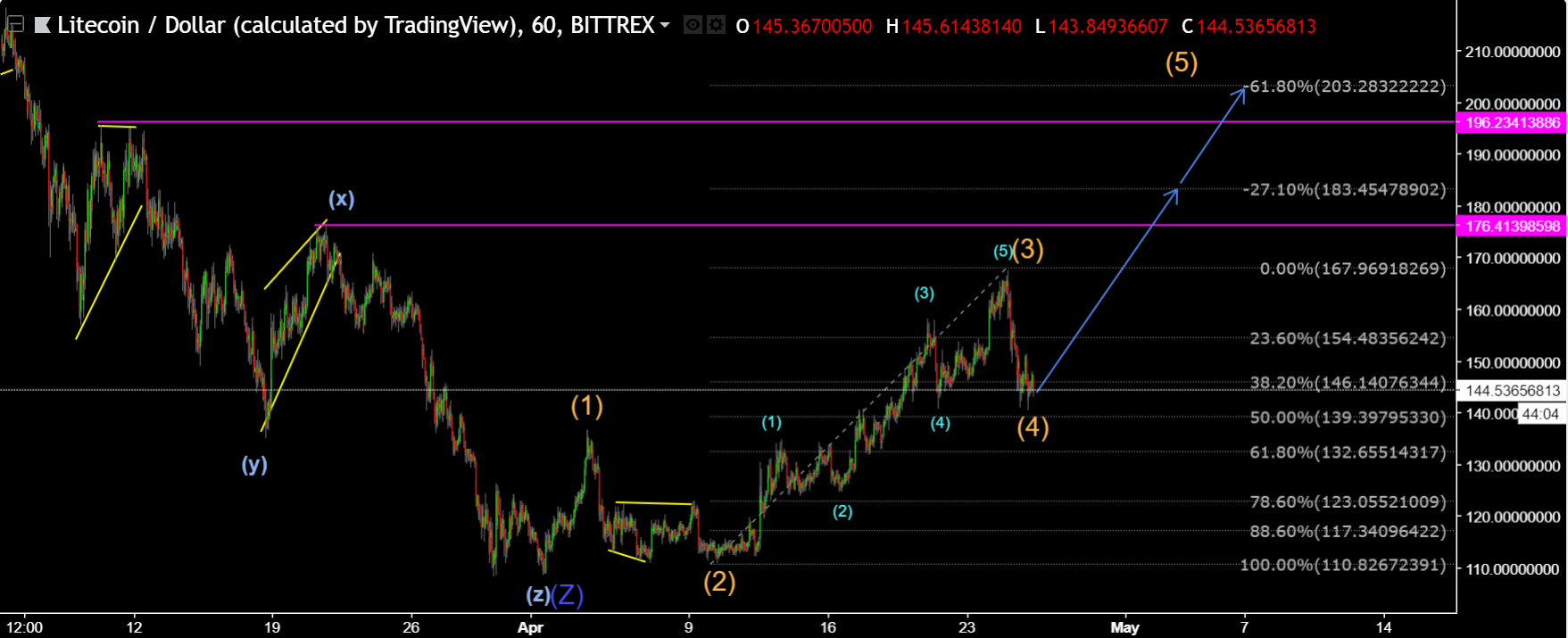 If I see any changes in the structure due to more complex correction in 4th wave (that is very possible, looking at 2nd corrective wave), will update this post!
Note: This is not a financial advise or trade call, it's only my personal opinion and arrows in the charts shows just an indication of direction, not the specific points or targets!
PLEASE EVALUATE MY TIME BY UP VOTING AND RESTEEMING THIS POST. THANK YOU!
Your crypto_analyst
@andriustovis