Blockchain Games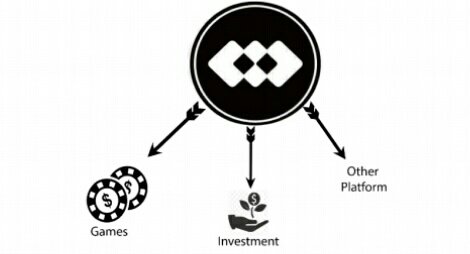 With the growth of Blockchain, Blockchain enabled new functionality in gaming world. With cryptocurrency this allowed the players to gain access many kinds of stuff like gaming. Gaming with cryptocurrency allows you to stay anonymous because cryptocurrency offers privacy that you can send and receive money without providing some information.
With Blockchain Technology, The security of the user is fully protected against people who have bad intensions to others like stealing information. blockchain technology is the power that it grants to gamers, which allows them to assume full control over their virtual assets.
One of the most benefits of cryptocurrencies for gaming is their utility as fast and secure payment networks. The payment benefits of cryptocurrencies are especially useful for creating native in-game tokens, and driving seamless transactions on decentralized exchanges.
The number of new users in online cities increases every year and most of them have smart devices to make payments online. Playing poker online is very common for gambling fans, including crypto coins as a form of payment can make them a little more common for a growing industry.
As the gaming community continues to show increased interest in blockchain-based games, major venture capitalist firms and investors are also finding value in decentralized gaming platforms.
Just Like the platform named Extreme Private Masternode this platform provides many types of games they usually launch games every month. They got lottery and other types of games where you can earn EPMC (Extreme Private Masternode Coin) which has a real value. You can exchange the coin to other platforms which is supported by EPM.
The chance to play video games and earn money at the same time is attractive.
Some of the Masternode projects just wants easy cash for the developer but.
I think they are up to something that is different from other failed masternode projects.
The good thing about this platform are:
You can Exchange it to fiat currency real-time. The EPM is fully connected to the games so that the system can send the game currency to your wallet in a couple of minutes.
You can also play games with other user where you can use your EPM for bets.
The platform also includes investments where you could invest your EPM.
The platform primary focus on mobile gaming which allows the user to play anytime.
This platform allows minded players to compete with others in strategy and chance for greater chance of winning.
Some of the investors invest in this platform because of the great potential they can see to this platform.
The use of cryptocurrency in gaming also solves the problem behind ownership of in-game assets, as blockchain-based games tokenize all gaming items. This means that once gamers acquire assets, they remain in their possession within a digital wallet until they decide to trade or sell the tokenized asset
As more gamers start using cryptocurrency in this way, the value of the currency may increase by time that would be a good investment for gamers or investors can have.