CRYPTOS - ROAD TO ADOPTION - FEB 2018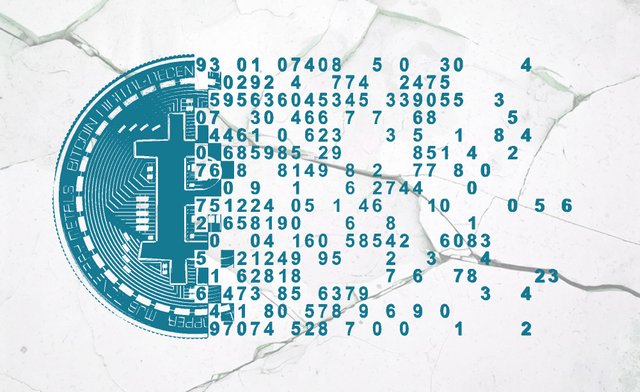 In this new series we will highlight the latest news uncovering the path cryptocurrencies and public blockchain protocols are taking towards mass adoption. There is a prevailing narrative amongst both mainstream critics of and ardent believers in cryptocurrency technology that the value of this digital asset class only lies within the speculative realm where the coins and tokens are traded like securities in a stock market. It is our goal here to show that this reality is quickly changing and evolving into real adoption as new pathways towards use and value exchange are being created and solidified every day. We will chronicle this development every month as we move towards full realization of this new decentralized and empowering ecosystem!
Latest News For February 2018
LITEPAY TO LAUNCH THIS WEEK!
A major game changer for Litecoin, Litepay will be the payment processor for the coin, allowing retailers to use it to accept Litecoin payments on their website and immediately convert to fiat if they so desire. This will bring Litecoin that much closer to competing with the likes of PayPal. And with the Lightning Network just around the corner, we are a huge believer in Litecoin and it's promise for adoption in 2018.

COINBASE ADDS PAYMENT GATEWAY AS WELL!
You can now integrate Coinbase's merchant solution and start accepting Bitcoin, Litecoin & Ethereum on your website just like Paypal. This is another big move for crypto as Coinbase is currently the largest retail portal for fiat purchases of the major coins like Bitcoin and Ethereum. Adoption starts to become more and more of a reality when the avenues for transacting with cryptocurrencies don't rely on converting back to fiat. Coinbase gets this and is making moves to also challenge PayPal for the future of internet purchases.

INVESTING APP ROBINHOOD HAS 1 MIL ON WAITING LIST FOR CRYPTOS
Robinhood Financial LLC, well-known among Millennials for its zero-commission stock trading app, announced in late January plans to let its users buy and sell Bitcoin plus 15 other cryptocurrencies without fees starting this February. Over 1 million users. have joined the waiting list so far which means a lot of these Millennials who are keen on the latest trends in cryptocurrencies can now jump in without the hassle of using a different system. Also, this is only open to a few states in the US to start so just imagine once it opens up nationwide!

DECENTRALIZED EXCHANGE ICO, KYBER NETWORK MAINNET PILOT LAUNCHED
On the 11th of February decentralized exchange, Kyber Network launched its mainnet pilot version to all of its token holders and we must say the platform looks great! As governments and institutions come down on centralized exchanges and individuals look to avoid extra fees and taxes, decentralized exchanges are going to play a major role in extending the ecosystem beyond its current bounds, especially since decentralized exchanges are global in scale and less prone to hacks.

CELEBS ARE JUMPING INTO CRYPTO LEFT AND RIGHT!
In the past, we have had hip hop artists like The Game and Snoop Dogg promote cannabis-oriented cryptos to some effect but now we are seeing the floodgates open with big-time celebs from Katy Perry to Jamie Foxx promoting their favorite coins. Even bigger, biz tycoon Richard Branson has been very public about his bullish outlook on Bitcoin and other cryptos. In today's celebrity-obsessed culture the more celebs jumping on the crypto bandwagon the better for mass adoption.
We will post another one of these next month as the road to adoption continues...
Also, please join/follow our online community at any of the links below!
Discord: https://discordapp.com/invite/mdNWj5F
Youtube: https://www.youtube.com/
Facebook: https://facebook.com/alfavedic
Instagram: https://instagram.com/alfavedic
Twitter: https://twitter.com/alfavedic
Join The AV Revolution today on our website as well!
https://alfavedic.com/about-alfa-vedic
Life Force Proteins: https://alfavedic.com/product-categor...
Amino Boost: https://alfavedic.com/product-categor...
Zero-Point Liquids: https://alfavedic.com/product-categor...
Thermo Infusions: https://alfavedic.com/product-categor...
Immortality Teas: https://alfavedic.com/product-categor...
Carbon 60: https://alfavedic.com/product/carbon-60/