RIPPLE (XRP) VS. TRON (TRX)
Ripple (XRP) according to the ripple company is a real-time gross settlement system which is built upon a distributed open source internet protocol, purported to enable secure, instant and almost free global financial transactions of any size without charge-backs. Ripple (XRP) which is the native currency of the Ripple network was released in 2012 and it is the only currency that exist within the Ripple system.

TRON which was founded by the TRON Foundation in 2017 is an open-source decentralized cryptocurrency using the blockchain based peer-to-peer technology. It is a distributed storage facility capable of eliminating middlemen from transaction by allowing its users to access entertainment content from every part of the world. Users can have direct access to their favourite games directly from producers without seeking assistance from Apple Store or GooglePlay Store.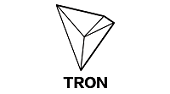 | Creteria | RIPPLE | TRON |
| --- | --- | --- |
| Logo | | |
| Symbol | XRP | TRX |
| Rank | 3 | 15 |
| Price BTC | $0.947665 | $0.0427312 |
| Price USD | 0.00008895 BTC | 0.00000400 BTC |
| 24hrs Volume USD | $314429000.0 | $219795000.0 |
| Market Cap USD | $37048775719.0 | $2809499162.0 |
| Available Supply | 39094802192.0 XRP | 65748192475.0 TRX |
| Total Supply | 99992622540.0 XRP | 100000000000 TRX |
| Changes in 7 days | -12.17% | -8.78% |
| Changes in 24hrs | -0.17% | 2.24% |
| Last 1hr change | 0.41% | -0.31% |