Electroneum finally released their long awaited mobile miner yesterday. I have been using the mobile miner for the last 24 hours and here is my verdict on whether it is worth it.
The first thing to know about the miner is that it is not actually mining. This is a simulation of mining rather than actual mining. The app monitors your phone and assigns it a hash rate based on the available CPU power. ETN coin are then credited to your wallet.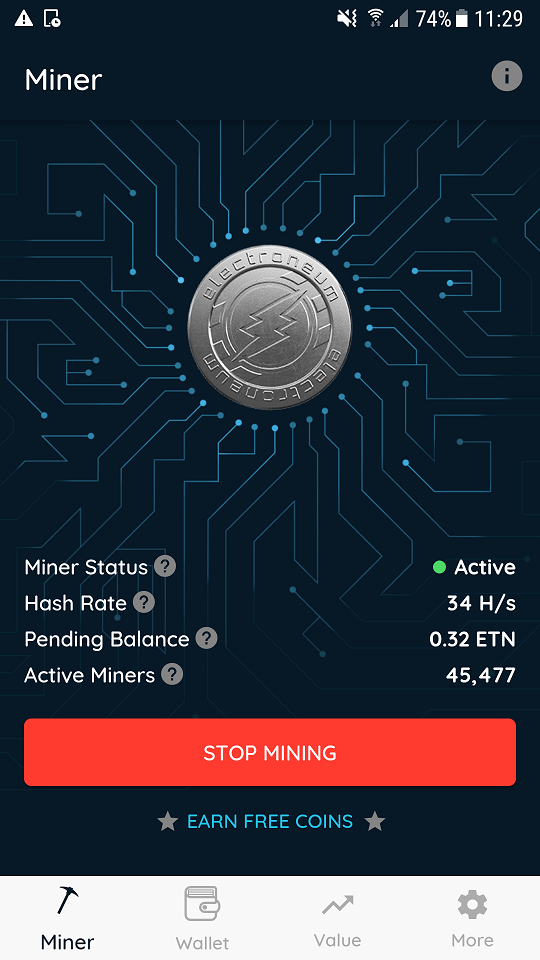 Getting 34 h/s with my Samsung Galaxy S7
As your phone isn't actually mining it shouldn't drain your battery or heat up. After leaving the miner active overnight the app has only used 8% of my battery which is pretty good.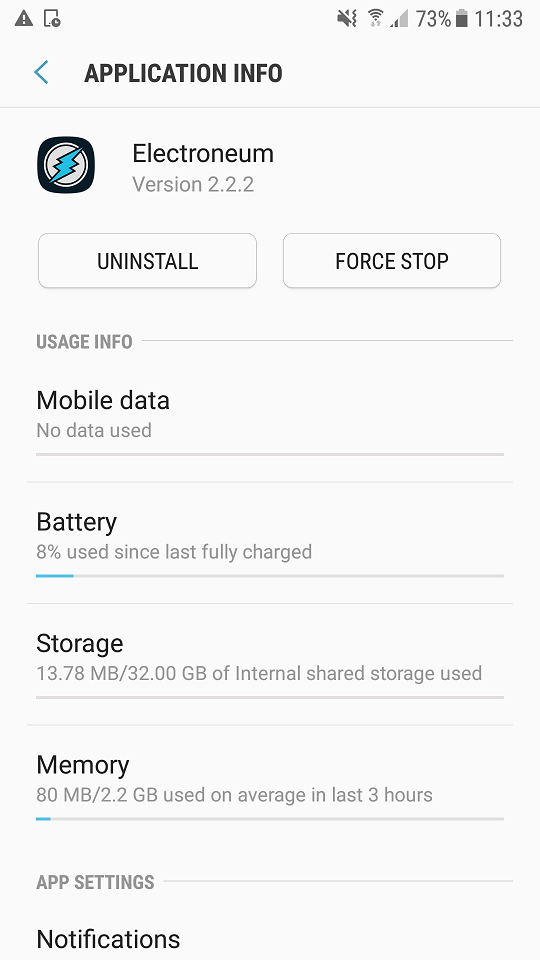 Earnings
Earnings currently are very low. Something i have noticed is that occasionally the hash rate will drop dramatically despite the phone not being used.Hopefully this is either my phone being a pain or a small bug in the app that will be sorted over the coming weeks. It was predicted that you could earn a few dollars a month using the miner but it is to early to tell if this is true.
With the app not draining batteries or heating the phone up it is definitely worth using.