InsureX | First BlockChain Platform For Trading & Management Of Insurance Products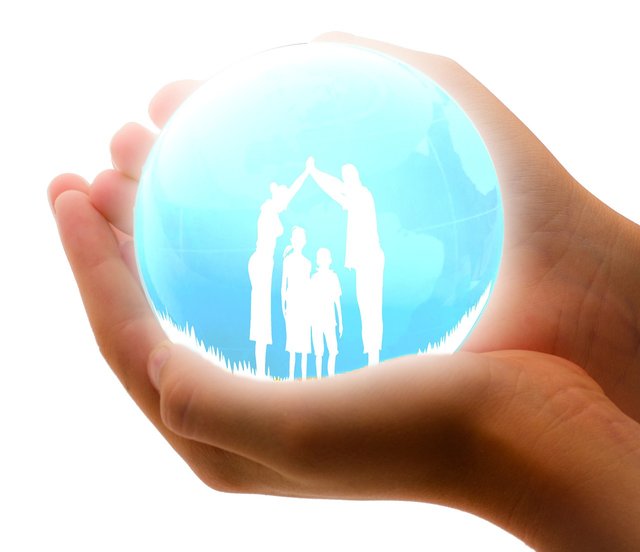 As a human being, we always run from risks and try to be on the safe side whatever the situation is. Actually, this is not our fault, it's the way we have designed by the Creator. By taking into consideration the fear of uncertainty, the concept of Insurance had come into existence. And since it's inception, it never looked behind. People demand insurance for each and everything of their possessions if possible. This is the main reason why Insurance sector has risen so exponentially since past few years. Life Insurance, Health insurance, General Insurance, Vehicle Insurance are the typical examples of Insurance offered by current Insurance Industry.
Insurance Sector is growing rapidly and generates Trillions of Dollars Turnover across the World. It is one of the most profitable industry and has no recession as well. Because people will always need Insurance for their possessions and that's why Insurance business will always flourish. There are many online platforms available for the comparing, buying and selling of Insurance policies over the Internet, but most of them have their own downsides.
With the inception of BlockChain technology, a need arises to have a platform which is hassle free and dedicated for Insurance products and Services.
Now, the World's first BlockChain based Insurance Platform has come into existence in form of InsureX.
InsureX Overview
InsureX, as the name suggests, is the World's first BlockChain based Platform for trading and management of Insurance products. Its like a marketplace where all the parties to the Insurance sector gather and choose their services as they seem fit. These parties are Insurers, Insurance Companies, Brokers, and Re-insurers. This platform provides them an interface where they can buy and sell their insurance related products like Insurance Policies, Bonds, Contract and much more.
How Does The InsureX Works?
InsureX came into existence because of the inefficiencies of current Insurance services providers and the way they present their terms and conditions of Insurance policies. We all know that whenever we had to choose an insurance policy, we generally went through a lot of intermediaries and sometimes very bad Insurance policies. The insurance market is vague and it's not possible for a common man to come out of it with the best product on their hands if they choose traditional approach to do so.
InsureX diminishes the risk of exploitation of insurers by many intermediaries, brokers and even fake Insurance agents which present the fake terms and conditions to fool people.
InsureX provides a reliable and secure platform where it has already partnered with some of the renowned Insurance Giants to provide the best insurance products and services to their users.
InsureX is a Blockchain based platform which means there will not be any manipulation of data by any intermediary or user, no fake reviews, no fake term, and conditions, whatever is written for a product is can't be manipulated by anyone plus all the information like patient's past medical history or records are transferred in encrypted form to maintain the privacy and credibility.
What Purpose Does InsureX Serve?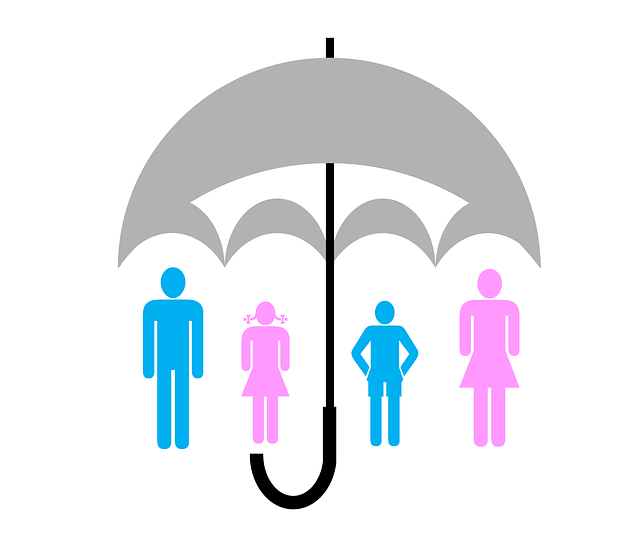 There are many purposes the InsureX can Serve. I am listing some them as follows:
Insurance Market Research
Research about Insurance has always been a tedious work. And when it comes to choosing the best Insurance Policy then people need a platform where the facts and only the 'real' information should be preserved about Insurance products and Services. There are many platforms out there which manipulate their reviews, facts or information to earn more money by diverting the customers.
But when it comes to InsureX, this practice will be diminished once and for all the insurance related products.
Buying & Selling Insurance Products & Services
InsureX provides a clean interface for companies and users alike to come and search for the best insurance products they have in their mind. All the users can custom search the insurance products as per their needs or even submit their custom search and they will be notified as soon as the policy matching their search get listed on InsureX platform. People can buy insurance policies, as well as the companies, can sell them.
No Intermediary
ensure ensures that there would be no requirement of an intermediary when it comes to buying and selling of Insurance products and services. Users can directly contact on InsureX and after exchanging required information, they can directly buy and sell to each other without the need of an intermediary.
InsureX Tokens (IXT) Stats
InsureX tokens are the inbuilt cryptocurrency which can be used to make payments for Insurance products and services on the platform. Additionally one can use IXT tokens to pay for Insurance renewal fees, Annual subscriptions as well as the medical bills.


Total Market Capitalisation: $23.5 Million
24hr Volume: $ 401 K
Total Token Supply: 65.7 Million
Current Price: $0.654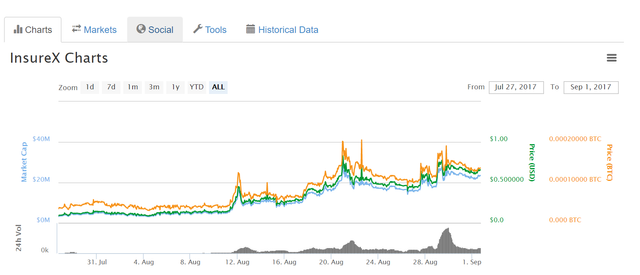 Conclusion
InsureX is very unique and first, of its kind platform as the Insurance is considered recession proof industry, so the future of InsureX will be bright for sure. It provides some unique features like crypto currency payment for Insurance related products and much more.
Let's hope InsureX will flourish in Future and becomes a game changer in the field!
Make Sure to UPVOTE! FOLLOW! RESTEEM!
Author: @cryptonet