Airdrop Swift Demand
Hello in this video I want to introduce you to a cryptomoedas ipo, which is called swiftdemand. a Japanese cryptomoeda that has gained worldwide popularity for the service model it will serve the public.
I can summarize that the service it provides is similar to nano which is currently worth $ 2.41 on the coinmarketcap website.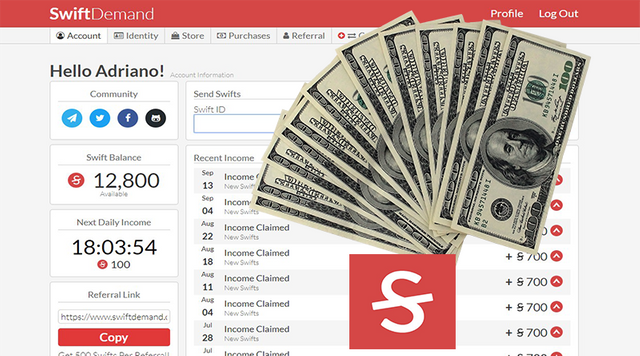 Swiftdemand is a ipo and its technology is being developed, to be released in the near future, it can be used even name or not yet, in forum discussion.
You can get these cichlidomoedas in two ways, one is making a faucet once a week. The site sends an email and to pick up the crypto coins and you get 700 swiftdemand, all week. I already have 15,000 but it's been a while since I've been doing the faucets.
And the other way is more interesting, there is no exchange yet buying and selling the crypto-coins. but for you to achieve is simple.
The only way to get crypto-coins is with service switching.
Inside the site there is a virtual store where you can offer your service in exchange for swiftdemand. or you swap service for your swiftdemand you won in faucet.
The swiftdemand website is very simple and easy to use. which brings important information to the user. Without speech it is a criptomoeda in Japanese development that brings much confidence for all.
In the virtual store of the site you can find various products like shoes, clothes, photos, webdesign services, ebook, key chain, watches and among other things more.
Within the site there is a community where you can relate to all the users, which you find interesting. very good for those who want to sell a product.
The community offers several other products, such as forum to discuss about crypto-coins. Very good and reliable website, I recommend.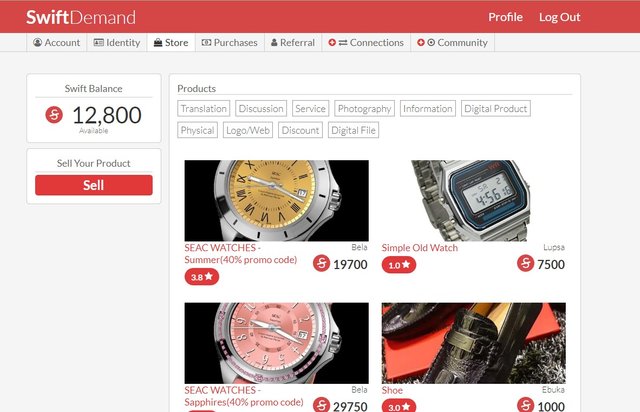 The swiftdemand website offers a referral service for those who have websites or blog recommend that you use this prom service promise for the near future. Each reference earns 500 swiftdemand.
Well I ask your opinion of this criptomoeda, what you think and if you have important information about it. leave your comments in the comments. It will be well appreciated by myself and others.
Check the site: swiftdemand
And most recommend that you follow @adrif to know more about the novelty of the market.